A big LAUSD special election is on Tuesday. But Latino turnout will likely be small
Next week's special election for the vacant school board seat is expected to draw "minuscule" voter turnout, and experts predict Latino participation will be even lower, particularly in the board district's poorer southeast section, where Latinos make up almost the entire enrollment and where the most struggling schools are located.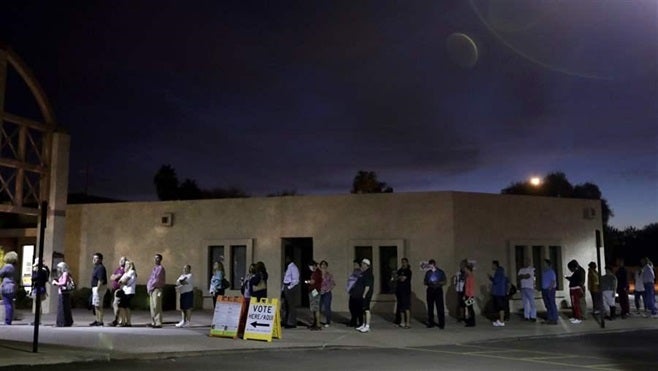 But despite the urgency of improving educational outcomes for students living in the southeast communities, most likely it will be northeast voters — whiter, wealthier and older, and many without children in public school — who will turn out in greater numbers and determine the election's outcome, say political scientists, pollsters and community activists.
The primary is Tuesday, March 5. If none of the 10 candidates wins more than 50 percent, a runoff will be held May 14. Some experts don't even think a Latino candidate will make it to a runoff. And that is raising the question among Latino leaders of whether an expensive special election is the best way to get someone who truly represents the majority.
"It's a waste of money. It's an undemocratic election. We talk about voter suppression in the southeast. By holding a special election in the manner that they are doing this, it disenfranchises communities, especially the southeast community," said Fernando Guerra, a professor and founding director of the Thomas and Dorothy Leavey Center for the Study of Los Angeles at Loyola Marymount University, which conducts the L.A. Votes exit poll.
Source: A big LAUSD special election is on Tuesday. But Latino turnout will likely be small – Daily News