A hands-on science lab has opened just in time for the school holidays
By Lucy Stone –
The most important word for Queensland Museum's new $9.4 million science centre, SparkLab, is 'explore'.
The revamped exhibition is rich in opportunity for visitors to explore science on their own terms through 40 completely new interactive exhibits, SparkLab manager Rebekah Collins said.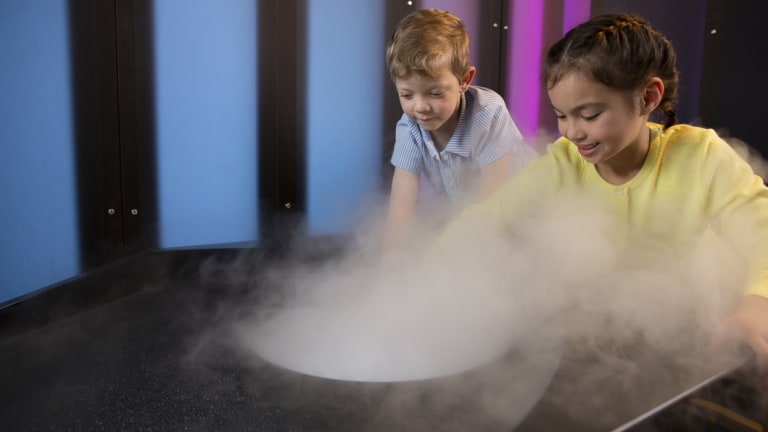 In its first week open to the public, the interactive exhibition welcomed visitors to a place where there were "no right or wrong answers" and no set routine or static tour through the exhibition.
"We had an opportunity to re-conceptualise the science centre, and to think about 'where do we want these experiences to go in the next five to ten years?'" Ms Collins said.
"We took this opportunity with both hands, so it meant we got to redesign the whole of the science centre and create SparkLab.
"Everything in there is brand new."
The interactive exhibits were all designed to allow visitors to be a scientist for the day, trying out diverse ways to play with gravity and sound, chemicals and physics.
SparkLab is divided into three zones, one about the world around us and its functions, the next about gathering information about the world, and the third about spaces and energy – all three combining to draw visitors through a journey deep into science.
"You get to explore that curiosity as you play, and as you play you naturally start to ask questions," Ms Collins said.
"The way the exhibits are set up, you then get to test out your own ideas and make observations."
In development since May 2017 – a relatively short turnaround for such a major overhaul of a science exhibition – the new exhibition was specifically created to encourage visitors to talk interact with each other.
Interactive sections such as the Gravity Run were already proving popular.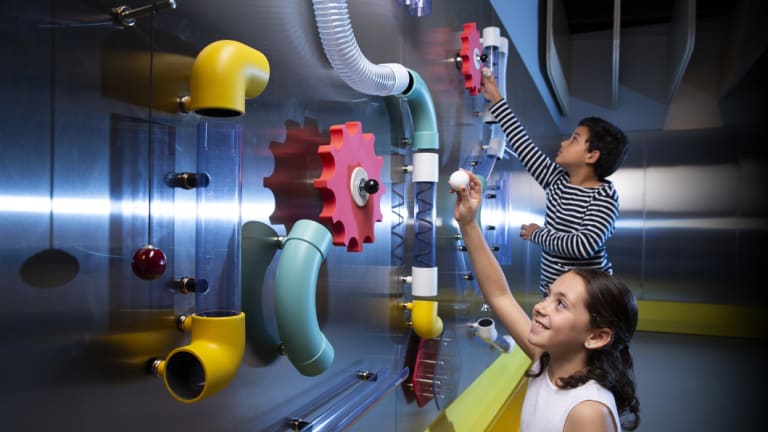 "I was in there the other day … and there was a lad and he would have been about nine, and he had been at [an] exhibit for a good solid 45 minutes," Ms Collins said.
"He was just dragging me over to show me his design, and he kept making changes … and dragging me over and show me that change.
"Next time he comes … he will do that again, but it will be different because it will be a different day and a different experience.
"He was there collaborating with another kid that he'd just met in that space, and they were just feeding off each other, the great ideas and working together. It was fantastic."
Science Minister Leeanne Enoch formally opened SparkLab last month, saying it would "bring science to life" and deepen Queensland's understanding of the importance of STEM subjects — science, technology, engineering and mathematics.
"Queenslanders are responding with passion to Queensland Museum exhibitions and programming, including the very popular World Science Festival Brisbane," she said.
SparkLab is at the Queensland Museum South Bank, with tickets available online.
Source: A hands-on science lab has opened just in time for the school holidays