Affidavit of LTC. Theresa Long, M D. in Support of a Motion for a Preliminary Injunction Order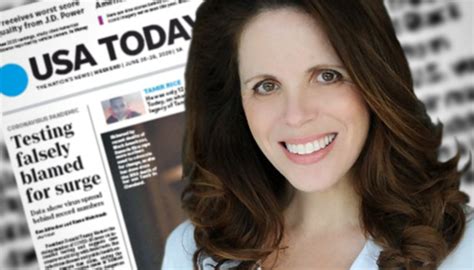 9.24.21 – Deep Capture
"Affidavit of LTC. Theresa Long, M D. in Support of a Motion for a Preliminary Injunction Order"
BY Patrick Byrne
[COMMENTS FROM DONNA GARNER: Here is an amazing Lieutenant Colonel (LTC) who is the Brigade Surgeon for the 1st Aviation Brigade in Ft. Rucker, Alabama. She is putting her entire life and career on the line to try to protect the military from the COVID vaccinations.
This is really scary information, particularly since it involves the safety and defense of our entire nation.
LTC. Theresa Long is an M. D. (University of Texas Health Science Center at Houston Medical School in 2008). She was a Field Surgeon for 10 years and then completed a residency in Aerospace and Occupational Medicine at the U. S. Army School of Aviation Medicine (Ft. Rucker). She trained in the Medical Management of Chemical and Biological Causalities at Ft. Detrick and USAM11RD. She is also board-certified in flight Aerospace Medicine and board eligible in Occupational Medicine.
Currently she is the Brigade Surgeon for the 1st Aviation Brigade at Ft. Rucker, Alabama, where she is responsible for certifying the health, mental and physical ability, and readiness for nearly 4,000 individuals on flight status at Ft. Rucker.
She has filed an injunction request (using the Army's own regulations and procedures as justification) against vaccinating healthy military members with the COVID vaccinations and is recommending the grounding of Army pilots in the Brigade who have already been given COVID vaccinations.
The evidence she has presented in her injunction also should apply to aircrew members in the entire United States Air Force and United States Navy. In fact, the documentation applies to everyone who has taken a COVID vaccine or who is considering doing so.
Below, I have excerpted only a small part of LTC Theresa Long's whistleblower injunction; but the entire injunction is easily understandable and is power-packed with COVID documentation to support her claims.]
TO READ THE ENTIRE ARTICLE BY PATRICK BYRNE, PLEASE GO TO: https://aol.com/2021/09/affidavit-of-ltc-theresa-long-m-d-in-support-of-a-motion-for-a-preliminary-injunction-order/
Excerpts from this article:
39. The subject matter of this Motion for a Preliminary Injunction and its devastating effects on members of the military compel me to conclude and conduct accordingly as follows:
None of the ordered Emergency Use Covid 19 vaccines can or will provide better immunity than an infection-recovered person;
All three of the EUA Covid 19 vaccines (Comirnaty is not available), in the age group and fitness level of my patients, are more risky, harmful and dangerous than having no vaccine at all, whether a person is Covid recovered or facing a Covid 19 infection;
Direct evidence exists and suggests that all persons who have received a Covid 19 Vaccine are damaged in their cardiovascular system in an irreparable and irrevocable manner;
Due to the Spike protein production that is engineered into the user's genome, each such recipient of the Covid 19 Vaccines already has micro clots in their cardiovascular system that present a danger to their health and safety;
That such micro clots over time will become bigger clots by the very nature of the shape and composition of the Spike proteins being produced and said proteins are found throughout the user's body, including the brain;
That at the initial stage this damage can only be discovered by a biopsy or Magnetic Resonance Image ("MRI") scan;
That due to the fact that there is no functional myocardial screening currently being conducted, it is my professional opinion that substantial foreseen risks currently exist, which require proper screening of all flight crews.
That, by virtue of their occupations, said flight crews present extraordinary risks to themselves and others given the equipment they operate, munitions carried thereon and areas of operation in close proximity to populated areas.
That, without any current screening procedures in place, including any Aero Message (flight surgeon notice) relating to this demonstrable and identifiable risk, I must and will therefore ground all active flight personnel who received the vaccinations until such time as the causation of these serious systemic health risks can be more fully and adequately assessed.
That, based on the DOD's own protocols and studies, the only two valuable methodologies to adequately assess this risk are through MRI imaging or cardio biopsy which must be performed.
That, in accordance with the foregoing, I hereby recommend to the Secretary of Defense that all pilots, crew and flight personnel in the military service who required hospitalization from injection or received any Covid 19 vaccination be grounded similarly for further dispositive assessment.
That this Court should grant an immediate injunction to stop the further harm to all military personnel to protect the health and safety of our active duty, reservists and National Guard troops.