Alice Through My Looking Glass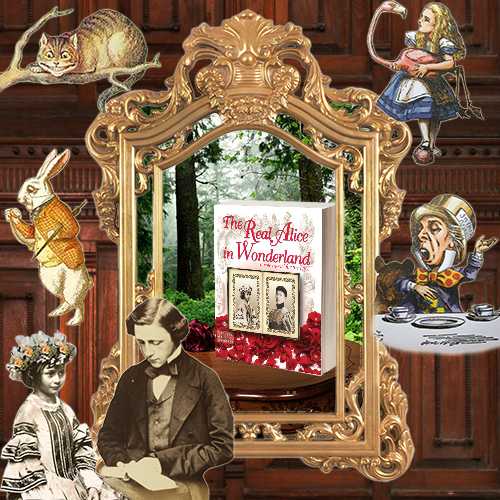 5 Years later, it is once again time for a little madness…..
It's just over 5 years since my daughter and I (on the heels of Tim Burton's 200 million dollar Alice In Wonderland movie that has grossed a whopping $1,025,467,110 to date) self-published The Real Alice in Wonderland. Our book tells the story behind the publication of the handwritten, hand-illustrated original manuscript, Alice's Adventures Underground, which Lewis Carroll gave as an early Christmas present to our relative Alice Liddell in 1864. We had originally developed The Real Alice in Wonderland biography in 2008 in response to an Alice In Wonderland school book day event. "Mom, how are we related to Alice Liddell?" A successful school presentation became a fun series of workshops that somehow became a real book in development. Then, shortly after Disney's Alice In Wonderland movie was announced in 2009, we presented our labor of love to a few bookstores, including some very important book people at 122 Fifth Avenue, New York City (Barnes and Noble Corporate Headquarters). They totally got it and we got the heads up to print lots and lots of copies of our very lush coffee table masterpiece. "Don't be late for the March 5 (2010) date," I recall my salesman Jan Russo saying – March 5 was Disney's release date for Alice In Wonderland and the date on which our book was to be merchandised instore alongside Disney's extensive selection of Alice movie books featuring Johnny Depp, Helena Bonham Carter, Anne Hathaway, Mia Wasikowska and all movie things Alice in Wonderland. The consumer could be impulsive at point of sale. Hmm, liked the movie. This must be the backstory. It worked. Everything's about timing.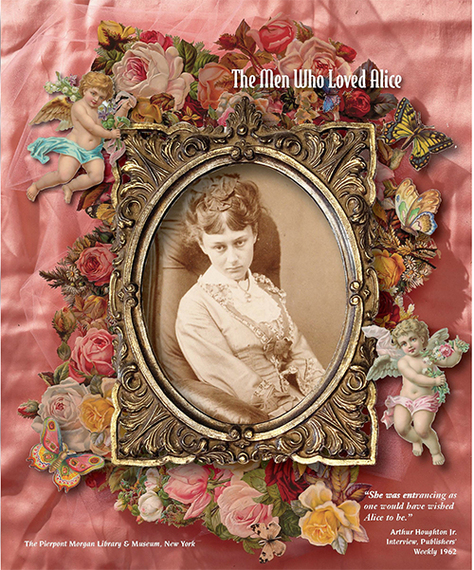 Photos are courtesy of The Real Alice in Wonderland book
Last year, the British Library (the original manuscript's primary residence in England) allowed the 90 page green morocco bound book, Alice's Adventures Underground, to be exhibited at The Morgan Museum in Manhattan. "Alice" was turning 150 years old and all the world (including New York City) was celebrating what most consider to be the biggest children's book of all time. Over the years since then, much has changed in the publishing businesses. Our self-publisher Author House is now owned by Penguin Random House. Most of our wonderful brick and mortar bookstores have disappeared. Less and less movies get theatrical releases. Paper represents a much higher risk than ever before and so one thinks very carefully about book promotions in brick and mortar outlets. And whatever happened to book and movie reviewers? One thing's a given – marketing is still about timing. What could be bigger than piggy backing 150 years of Alice – why another blockbuster Disney movie of course? I don't wish to jinx things, but I'm guessing that's the case here.
Take 2 – Alice Through the Looking Glass opens in cinemas nationally on May 27, and around about the same date, The Real Alice In Wonderland will be available in Barnes and Noble stores (and of course at www.barnesandnoble.com) nationally. I agree with Pink (who sings the Jefferson Airplane's "White Rabbit" hit on the trailer): "I like quirky, I like weird," and Alice in Wonderland is a story that really allows us to let our imaginations run wild. In creating The Real Alice in Wonderland book, we had to do just that. How do you follow serious academics like Anne Clark (The Real Alice) and Colin Gordon (Beyond the Looking Glass) with yet another biography? "Feed your Head"…….my translation – use your imagination!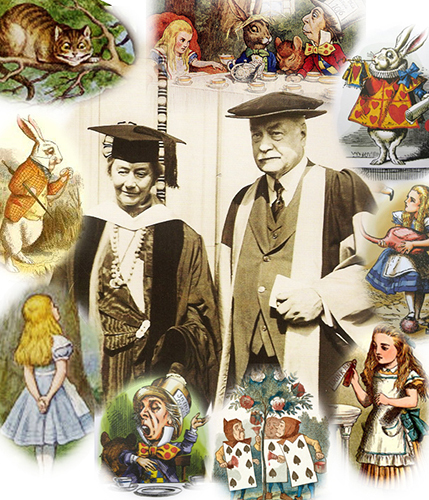 Photos are courtesy of The Real Alice in Wonderland book
We sought a different treatment for our biography. A format that was widely accessible. In The Real Alice in Wonderland book, we juxtaposed pictures of everything—from Oxford University's scenery where the story begins to pictures of the real Alice, the fictional Alice and Lewis Carroll, to a host of illustrations from the Alice books, to original illustrations created for our publication; with everything framed in the rich Victoriana art which inspired that period in history. Our goal was to give readers a visual feast, take them on a great adventure back in time, drag them down the rabbit hole and inspire their imaginations; or as Booklist said in its book review, "a browser's delight that gives both a sense of the times as well as a look at its subjects."
And so 5 years later, it is once again time for a little madness on May 27……"when the day becomes the night and the sky becomes the sea, when the clock strikes heavy and there's no time for tea, and in the darkest hour, before my final rhyme, we will come back home to Wonderland and turn back the hands of time."
After all – You've been gone too long Alice. Friends cannot be neglected.
(All photos are courtesy of CMRubinWorld and The Real Alice in Wonderland)

The Real Alice In Wonderland is available at Barnes and Noble stores and www.barnesandnoble.com/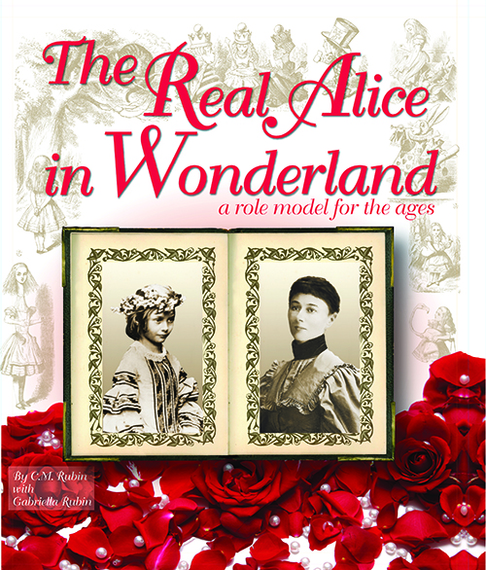 Photos are courtesy of The Real Alice In Wonderland book
C. M. Rubin is the author of two widely read online series for which she received a 2011 Upton Sinclair award, "The Global Search for Education" and "How Will We Read?" She is also the author of three bestselling books, including The Real Alice in Wonderland, is the publisher of CMRubinWorld, and is a Disruptor Foundation Fellow.