An Author's Life Perspective: Cheri Pierson Yecke On The Many Chapters Of Life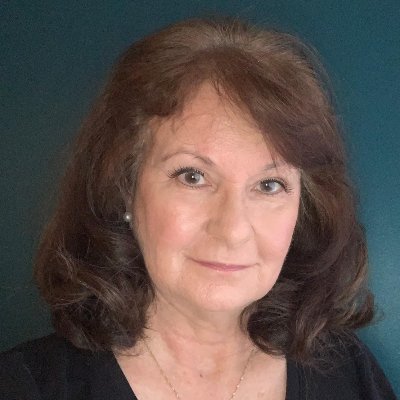 While some people look back at their life's accomplishments in a linear passage, recalling the inevitable changes in position from one point to another, Cheri Yecke chooses to consider the trajectory of her life in chapters. As a successful educator, leader in K-12 and higher education administration, dean, professor, mother, public speaker, and author, Yecke has parlayed a myriad of skills to build upon each unique experience.
Throughout her career, Yecke has written countless research-based articles and has had her work published within the pages of national magazines, peer-reviewed journals, and other esteemed publications. With a strong sense of presenting information as the backbone of her professional endeavors, Yecke has authored two books, with a third on the way. It is absolutely fitting for Yecke to consider her life in chapters, neatly containing unique stories and lessons within their bounds, but coming together to produce the meaning behind the entirety of their sums.
Chapter 1: Early Life And Professional Development
Born in St. Paul, Minnesota on in 1955, Cheri Pierson's story began at a time in American history when new opportunities began to open for women. Set on realizing her potential through education, Yecke graduated from St. Agnes High School in 1973, and by December 1975 she had already earned a Bachelor's Degree in History from the University of Hawaii. She went on to receive a Master's Degree in History Education from University of Wisconsin-River Falls.
Post-matriculation, the future author plunged into the workforce by accepting a teaching position in Stafford, Virginia. Yecke taught seventh-grade History and Civics and honed her passion for improving educational opportunities for her students. As a committed, motivated, and popular teacher, Yecke particularly enjoyed American history, and her inner storyteller was brought forth through animated tales aimed at helping her students to love history. At this time, Yecke also began to recognize the importance of championing the educational outcomes for all children and welcomed the prospect of pivoting her career to fit these growing desires.
Chapter 2: Education Administration And Civic Appointments
Welcoming the growth opportunities that filled her life's chapters with important accomplishments, Yecke pivoted her career to forge ahead within the administrative side of education in the early 1990s. Notably, in 1995, Yecke became the first educator to be appointed to the powerful Virginai State Board of Education by then-Governor George Allen. Then, after the entire Early Childhood Education Board was fired for corruption and scandal, Allen appointed Yecke as part of the new team tasked to repair the damage done and renew the public's faith in that board. Under the next Governor, Jim Gilmore, Yecke was appointed as the Deputy Secretary of Education, and subsequently, the Secretary of Education. Under this leadership role, Yecke was in charge of the Commonwealth of Virginia's K-12 schools, museums, and universities. At the end of his term, Gilmore appointed Yecke to the State Council of Education for Virginia (SCHEV) where she helped to address program duplication at universities and streamlined administrative processes.
Growing from these leadership experiences, Yecke was appointed to the U.S. Department of Education by then-President George W. Bush, where she was the Director of Teacher Quality and Public School Choice and also served as a special liaison to the White House. Upon leaving Washington D.C., Yecke accepted a position as the Commissioner of Education for the State of Minnesota, where she inclusively developed new academic standards and created a new accountability system for K-12 schools. In 2005, Yecke relocated after accepting a position as the Chancellor of Education for the State of Florida under Governor Jeb Bush, where she was once again responsible for the state's entire K-12 educational system.
Acknowledging the importance of lifelong learning for herself, it was during this chapter of her life that she completed her formal education by earning a PhD in Educational Psychology from the University of Virginia. Her emphasis was on the education of gifted and talented children.
Within this expansive education administration chapter of her career, Yecke dedicated over 15 years to developing, researching, and championing policies to improve the education system. Her ability to listen and her mastery to make complex information understandable helped to seal her legacy as a compassionate, sincere administrator. Those qualities also made her a popular national speaker.
An author at heart, Yecke leveraged her ability to parlay information to identify concise strategies for academic improvement, write various research-based articles, and publish materials that exemplified her commitment to the realm of education.
Chapter 3: Family
While Yecke pursued her professional goals unwaveringly, her dedication to her family was a thread that was expertly interwoven throughout all of the chapters of her adult life. Throughout the most transformative times, her personal commitment to family took on a chapter of its own. Married to Major Dennis Yecke, a career Marine, Yecke expertly navigated the many relocations that come with the title of "military family." Yecke understood that pursuing a career with meaningful stations across the country would be most conducive to not only one particular chapter of her life but also the entire book, and her forays into education administration provided the perfect backdrop for this consideration.
The couple welcomed two daughters, Anastasia and Tiffany, and Yecke readily welcomed the chapter of her life that focused on being present for the developmental milestones of her daughters. This critical chapter aligned with Yecke's time as a teacher and allowed her to maintain a similar schedule to her young children. While she was ready to accept the challenging work in education administration that would soon come to follow her foray into teaching, Yecke chose to wait to open that chapter until her young children were older. In this sense, the author's control of her narrative provided Yecke a large-scale view of her life and allowed her to focus on one chapter at a time, rather than rushing to write the entire story as swiftly as possible.
Chapter 4: Higher Education
In 2008, another chapter opened up for Yecke as she pivoted her experiences into a role in higher education. The educator, administrator, and author became the Dean of Graduate Programs and revived her love of teaching with a dual appointment as as a Professor of Education and Political Science at Harding University. Until her 2015 retirement, Yecke leveraged her previous experience to excel within this chapter and to inspire the next generation of education professionals and civil servants. Teaching classes like Constitutional Law, Administrative Law, and Educational Leadership, Yecke undoubtedly added to the newly developing stories of her students, helping them harness their potential within their own life stories.
Chapter 5: An Author's Journey, Forward
Like a natural storyteller, Yecke mused in a recent interview, "now in retirement, I can look back at my life with the realization that every job I had prepared me for the next one." Looking back through the many phases or chapters of her life, Yecke can reflect on the thread that weaves them all together, creating a large and cohesive body of work that exemplifies her experiences.
During her career, Yecke has conducted extensive research on numerous education-related topics and has published several works in esteemed peer-reviewed journals, national publications, and magazines. Her ability to parlay thoughts in a meaningful manner has made Yecke a highly sought-after public speaker, who has given over 350 keynote addresses throughout her career. While her professional assignments may have changed over time, her dedication to the written word, research and thought organization, and storytelling have remained as a strong backbone of her successes.
Yecke has authored two previously published books related to the education system. The War Against Excellence: The Rising Tide of Mediocrity In America's Middle Schools, published in 2003, detailed the history of the middle school movement within the United States' education system, and aimed to provide insight on how to improve the public school system at large.
As a particularly proud accomplishment in her career trajectory, the author has reported that this book's publication took years to come to fruition. Through extensive research, Yecke has developed practical strategies to champion the unique needs of gifted students and to improve their overall educational experiences. Undoubtedly, her work has generated an impact on countless students, potentially altering the early chapters of their lives. Yecke's second book, Mayhem In The Middle, published in 2005, continued the discussion examined by the author and further cemented her role as an excellent researcher who looks beyond the surface to identify nuanced trends in academic achievement that have a practical implementation nationwide.
Following Yecke's 2015 retirement, she has welcomed the opportunity to fully delve into professional writing via an upcoming book that is dear to her heart. For her upcoming book, The Historical Little House Companion, Yecke has been fervently researching details of the "Little House" books that have not been studied or that have gone unrecognized. While this book is undoubtedly a departure in content from her previous publications, this passion project is the culmination of Yecke's personal interests, strong research skills, and extensive writing history. In this new chapter of her life's book, Yecke can dedicate the time, energy, and passion for bringing this story to light. She explores her profound interests in the life and times of Laura Ingalls Wilder and the stories that made her a household name. For Yecke, an author herself, the serendipity of it all is not strange, but rather, it is humbly revered.
As an author exploring this uncharted chapter of her own life, exploring the chapters of the life of another author, and the historical context that inspired the stories in "The Little House On The Prairie," the story is bound to be a meaningful addition to Little House scholarship.