An Interview with Dr. Jim Lee : Saying Hello to Goodbye
Michael F. Shaughnessy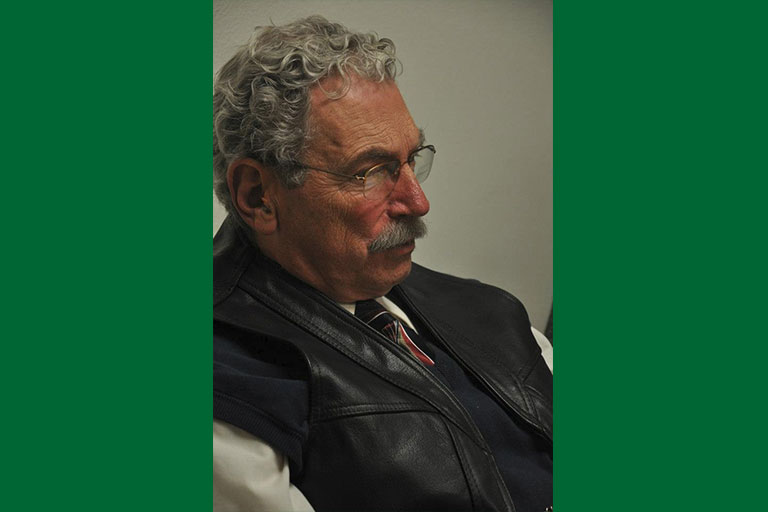 1) Jim, you recently wrote a play about teen suicide. How has it been received?

Other than the annual reader's theater presentation in Artesia, New Mexico, the most recent production of Saying Hello to Goodbye, as far as I know, was in Portales, New Mexico.  I have been told there have been other productions in the USA and Canada.  I personally attended only the Artesia program and the two performances in Portales.  Endorsed by United Way of Eastern New Mexico and other area organizations, it was very well received.  Lots of questions followed each performance.   
A leaflet from National Suicide Prevention Lifeline (www.suicidepreventionlifeline.org) was handed out. It was provided by the U.S. Department of Health and Human Services, Substance Abuse and Mental Health Services Administration (www.samhsa.gov) and included 1-800-273-TALK (8255) for free counseling from a trained and qualified professional.
It is about forty minutes long because I thought it would be a good length for school assemblies. It can be done as a full evening performance by adding a Q&A with school counselors and mental health professionals. The play can also be done like a radio play or audio book on CDs, a video recorded on DVDs, or as reader's theater. E-mail dr_james_lee@hotmail.com for a free script and a free booklet of advice on how to do the play, or to ask any questions. Provided it is not done for profit, no one has to pay performance royalties and may duplicate and distribute scripts and associated printed material without copyright concerns.

2) Over the past few months, I have heard a lot about teen suicide- how has COVID caused more suicide?
I haven't seen specific numbers on this recently, but suicide is a top cause of death in the ten-to-twenty age category. Add to this the increased suicide rate among COVID-19 victims, those who have extreme difficulty with social isolation, and the loss of loved ones to the pandemic. I'm sure turning this into an equation or syllogism would sadden just about any of us.

3) Support for students- what is out there? Are schools really reaching out for students?
Lack of emotional support for students during this continuing youth suicide crisis, multiplied by COVID-19, can equal exponential catastrophe. Instead of the prom, bake sale, and homecoming, how about something for survival? One of the most tragically ignorant responses to the play I received was from a city school superintendent with a graduate degree who said it would make the kids commit suicide—and this without even reading it. How many kids in that person's school district died who otherwise would have lived? Of course, I don't have an answer to that, but I do know how many had to take an unnecessary risk: all of them.
I have discussed it with many mental healthcare professionals, and not one of them agreed that communicating about suicide prevention would add to the risk.
The play is an available resource that will not make the crisis worse. But it may improve the situation, and it doesn't cost a cent. You do the math.
4) The "soapbox factor"- we seem to be talking about suicide- but I am not sure much is being done. Am I off on this?
How many teens do you know who like to be lectured by or preached at by people who haven't been their age for a generation or more? How many ten- to twenty-year-olds are more likely to pay attention to their peers?
Saying Hello to Goodbye is not a sermon or lecture. Instead of just factual information, it is emotional communication. It is a play featuring adolescent characters with identifiable challenges in an engaging story. Students can be the actors like a school play. No sets or special costumes needed. A stage would be nice, but not even that is required. A few actors and a few folding chairs. That's it. You can e-mail or print scripts without any copyright restrictions. No performance royalties. Just a few folding chairs and the determination to save lives. Maybe some handouts showing resources. Pretty cool, huh?
5) During this pandemic people have turned to reading and well- writing- what have you been doing in terms of your own writing?
I have been doing a lot of reading. And just as much writing, maybe more. I type (keyboard?) with one finger and just about have it worn out.
I have been occupying myself with writing popular fiction novels, each in a different genre. Two published books are described on my web site. Loup-Garou: The Shape Changer Chronicles is a dark urban fantasy, and Brotherhood of the Streets is a historical crime story. I finished the third draft of a Hollywood horror story about a serial killer controlled by a sinister producer called A Gathering of Evil. I have two completed but not yet published books: a political thriller with a demonic slant entitled The Demagogue Deal and a young adult novel called Blind Run. I have a list of working titles with story concepts on my bulletin board waiting to be written: six novels, a non-fiction exposé, and two stage plays.
Aside from that, I'm not doing much writing.

6) What have mental health professionals had to say about your play " Saying Hello to Goodbye"?
I consulted mental health professionals and provided scripts before I let Saying Hello to Goodbye be considered for production. I even did a reading of it with some friends doing the parts. No one objected to it. Each professional said it would be of value in promoting awareness and prevention of teen suicide, and certainly did no harm.
7) What have I neglected to ask ?
Do you think anyone would be curious about my pet wolf? His name is Charlie, and he likes cats.