An Interview with Zachary Taylor: Section 508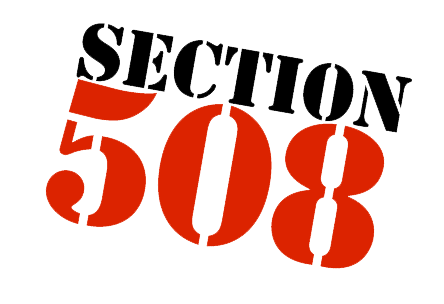 Michael F. Shaughnessy –
1) First of all, please tell our readers a bit about yourself- your education and experience.
• My name is Zachary (Z.W.) Taylor, and I am a research assistant and PhD candidate studying linguistics, dis/ability technology, and higher education at The University of Texas at Austin. I have over a decade of education experience throughout the P-20 pipeline, having always worked to serve low-income and minoritized language populations. Having taught students with disabilities and worked with them through technology hurdles, I have researched assistive technology and web accessibility for four years.
2) Secondly, not all teachers know about Section 504- can you first briefly tell us about 504?
• Section 504 is part of a much larger set of laws called the Rehabilitation Act of 1973 and the Americans with Disabilities Act or ADA. As a federal law, Section 504 protects students with disabilities from discrimination on the basis of their disability who attend schools who receive federal assistance or funding.
3) Now, Section 508- who was it designed for? And what does it involve?
• As Internet and information technologies rapidly advanced in the 1990s, the federal government re-amended the Rehabilitation Act of 1973 to ensure that people with disabilities have the same access to information technology as everyone else. Here, Section 508 covers all federal agencies, from institutions of higher education to 501(c)(3) nonprofit organizations to government entities. Recently, in 2018, Section 508 was updated to keep pace with changing information technologies to continue ensuring that people with disabilities are allowed equal access to digital information as everyone else.
4) Why is it ( Section 508 ) increasingly important and relevant in this day and age of MOOC's and online classes?
• Section 508 is especially important in online education settings, as educational technologies now allow students to complete entire courses or degree programs entirely over the Internet. This means students with disabilities–some of whom cannot access a physical school campus–have unprecedented access to secondary and postsecondary education in the United States. However, Section 508 holds educational institutions accountable for making sure their curricular materials, website, and online learning environment is accessible for people with disabilities. In short, all forms of online education are not equitable–and compliant with federal law–if this online education is not accessible for students with disabilities.
5) Who do students have to report difficulties and problems with their online classes to? Or are they simply out of luck?
• Students should never feel they are simply out of luck if they cannot access any educational information. At the secondary level, many students with disabilities have an IEP or an individualized education plan. If secondary students with disabilities have problems accessing their online classes, these students and their support networks should address these issues with their educational or IEP case manager, classroom instructor, and supervising principal to ensure that their online classes are accessible. At the postsecondary level, many colleges and universities have student services or dis/ability services offices that students connect with to voice their concerns. Even though many ADA protections do not carry into postsecondary education, students with disabilities still have the right to reasonable modifications and access to auxiliary aids/services while in postsecondary education, and these students should connect with their instructor and their student or dis/ability services offices to have their disability documented and auxiliary aids made available if appropriate.
6) The hearing impaired and the visually impaired or deaf and or blind- why is Section 508- particularly relevant for them?
• Section 508 is especially supportive of visually-impaired, deaf, and/or blind students as assistive technologies have advanced considerably in recent years. Now, if written robustly and with an attention to web accessibility, many assistive technologies can help visually-impaired, deaf, and/or blind students access all of the same information that everyone else can. As a result, inclusive web programmers and developers can write websites and educational materials that all people can access, regardless of ability status or identity.
7) Where can interested others find out more about your work?
• All of my papers can be found on Google Scholar at ZW Taylor (https://scholar.google.com/citations?user=5GsrJYYAAAAJ&hl=en). I also present at national conferences across the country, and many of my accessibility-focused papers will be featured there.
8) What have I neglected to ask?
• Computer coding and programming can seem daunting and difficult for many people, but people from a wide variety of educational backgrounds can produce inclusive learning materials and websites. I have written several "best practices" articles for practitioners who are responsible for student-focused information and materials in online settings.
• https://onlinelibrary.wiley.com/doi/abs/10.1002/tsr.30609
• https://onlinelibrary.wiley.com/doi/abs/10.1002/dhe.30416
• These articles provide people without extensive computer programming knowledge with simple, helpful guidelines to improve the accessibility of their information for people with disabilities. As a result, everyone can communicate, collaborate, and do their part to increase access to information for people with disabilities, thus increasing these peoples' access to educational opportunities to achieve their dreams.