Book Review : More Tales Out of School- Book Two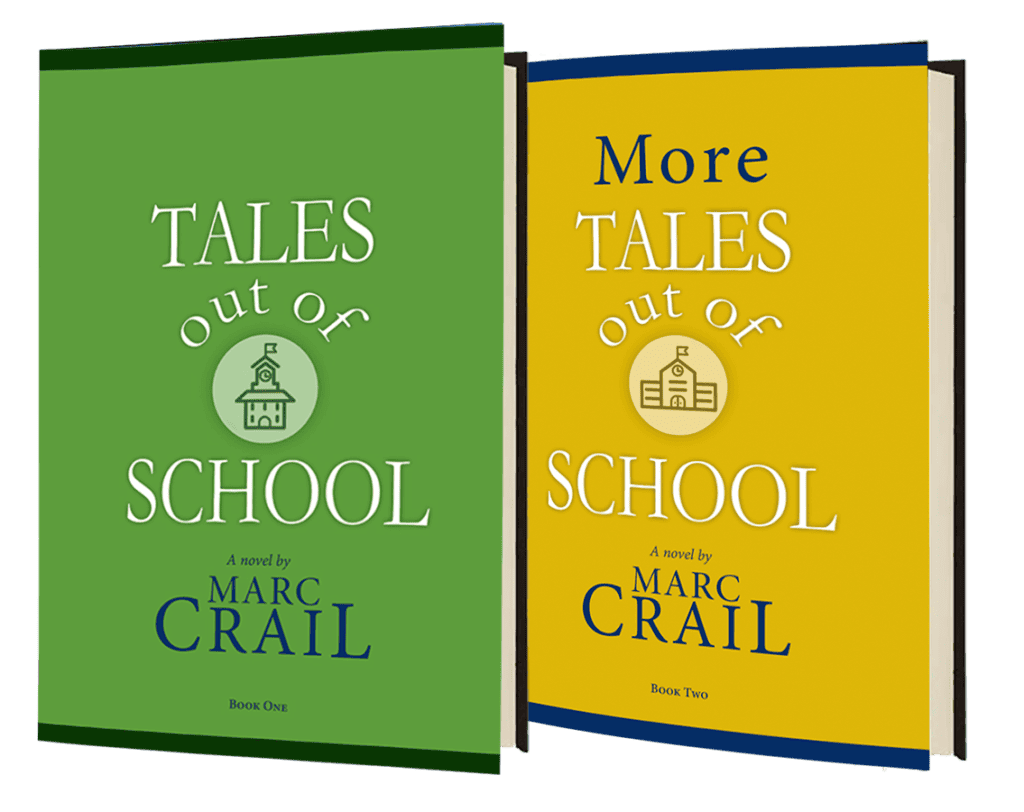 Book Review : More Tales Out of School- Book Two
Author: Marc Crail
Publisher: Sea Hill Press, Leesburg, Florida
Pages : 232
I just happened to chance upon this book which is the second in the series- but perhaps the most important book in the series. The series details the progression of an education student from his undergraduate work to student teacher- and in this second book- to his first teaching job and then on to the duties, obligations and responsibilities of a principal.
However, during his long transition from teacher to principal we see the private personal side of the individual. Teachers do have home lives, wives that love them and children that are the pride and joy of their lives. So, in a sense, this book is about the juggling of a teachers' private life and his journal to the principalship.
Along we the way see the insecurities of a beginning teacher and we are transported back to a kinder, simpler time frame ( around 1975—1980 ) when schools were a bit different, people were a bit more caring, teachers could teach and were not as preoccupied with paperwork and forms and meetings and when small town America- was, well- small-town America.
The hero of our story is a well-meaning individual who is simply " lucky" , and often people are lucky- they are in the right place at the right time and surrounded by good, competent caring people.
As our hero transitions from teacher to principal- we see him confronted with many of the challenges that confront teachers, and principals on an on-going basis- grading, grades, paperwork, forgetful students, difficult parents and other challenges. As principal, one is confronted with concerns about child abuse, lice, bats in the belfry ( I kid you not ) and of course accidents- accidents on the school playground, accidents due to weather and simple oversights and difficult school board members.
Anyone who has been a principal (or teacher ) can relate to the problems in education- or challenges- if you want to use a different form of language. But behavior and discipline problems have been with it for quite a while, recalcitrant parents, difficult parents, and poverty-stricken parents are all on-going concerns. But on the other hand, one's family bears recognition and nurturance, care and concern, so teachers and principals alike are juggling a number of personal, family and private problems- all the while attempted to get one's master's degree and engage in some self-reflection as well as personal growth and development.
If John Goodlad and Ted Sizer were alive today- they would certainly rejoice in this book, as I know I did. And for readers who want a more longitudinal review of a student- to teacher- to principal to superintendent- they could certainly enjoy and revel in this series of books.
Michael F. Shaughnessy