Book with transgender character sparks debate in Eanes school district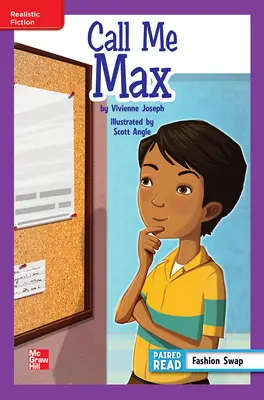 3.16.21 – Austin American-Statesman
"Book with transgender character sparks debate in Eanes school district"
By Sarah Asch
https://www.statesman.com/story/news/local/westlake/2021/03/16/transgender-character-book-leads-debate-eanes-schools/6948413002/
[COMMENTS FROM DONNA GARNER: To help the parents and school administrators of Eanes ISD:
Children are declaring that they no longer identity as their own sex, but as the opposite sex, a new made-up "gender," or no sex at all, creating serious challenges for K-12 schools. Until now, school leaders trying to implement policies to address this phenomenon have only had one-sided resources with the agenda of affirming a child's belief that he or she was "born in the wrong body." These ideologically driven materials omit important scientifically accurate information about the serious mental health and medical concerns raised by this phenomenon and fail to address the rights of all students and of parents. — 1.20.21 – "Navigating the Transgender Landscape – School Resource Guide" – by Child and Parental Right Campaign — https://childparentrights.org/school-resource-guide/?mc_cid=a3e9db6f74&mc_eid=4fc81ff87c
FYi: Eanes ISD is in Austin, Texas – home of Westlake High School; list of schools in Eanes ISD — https://www.eanesisd.net/district/schools; how to contact Eanes ISD School Board members – https://www.eanesisd.net/board/contact-board]
====================
3.16.21 – Excerpts from the Austin American-Statesman article start here:
A picture book about a transgender child has ignited a debate in the Eanes school district over if and when to talk about gender identity in the classroom.
After a fourth grade teacher at Forest Trail Elementary showed a video in which the book "Call Me Max" by Kyle Lukoff was read aloud on March 4, social media was flooded with posts from parents weighing in, and many parents raised the issue at a school board meeting on March 9. A third grade teacher at Valley View Elementary, also in the Eanes district, also read the book to her class. The book tells the story of a transgender elementary student learning how to talk about his identity with family and friends.
Some parents argued that the book was not appropriate for school. Many made a connection between the reading of the book and the district's Diversity, Equity and Inclusion initiative, though district officials have said that the two are not related…
In an email sent to all staff and families on March 6, Chief Learning Officer Susan Fambrough said the book came from a list of resources that was shared among teachers but was not distributed by the district or by the Diversity, Equity and Inclusion Advisory Committee. According to the email, the list was not reviewed properly before it was distributed and the book was "not appropriate to be read aloud to an entire elementary-age class."
"We plan to use this as an opportunity to reinforce to our staff the need to implement instructional, age- and developmentally appropriate safeguards to prevent further occurrences such as this without prior oversight and parental knowledge," Fambrough wrote.
Superintendent Tom Leonard told the American-Statesman that the district has not made the determination of whether the book is appropriate for the classroom. He said the issue is not the book but rather that the district's process for curriculum adoption was not followed and school officials were not able to involve parents or the school board before the book was read in class.
"There was never any review or adoption on the front end. And there was no ability to partner with parents," Leonard said. "If we say that anything anyone wants to bring into the classroom they can bring into the classroom, we've opened the door to a variety of topics that many would find inappropriate."
Literary representation
…Lukoff, who is transgender, said he wrote the book because transgender people have stories to tell just like anybody else.
"Trans people are part of communities and families," he told the Statesman. "We are teachers and we are parents and we are children and we are cousins. We're just around. …Being transgender is no more morally or ethically fraught than being cisgender."
Diversity initiative
Some of the parents who expressed concern about "Call Me Max" have accused the district of pushing a political agenda and "radicalizing" the curriculum through its Diversity, Equity and Inclusion initiative.
"Let me be perfectly clear as an EISD parent that material about gender fluency isn't appropriate material for public school at any age," Linda Nuckolls wrote, which was read allowed by Deputy Superintendent Jeff Arnett.
Emil Sayegh was among those who called for the teachers involved to be disciplined or fired.
"There is no room for this sort of social engineering in the curriculum, not now, and not in the future. School in general, and especially elementary school in particular, is not the place to share or discuss such sensitive material," Sayegh's comment read. "The board and administration need to step up and lead, and stop this erratic behavior driven by the very few. I urge you to stop this sort of activity in its tracks and reverse course."
Other parents agreed with the district's email that any new material like "Call Me Max" should go through the proper channels and give parents the chance to opt out…
Leonard said the district has not yet discussed curriculum related to the Diversity, Equity and Inclusion initiative. All new curriculum adopted in the district, including anything related to Diversity, Equity and Inclusion, will go through the proper process and involve public input, he said.
The Diversity, Equity and Inclusion initiative started last summer and the school board made it a district priority in January. The initiative so far has focused on professional development for staff, Leonard said. He said that includes training on how to support students in whatever needs they might have, including related to gender identity.
<< snip >>
=========================
MORE RESOURCES
3.10.21 – "Texas School District [Leander ISD] Apologizes To Parents After Children Assigned Books With Graphic Sex Scenes" — One of the books was a graphic novel about serial killer Jeffrey Dahmer. –by Mairead McArdle – Published by Daily Wire – Republished by EdViews.org — https://www.educationviews.org/texas-school-district-leander-isd-apologizes-to-parents-after-children-assigned-books-with-graphic-sex-scenes/
1.24.21 — "Tex. Children Protected, Radical Sex Ed Fails, Final Health Ed TEKS" — From Donna Garner – EdViews.org — https://www.educationviews.org/new-final-version-of-tex-health-ed-standards-to-be-implemented-into-tex-public-schools-starting-on-9-1-22/
11.20.20 — "Breaking: Tex. SBOE Voted 15 to 0 – Great Victory for Conservative Values" — By Donna Garner – Edviews.org — https://www.educationviews.org/breaking-tex-sboe-voted-15-to-0-great-victory-for-conservative-values/
Stress abstinence as the best and healthiest choice for unmarried students.
Make no references to gender identity, sexual orientation, and/or LGBTQ.
Exclude any mention of consent for sex.
Teach 7th and 8th graders about the failure rates of contraceptives and the dangers of STD's.
==========================
ALERT TO PARENTS AND THE PUBLIC – BILLS OF INTEREST IN PRESENT TEXAS LEGISLATIVE SESSION:
The elected members of the Texas State Board of Education are charged with adopting curriculum standards for Health Education which guide school districts to know WHAT should be taught in Health Education classes.
The local school district through its school health advisory council (SHAC) helps the district to establish the curriculum content of Health Education classes.
SB 442 – Author: Sen. Bryan Hughes — "Relating to local school health advisory councils and health education provided by school districts, including requirements regarding human sexuality instruction." https://capitol.texas.gov/BillLookup/Text.aspx?LegSess=87R&Bill=SB442
Companion – identical wording – Author: Rep. Harold Dutton — https://capitol.texas.gov/BillLookup/Companions.aspx?LegSess=87R&Bill=SB442
Please be sure to read both the text of the bill and the analysis of the bill found at the same Texas Legislature Online link.