BRAVE PROTESTERS TAKE A STAND AGAINST DRAG QUEEN STORY HOUR IN DALLAS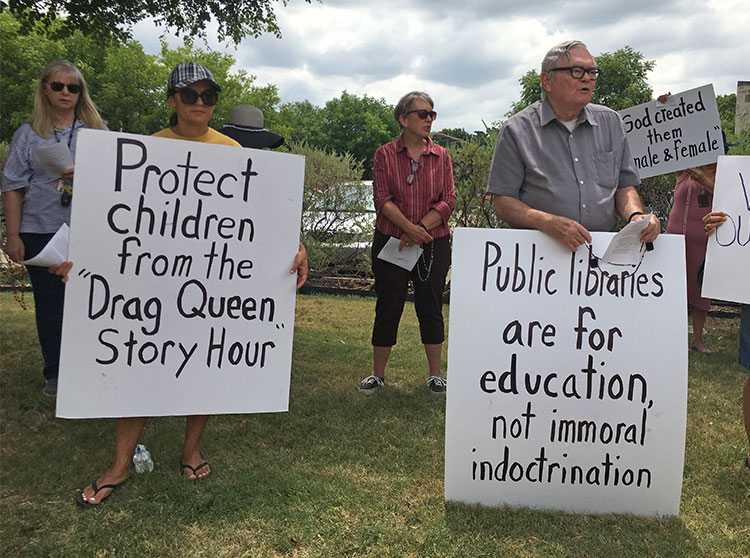 "Brave Protesters Take a Stand Against Drag Queen Story Hour in Dallas"
By Donna Garner
7.20.19
When "Drag Queen Story Hour" announced they were coming to the Grauwyler Park Public Library in Dallas, TX on July 13, 2019, Mass Resistance went into action.
Texas Mass Resistance conducted background checks on the various "Drag Queens."
The Dallas Mass Resistance chapter organized a group of 50 to 75 concerned citizens (please see the link further on down the page) who stood together boldly as they displayed their very meaningful, easily-read signs which held true and compassionate statements – not hate-filled ones.
Pastor Stephen Broden from Fair Park Bible Fellowship Church in Dallas was there with members of his congregation.  America Needs Fatima, a Catholic group, brought banners and prayed throughout the protest.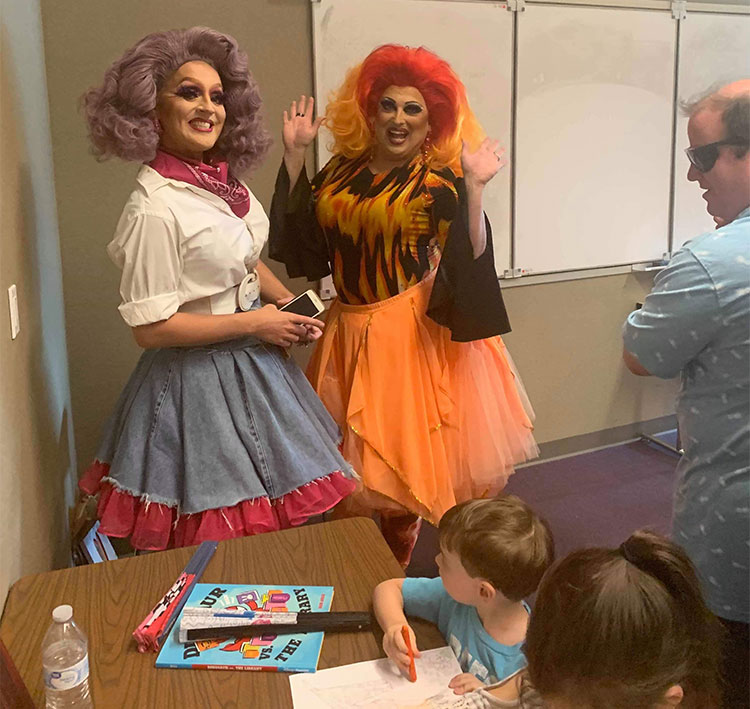 David Pickup (who is a nationally-known, professional, licensed, family therapist located in the Dallas area) gave a powerful speech at the protest about the dangerous psychological effects that these insidious "Drag Queen" events can have on the minds of little children.  
The Dallas area Antifa organization early-on threatened via their social media posts to shut the protest down; but when the Mass Resistance people made it clear that they would not be intimidated, only five mild Antifa counter-protesters showed up. However, they mostly kept their distance.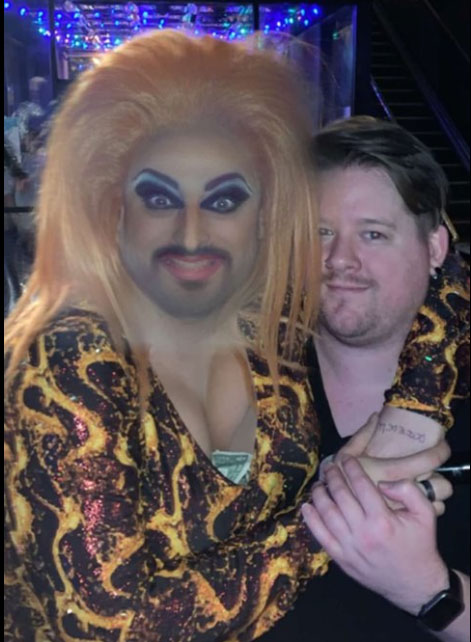 Parents and the public do not have to stand by and allow this type of child abuse to continue, using "Drag Queens" to lure young children into perverted LGBTQ's "spider webs." We taxpayers pay for libraries and other public places; we should not allow our tax dollars to be used to destroy our young children's minds. They cannot "unsee" what they have been exposed to in these "Drag Queen" exhibitions. It is up to us as adults to protect little children.
TO READ THE FULL ARTICLE AND TO SEE THE ACTUAL PHOTOS AND HEAR VIDEO OF THE EVENT, PLEASE GO TO: https://www.massresistance.org/docs/gen3/19c/MR-Dallas-DQSH_071319/index.html