China's primary school students to learn how to avoid stock market pitfalls
Ministry of education will work with country's securities regulator to 'increase financial literacy' among China's youth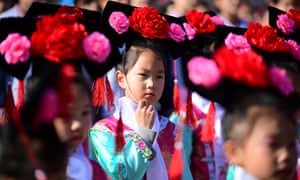 Chinese primary school textbooks may soon include definitions for terms like "price-to-earnings ratio" or "buy and hold" as the country embarks on a campaign to improve investor awareness.
China's ministry of education and the country's securities regulator said they would be working together to "increase financial literacy" among China's youth, according to state news agency Xinhua. Officials said the campaign to improve understanding of the country's securities and futures markets would begin with textbooks for primary and middle schools.
For years, authorities have been trying to improve financial literacy as retirees or less savvy investors have lost their savings to risky schemes or fraud.
Against the backdrop of a slowing China's economy, maintaining citizens' savings is even more critical. Over the last year, thousands of Chinese have lost money in peer-to-peer lending schemes gone wrong and other online scams. At least one person, a woman in Zhejiang province, reportedly committed suicide after losing about $40,000.
Source: China's primary school students to learn how to avoid stock market pitfalls | World news | The Guardian