Coronavirus Victoria: Families in limbo over suspension of school entry exams
Thousands of high-achieving year 8 students still have no idea whether they will be accepted into Victoria's select-entry schools.
Melbourne GP Tania Siddiqui's 13-year-old daughter Diya has done all she can to enter one of Victoria's low-cost, select-entry high schools.
She's done weekend classes and practice exams to prepare for a three-hour entrance exam which covers verbal reasoning, numerical reasoning, persuasive or creative writing, reading comprehension and mathematics.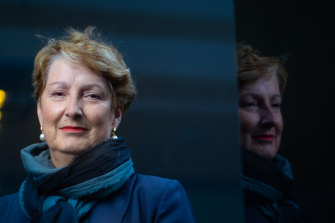 The entrance exam was to be held at the Melbourne Showgrounds to accommodate growing demand. But it has been delayed twice – first in June and again this month – due to COVID-19 restrictions on large gatherings.
No new date has been set, leaving about 3500 applicants and their families in limbo.
Students would normally know by now whether they have been accepted to Mac Robertson Girls' High School, Melbourne High School, Nossal High School or Suzanne Cory High School.
And parents and guardians would know whether to re-enrol their child for next year and pay term one fees.
The main dos and dont's as Melbourne struggles toward the end of COVID lockdown. And remember this is all dependent on the case numbers being right…
"We don't know what's going to happen next year," said Dr Siddiqui. "As a parent we don't know, should we pay the fee for next year for the private school or should we wait and see?"
The Department of Education, which runs the centralised selection process, said it would "provide applicants, their families and schools with further information on an alternative date shortly with as much advance notice as possible."
"We know many students are anticipating this exam," a spokesman said.
Source: Coronavirus Victoria: Families in limbo over suspension of school entry exams