Editing And Proofreading – What's The Difference?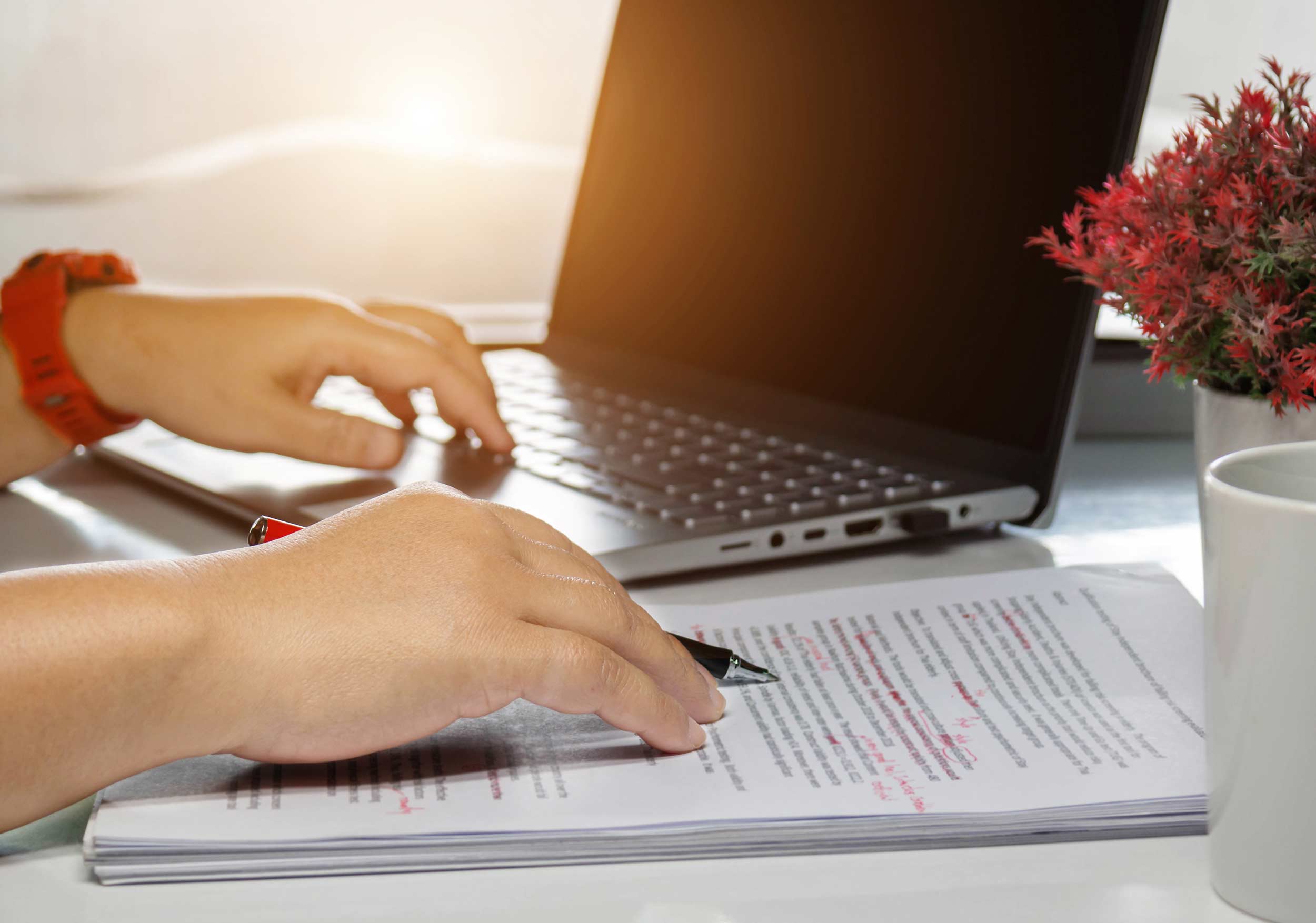 If you're a professional editor (be it freelance or company-employed), you've probably heard this age-old question many times by now. A lot of people might confuse those terms, especially if it's their first time using editing services. The differences between those processes might be hard to explain, mainly because editors are used to the trade jargon which can be really difficult to follow by a newcomer. That's why we've stitched together this comprehensive guide that outlines the main differences between proofreading and editing.
Editing – What is it, and what are its goals?
Editing is an in-depth dive into the text's structure – the editor takes a proactive approach, making appropriate suggestions and changes to the language structures, that aims at improving the overall quality of writing. After the editing service, the text's language will be sharp, its expressions clear, and its readability enhanced. Editing process is a somewhat insurance that your text's language will become more natural, even if the first draft/manuscript was very inconsistent in that matter.
The goals of editing are:
Improving the overall writing quality
Removing the language inconsistencies and errors
Enhancing the language-use
Clearing the text's expression
Maximizing the text's impact.
alt="Proofreading A Printed Document"
What is proofreading, and what's it good for?
Proofreading can be summed up in four words – perfecting already good content. Proofreading process isn't as ambitious (and costly) as editing and instead focuses on surface errors in writing, e.g., punctuation, spelling, grammatical and other, it would seem, smaller language mistakes. For example, if you want to make sure your academic text is free of punctuation errors and its grammar is impeccable, proofreading service is the final step you should take before submitting it. A document checked by a professional proofreader (especially if it was edited earlier by an equally good editor) will be far superior to that checked by a random family member (which is surprisingly common practice even among world-famous authors). Therefore, any written word meant for publishing (be it a science article, research paper, thesis, or a fiction book) should be proofread before the author releases it to its intended audience.
Proofreading ensures:
Consistent formatting and language
Grammar, spelling and typing mistakes-free content
Publication-ready texts
Polished writing style
The clearest possible delivery of a text's message.
Which service should you choose – Editing or proofreading?
Proofreading and editing are two separate services, meant for different stages of a text's review. So the choice depends on what exactly your text needs at a given moment – the first step would be to identify its current stage.
Ideally, any written word should be submitted to both processes – editing will clear the way to improving writing quality, while proofreading will make sure your creation is ready to reach a bigger audience. In reality most authors simply can't afford both services and are somewhat forced to pick only one of them.
So how to decide? It's easier than you think – simply ask yourself this question: "Am I satisfied with the quality of my writing?". If you pick yes, then your creation just needs to be proofread. On the other hand, if you feel there's even slight scope to improve your writing (be it expression, language use or adherence to specific formal writing conventions), professional edit is what you'll need.
Practical applications of editing/proofreading – Examples
If you still have problems deciding, which of these two is right for you, here are some examples of their beneficial usage. Just remember there aren't any hard rules dictating what will work best in given scenarios.
Editing would be essential for:
English as a Second Language (ESL) authors – This really applies to any second language. Even the most proficient speakers (including natives!) can easily fall into traps set by the contradictions and nuances of formal writing (found in more than just English language), which can really hurt any academic and business related texts.
Book authors – The industry is very competitive, thus book authors (especially new ones) shouldn't reject any chances to get a strong foothold, which professional edits can provide.
Editing may benefit:
Native speakers writing academic publications – Editing services ensure that all your points (that you spent a lot of time formulating) are expressed in a clear way, adherent to academic conventions.
Businesses – Some high-profile documents should be prepared with due diligence. A professional edit will signify professionalism and competence, which are crucial in building business identity.
Proofreading works best for:
Academics and students that are confident in their writing skills and have already self-edited their texts to a publication-ready state.
Book authors that already received editing services.
Businesses that want to make sure their documents are kept mistake-free.
What about translated work?
To be extra sure your work gets the best treatment and its message is conveyed properly, you might consider writing it in your native language and using professional translation services to get it into the target language – some translators and translation agencies, like TEXTOLOGY, even offer editing at the same time.