GAB Backed Up Trump's Twitter Account Before It Was Deleted – Is Reposting It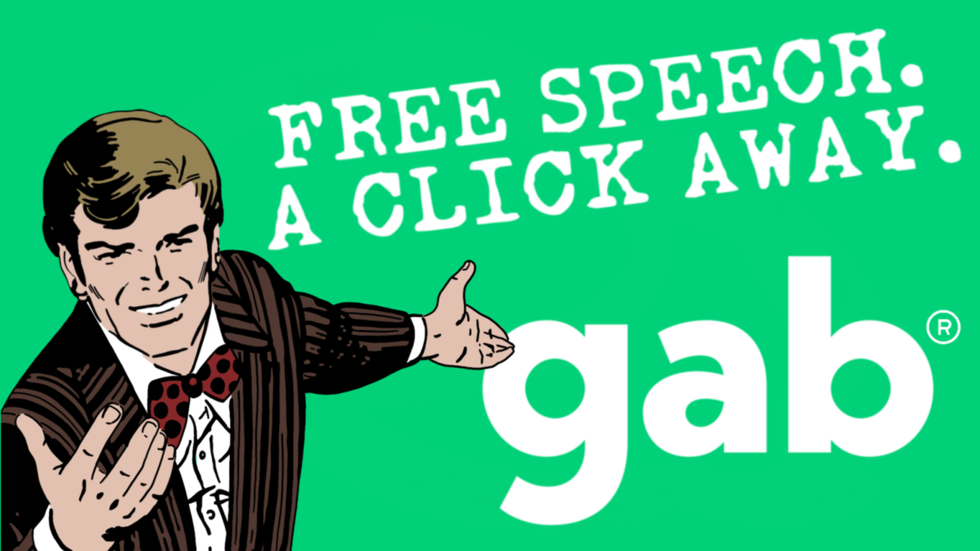 "GAB Backed Up Trump's Twitter Account Before It Was Deleted – Is Reposting It"
From Donna Garner
1.13.21
GAB's CEO, Andrew Torba, was able to back up Pres. Trump's Twitter account (@RealDonaldTrump) before it was deleted and is in the process of reposting his messages from the past.
Now the public can go back and read Trump's tweets to see for themselves that he has done none of the things the impeachers have accused him of doing. He has never encouraged illegal activities and violence; never incited insurrection; never imperiled a coequal branch of government; never been a threat to national security; never betrayed his trust as President; and never injured the people of the United States.
Trump could not have incited the Capitol breach because he was still speaking at the rally when the breach began! Please see the links at the bottom of this page which detail the facts.
Torba has accomplished the amazing by saving Twitter messages from the past and by giving Trump a great place to post. Torba did all of this right in the midst of the traffic on GAB.com increasing 753%.
The CEO has also been in a pitched battle with Big Tech that is trying to destroy his excellent network. Remember that Torba built his network from the ground up and is not tied to nor dependent upon any of Big Tech's subsidiaries.
Because of the huge amount of traffic on GAB.com, new servers are being added as quickly as possible; and soon the website should be able to carry the increased traffic without any slow-downs nor gaps in service.
Let's all be patient as we wait for this site to function efficiently, knowing that GAB.com will be a place where all can practice their First Amendment rights without censorship from Big Tech. We will also have an effective way to stay connected to Trump as we stand together with him.
****Here is Pres. Trump's new RealDonaldTrump account: https://gab.com/realdonaldtrump
================================
1.9.21 – "GAB.com – CEO Andrew Torba, Christian, Husband, Father, Patriot" — By Donna Garner – Edviews.org — https://www.educationviews.org/gab-com-ceo-andrew-torba-christian-husband-father-patriot/
==================
1.11.21 — "Incitement Timeline Debunked As Ex-Capitol Police Chief Says Pelosi, McConnell's Sergeants-At-Arms Refused Security Measures" – by Raheem Kassam – National Pulse — https://www.educationviews.org/incitement-timeline-debunked-as-ex-capitol-police-chief-says-pelosi-mcconnells-sergeants-at-arms-refused-security-measures/
====================
1.11.21 – "What I Saw at the Save America Rally in Wash. D. C. on Jan. 6, 2021" — By Jenni White – The Federalist — https://www.educationviews.org/what-i-saw-at-the-save-america-rally-in-wash-d-c-on-jan-6-2021/
==================
1.10.21 – "Agent Provocateur Tactics Seen at Jan 6 U. S. Capitol Protest" – Interview with Michael Yon – Crossroads — https://www.youtube.com/watch?v=4bIeKj7fZ8U&feature=youtu.be