The Global Search for Education: Just Imagine – Close it Summit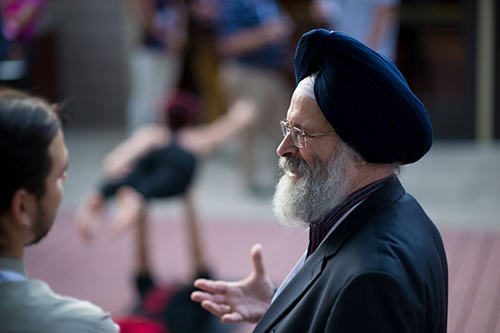 "As global engagement inevitably continues to increase, schools of the future will be leaders in reaching across borders and oceans through these technologies to focus on sharing knowledge and advancing ideas while promoting diplomacy, respect, and cooperation." — Parminder Jassal
Just Imagine being in a room at the The Close It Summit (the summit that brings together the best ideas from across the country to focus on new employment pathways based on skills and competencies) with Parminder Jassal (CEO and Founder of the ACT Foundation), Aaron Skonnard (President/CEO of Pluralsight), Stan Lockhart (Member, Utah State Board of Education), Ryan Craig (Managing Director of University Ventures), Manoj Govindan (Technology Discovery and Business Development Executive at Wells Fargo) and Jamai Blivin (Founder/CEO of Innovate + Educate).
Would you talk about Donald Trump?
Or would you ask them to Imagine the School of the Future?
You know me….
"Transforming our world: the 2030 Agenda for Sustainable Development" has set a plan of action in 5 areas: People, Planet, Prosperity, Peace and Partnership. How will schools of the future prepare students for their world? It is my great pleasure to share the perspectives of these amazing voices in The Global Search for Education today…
How will the school of the future be more environmentally conscious?
Parminder Jassal: Schools of the future will lead the nation in teaching the value of ecological and environmental protection as part of a new Learning Economy. They will also lead by example. I see a future where almost all school buildings install or adopt solar and other renewable technologies, energy efficient equipment, and neighborhood area networks. The technology/cost barriers are rapidly falling to the point we've just seen the third U.S. City, Aspen, Colorado, achieve 100% renewable energy usage, with more cities on the horizon.
Manoj Govindan: Schools would be modular in scope and size. Turning the concept of communities in/around schools on its head, schools will morph into clusters of communities uniquely weaving into local elements while reducing its carbon foot print with smaller buildings, lesser commute to schools for the community and curriculum that encourages mixing farming, nurturing, culinary, re-cycling, etc., with digital and more advanced learning.
Jamai Blivin: The school may change because the learner is changing. That learner is environmentally conscious, recycles, saves water, and doesn't understand how we don't protect the earth.
"We are about to see a major shift in academic credentialing, which will upend the traditional ways that people prove their value. By combining curated content, skill assessments and instant access to online mentors, web-based learning platforms will become the global schools of our future." — Aaron Skonnard
How will the school of the future be more globally inclusive?
Stan Lockhart: Technology, the internet and digital learning has allowed our young people to become much more aware of the world around them. Why can't we have young people in America collaborate with students in other countries to solve problems?
Jamai: Learning has already become more global. The skills gap is a global issue, and the degree has left out many poverty low-income learners across the globe. The school of the future will allow anytime access to learning, and will be on a handheld device (cell phone). That includes hundreds of millions more learners.
Parminder: The way the Internet is changing worldwide cultural concepts about the self and others is already stimulating greater global engagement, in positive and, sometimes, negative ways. As global engagement inevitably continues to increase, schools of the future will be leaders in reaching across borders and oceans through these technologies to focus on sharing knowledge and advancing ideas while promoting diplomacy, respect, and cooperation. What we know from experience is that the more we learn the stories of real people in other cultures, the more we respect one another and recognize our common joys and struggles.
Aaron Skonnard: The global economy has transitioned into a mobile workforce, enabling business to be conducted no matter the location or the device being used. Why isn't education conducted in the same way? Online education providers are already developing custom courses, enabling individuals to learn specific skill sets needed to succeed in the workplace. To complement this evolution in what content is available and how it is delivered to users, we are about to see a major shift in academic credentialing, which will upend the traditional ways that people prove their value. By combining curated content, skill assessments and instant access to online mentors, web-based learning platforms will become the global schools of our future.
How will technology be integrated into the curriculum and how will the school handle the integration of continual advancements in technology?
Stan: Technology costs must be embedded into the normal yearly operations of a school. A three-year refresh is adequate to stay current with today's continual advancements in technology. That may change in the future. Most importantly, we need to offer teachers the professional development necessary to embed technology usage into their daily lesson plans. There is plenty of on-line curriculum material. Now teachers need the confidence to use it in the classroom and bring subject matter to life for each student.
Manoj: Technology will enable incubation of learning methods in schools, the community and at home. Lea(r)n Trials ® will be a platform of testing efficacy of tools in the classroom (much like drugs in clinical trials).
Parminder: Technology adoption is increasingly user driven, and schools that learn to integrate the technologies students are already using will fare better, in both pedagogy and expense, than those that try a proprietary system. What we are seeing in EdTech, in both system design and user interest, is the integration of game theory, social media, and competency-based solutions on smartphones, tablets, and other portable devices used and understood by most younger students and high-school working learners, even in low-income areas. More than 3,000 schools around the world already use the game Minecraft to teach a variety of subjects from math to history to engineering.
Ryan Craig: Smartphones have become the global gateway to all things digital: 2.6 billion people currently have smartphones; in five years, the number is expected to be 6.1 billion, or 70 percent of the world's population. Education will have to adjust to the smaller screen, and it will do so through apps. Gamification will transform education by making it nearly as addictive as slot machines. In slots and videogames, goals are clear and feedback is immediate. Focus is the result of interactivity and competition. Successful next-generation online learning models will employ rewards and recognition to propel students onto the next unit without regard to their ability to stay focused on the long-term goal of earning a degree.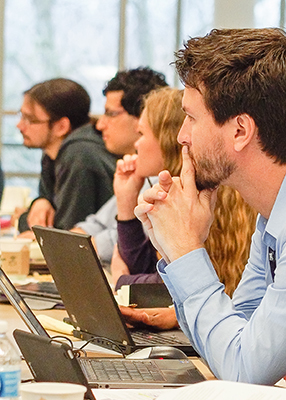 "Focus on how each child learns best. Then customize the learning experience to fit the child instead of trying to fit the child into the model." — Stan Lockhart
What will be left of traditional craft work and writing?
Stan: Writing is still essential. Cursive not so much. Diagraming sentences maybe not as much. But there is still a need and will continue to be a need for writing skills. Students need to display the ability to communicate messages more concisely.
Jamai: The craft of trades has been hurt by high stakes testing in the U.S. specifically. Craftwork and trades is vital to the economy, both in the U.S. and globally. In addition, people find value in making things…..it goes back into the earliest days of human life. We must turn back to recognizing the traditional trades.
Parminder: Conventional wisdom suggests writing and other traditional "craft" work will be marginalized in the new technology-driven curricula, but this wisdom is incorrect. Writing, in particular, will expand in value and practice as the need to communicate via text and video will require new competencies in writing, argument, and production of new and creative ideas. The ability for students to print and manufacture their own designs using 3D printing technology opens up whole new worlds of hands-on learning opportunities that have never existed before. Craft work and writing will not go away, but they will change to meet the needs of these new technologies.
Given the efficiency of the Internet and home learning, how much time will students be needed in school?
Stan: The charter school movement has shown that a variety of learning opportunities can be provided and parents can choose the one best for their child. I like blended models the best, but some may like the traditional teacher in the classroom model, while others may like a complete on-line model. There are all sorts of blended models in between. Choice to find what is the best environment for each student is what matters.
Manoj: Integrated Learning minimizes need for segregated times in the classroom. The concept of Bring Your Own Learning ® will become popular and prevalent.
Jamai: Not long ago I drove by a school in a rural part of NM with my 9 year old and said, make sure you look at that. It won't be like this forever. Schools are not meeting the needs of many learners anymore, due to structure, teaching requirement, curricular constraints, and high stakes testing knocking out many great students. Learning will become more "on the job" over time, and grades/skills will become more important as we continue to move into a global economy with no constraints.
Parminder: School is more than a place of learning competencies or taking classes. It is also a social community of peers practicing public discourse and modeling civic behavior. We must stop thinking of learning as a thing that occurs in a specific place and time, like a school building or a home. In the emerging Learning Economy, learning is the currency for success, and it occurs in every sphere, including home, school, and the workplace throughout our lives. Yes, learning will increasingly take place on the Internet, at home, and on the job through work-and-learn programs, and those activities will supplement the learning that takes place in schools rather than replace it.
Ryan: With the introduction of technology, competency-based learning can become ubiquitous. This will allow class time to be tailored on the basis of individual student need. In a competency-based environment, transfer credits become an anachronism and failure becomes a relic. The 41 percent of students who currently start but don't complete degree programs within six years will still receive value from the competencies they can show to prospective employers. Equally important, competency-based learning reduces the cost of delivery by half over standard online delivery.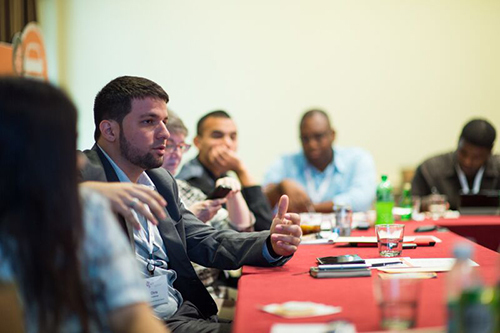 "We must continue to have face to face contact, with human interaction, friendships and support. This is critical in building into the infrastructure. So, integrating communication skills and mentors/facilitators that work with the learner will always be a critical piece." — Jamai Blivin
Will technology advancement lead to further personalization of education to individual students or will it also increase the techno-bureaucratic need for standardization?
Stan: One of the great blessings of technology is the personalization of learning. In the end, teaching and learning is a one-on-one experience. A sender and a receiver. We need to focus on the interaction between the teacher and the learner. Only then will we maximize the learning potential of each student.
Ryan: In an instructor-led classroom, the instructor is capable of delivering only a single stream of instruction. Adaptive learning makes the single stream obsolete. When instruction is delivered online, there's no reason every student shouldn't have an individualized stream that progresses at the optimal rate and in its own order. Combining adaptive learning with competency-based learning will allow students to progress at their own pace.
Manoj: Anthropology, rather than technology, will lead to further personalization and flipping the class-room. Standardization will be applied to methodologies to learn how to learn.
Jamai: The future will have students learning through integrated/hybrid approaches. The learner will need coaches, but they may be virtual as well. All of this is the future, but there is still a lot left to provide the infrastructure for this to scale, both in the U.S. and globally. Finally, industry has to recognize these learning patterns/techniques. If they continue to require a four year degree from learners, it will only create a larger skill gap both in the U.S. and globally.
Parminder: Learning is moving increasingly toward user-driven, integrated, and personalized pedagogies. Technologies will learn from user interaction, adjust to address individual weaknesses, and customize around users' experiences to help them achieve specific competencies, and this will fundamentally alter how learning takes place. I think we'll see greater migration toward competencies rather than standards over the coming decade. This allows for both individualized learning practices in pursuit of those competencies AND a more efficient and accurate method of assessment since competencies are easier to measure in an apples-to-apples comparison among students and schools.
Aaron: No matter how exciting the new technology, the tool itself must always be secondary to the goal that the student, teacher, or administrator is trying to achieve or the problem they are trying to solve. As Michael B. Horn and Heather Staker point out in their book Blended: Using Disruptive Innovation to Improve Schools, the most successful designers of education technology will keep the end in mind, rather than pushing tech innovations for technology's own sake.
Will we teach students specific "subjects" in traditional classrooms like we have today or will classes be more about integrated/hybrid learning?
Stan: There will be many models. However, I am in favor of ditching the amount of testing we do in favor of more inquiry based and problem based models of learning. There are many models and some may have traditional classrooms while others will have integrated/hybrid learning. Focus on how each child learns best. Then customize the learning experience to fit the child instead of trying to fit the child into the model.
Manoj: Learning models will embrace the concept of Return on Education (RoE). Integrated Learning will be the norm: curriculum includes technology/digital, music/(performing and medium) art, farming, writing, maker-space/Fab Labs, etc.
Parminder: I see subject based teaching moving toward competencies, with the traditional classroom structure based on time/age evolving in favor of learning communities of students across a spectrum of ages with some students serving as mentors and learning coaches. Those students who serve as mentors will both help younger students achieve competencies and cement their own knowledge and skills in those competencies.
Faced with increasing time spent on digital devices, how can we teach more practical skills, including coping with stress levels and interpersonal conflict?
Parminder: This is one the many values of physical schools and social engagement practices. Digital devices are increasingly important as learning tools, but discipline is necessary for constructive social engagement and discourse in the civic sphere. Coping with stress and interpersonal conflict are the kinds of personal competencies working learners must master if they hope to achieve education and workplace success. I think one of the most important things all people can learn from digital technology is when to put it down.
Jamai: We must continue to have face to face contact, with human interaction, friendships and support. This is critical in building into the infrastructure. So, integrating communication skills and mentors/facilitators that work with the learner will always be a critical piece. I go back to my grandfather's life, who grew up in a small town in Southwest Arkansas. He never finished 5th grade, as he had to work on the farm to support his family. He was a smart man, and learned to read and do math before he had to leave school. The rest was learned through his work, his bosses, and his ability to learn through doing and through experience. We have to get that back….
The Close It Summit features 50 companies with technologies that are advancing the work of hiring, training and talent development, with a focus on getting skills, credentials and competencies for the high demand jobs across the U.S.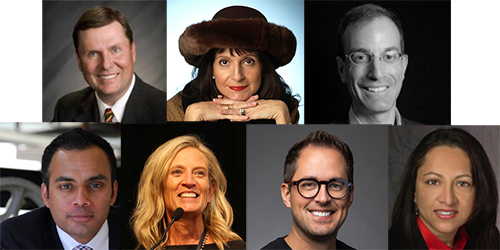 Top Row l to r: Stan Lockhart – C. M. Rubin – Ryan Craig
Bottom Row l to r: Manoj Govindan – Jamai Blivin – Aaron Skonnard –
Parminder Jassal
(Photo 1 courtesy of ACT Foundation. Photos 2, 3 4, courtesy of Pluralsight)
Join me and globally renowned thought leaders including Sir Michael Barber (UK), Dr. Michael Block (U.S.), Dr. Leon Botstein (U.S.), Professor Clay Christensen (U.S.), Dr. Linda Darling-Hammond (U.S.), Dr. MadhavChavan (India), Professor Michael Fullan (Canada), Professor Howard Gardner (U.S.), Professor Andy Hargreaves (U.S.), Professor Yvonne Hellman (The Netherlands), Professor Kristin Helstad (Norway), Jean Hendrickson (U.S.), Professor Rose Hipkins (New Zealand), Professor Cornelia Hoogland (Canada), Honourable Jeff Johnson (Canada), Mme. Chantal Kaufmann (Belgium), Dr. EijaKauppinen (Finland), State Secretary TapioKosunen (Finland), Professor Dominique Lafontaine (Belgium), Professor Hugh Lauder (UK), Lord Ken Macdonald (UK), Professor Geoff Masters (Australia), Professor Barry McGaw (Australia), Shiv Nadar (India), Professor R. Natarajan (India), Dr. Pak Tee Ng (Singapore), Dr. Denise Pope (US), Sridhar Rajagopalan (India), Dr. Diane Ravitch (U.S.), Richard Wilson Riley (U.S.), Sir Ken Robinson (UK), Professor Pasi Sahlberg (Finland), Professor Manabu Sato (Japan), Andreas Schleicher (PISA, OECD), Dr. Anthony Seldon (UK), Dr. David Shaffer (U.S.), Dr. Kirsten Sivesind (Norway), Chancellor Stephen Spahn (U.S.), Yves Theze (LyceeFrancais U.S.), Professor Charles Ungerleider (Canada), Professor Tony Wagner (U.S.), Sir David Watson (UK), Professor Dylan Wiliam (UK), Dr. Mark Wormald (UK), Professor Theo Wubbels (The Netherlands), Professor Michael Young (UK), and Professor Minxuan Zhang (China) as they explore the big picture education questions that all nations face today.
The Global Search for Education Community Page
C. M. Rubin is the author of two widely read online series for which she received a 2011 Upton Sinclair award, "The Global Search for Education" and "How Will We Read?" She is also the author of three bestselling books, including The Real Alice in Wonderland, is the publisher of CMRubinWorld, and is a Disruptor Foundation Fellow.
Follow C. M. Rubin on Twitter: www.twitter.com/@cmrubinworld