Good luck to schools teaching sex and relationship education – I'm still learning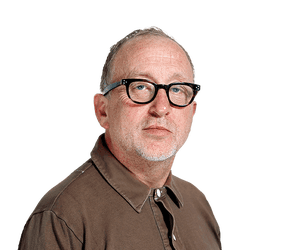 Tim Lott – After looking at a few SRE course questions, I am convinced relationships can only be improvised and survived – not taught
Following the government announcement that there is to be a radical overhaul of sex and relationship education (SRE) in schools – largely to take into account new online developments – I thought I would take the trouble to see what SRE currently involves. (I know I should know this already, which is one of the reasons I need a bit of RE myself.).
Official guidance on the subject seems to mainly cover sex, contraception, drugs and "recognising abuse" as well as bromides such as "the value of respect, love and care" and "the nature and importance of marriage for family life". Such teaching of the subject is welcome and well-intentioned, but I do wonder about how you teach relationships. I've been trying to learn about them my whole life and still haven't got the hang of it.
It's not always just a bull session between teachers and pupils. There is a personal and social education certificate that can be worked towards in some schools. I had a quick look at the assessment criteria and it looks like a breeze. Here are a few of the questions detailed by the Assessment and Qualifications Alliance. My provisional answers appear in italics.
1.1 Communicate three kinds of relationship.
a) Bearable b) Difficult c) Nightmarish.
1.2 Communicate a) two good and b) two bad features that can exist in relationships. Illustrate.
a) Humour – your partner laughing at your jokes (even when they aren't funny). Tolerance – politely ignoring how much fake laughter annoys the crap out of you.
b) Hostility – your partner scraping your dinner into the food wastebin before you've had a chance to eat it. Dishonesty – not letting your partner know that you ate it anyway. Or that it was overdone.
1.3 Communicate how a relationship may change over time.
It gets worse – obvs.
Source: Good luck to schools teaching sex and relationship education – I'm still learning | Life and style | The Guardian