GOP weighs subpoena for former senior Education Department official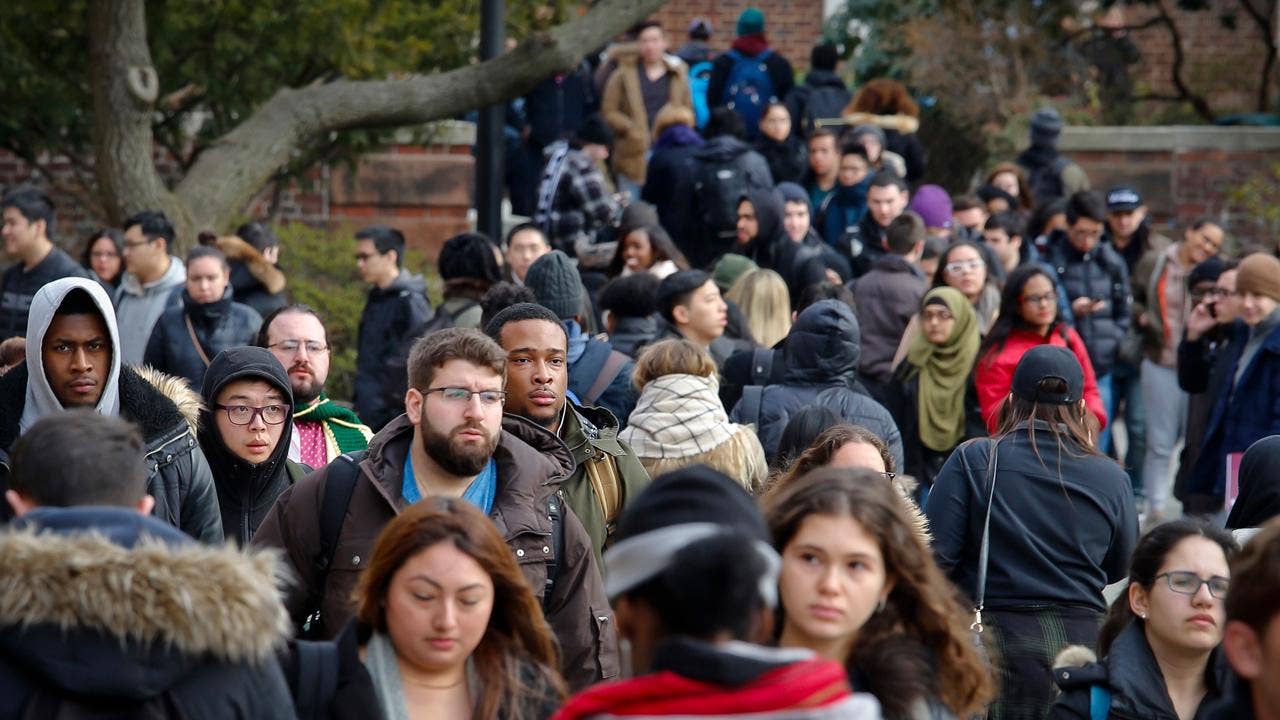 The abrupt resignation James Runcie, the head of the Education Department's student financial aid office, has some Republican lawmakers vowing to take a closer look into allegations that billions of dollars were mismanaged while he was in charge.
"We do not want to issue a subpoena, but he has been asleep at the switch," Rep. Mark Meadows, R-N.C., told Fox News. "He owes the American taxpayers an explanation of how $6 billion was improperly disbursed by his office and he still received a $75,000 performance bonus."
Just hours before he was scheduled to appear before the House Oversight Committee to discuss an audit conducted by the department's inspector general, Runcie announced his resignation, citing differences between "operational leaders" like himself and political appointees.
In a memo obtained by Politico, Runcie told colleagues he could not stay on "given the risk associated with the current environment at the Department."
"The fact of the matter is that Congress requested Mr. Runcie to testify and Mr. Runcie refused to appear," Elizabeth Hill, a spokeswoman for the Department of Education, told Fox News.
Meadows told Fox that Runcie had been reluctant to appear before the committee in the past and that lawmakers had considered a subpoena even before he resigned.
A decision on compelling his testimony will come "within weeks," Meadows said.
Fox News did attempt to reach Mr. Runcie for comment.
Runcie's office has oversight over the $31 billion Pell Grant program and $1.2 trillion in outstanding student loans and is considered to be one of the largest consumer lenders in the country.
Under his management, late payments on student loans spiked and the office has received poor performance reports from the department's inspector general and the Government Accountability Office.
Shortly after Runcie resigned, Education Inspector General Kathleen Tighe testified the department had not been in compliance with federal law aimed at reducing overpayments for three years.
According to the May IG report, the department reported a 3.98 percent error rate for the Direct Loan program, which was more than double its set target error rate. And for the Pell program, the 7.9 percent improper payment rate far exceeded its 1.9 percent target.
Republicans also called out large bonuses Runcie received, including $75,000 in 2015.
According to department figures, that is a 96 percent increase from three years earlier.
Since 2010, Runcie has pocketed $430,000 in bonuses, Meadows said.
After he stepped down, Democrats stepped up to defend Runcie. Sen. Elizabeth Warren, D-Mass., expressed on Facebook her displeasure that "political meddling" by Education Secretary Betsy DeVos would cause Runcie to resign.
"Congress needs to get to the bottom of what's going on here," she added. In the past, Warren has been outspoken about the department's relationship with student loan servicer Sallie Mae despite, which continued despite ongoing allegations of improper activity.
At a 2014 Senate hearing, she pressed Runcie about "reupping" their contract even though they had "demonstrated time and time again that it hasn't followed the rules."
In 2016, Warren wrote the office about $24 million spent on lobbying by the servicer.
Navient spokeswoman Patricia Christel says the company's total lobbying expenditures for 2016 were $2.1 million, not $24 million. She tells Fox News that "an assessment of the facts would make clear that Navient delivers better results than any other servicer."
Warren's office did not respond to Fox News' requests for comment.
In 2014, the Justice Department accused Sallie Mae of illegally overcharging active-duty military members for loans. Navient denied any wrongdoing.
After reviewing its activities, Runcie's office exonerated the student loan servicer, but a 2016 report by DOE's inspector general faulted the office for conducting a "deeply flawed" investigation and for knowingly issuing a press release that was "unsupported and inaccurate."
In responding to his resignation, several Republican lawmakers also referred to outstanding concerns about security issues related to the Internal Revenue Service's data-retrieval tool, which simplifies the process of filling out the Free Application for Federal Student Aid (FAFSA).
"Numerous reports from independent watchdogs point to a disturbing pattern of mismanagement, inefficiency, and poor performance. Most recently, we've been troubled by the lack of accountability in the FAFSA data breach," said Rep. Virginia Foxx, R-N.C., chairwoman of the House Education and Workforce Committee.
The digital retrieval tool was taken offline in March after the system was hacked, exposing the personal information of thousands of taxpayers.
Thieves used the data to file nearly 8,000 fraudulent refunds.
According to Diverse: Issues in Education, the breach may have come to the attention of the IRS in September after a 31-year old private investigator attempted to use the tool to gather information on then-president candidate Donald Trump.
Source: GOP weighs subpoena for former senior Education Department official | Fox News