Hard, Soft or In Between?
Uplifting Leadership: How Organizations, Teams, and Communities Raise Performance – a book review by C. M. Rubin
What happens when you create a productive tension between HARD (persistent, challenging, competitive, data-driven, short-term) and SOFT (creative, collaborative, people centered, organic, long-term)?
A groundbreaking new book, Uplifting Leadership, doesn't just hypothesize that such an uncommon balance can turn failure into success, it offers astonishing global examples from the world of business, sport and education. These cases clearly illustrate that not only was morale boosted by this method, but also productivity, revenues and growth. In a nutshell, Uplifting Leadership shares great ideas for how to improve your performance, your people and yourself.
Authors Andy Hargreaves, Alan Boyle and Alma Harris looked at 20 organizations in 8 countries on 4 continents. Educators, business people and aspiring leaders can learn new approaches from their brilliant insights. I found these four examples to be among the most uplifting in terms of demonstrating what great leadership can achieve:
1. The DREAM of Dogfish Head Craft Brewery (alternative brewing company in Delaware) was to elevate people's sense of taste and redefine the craft of beer brewing. Think: Finnish juniper berries and Antarctic water, the first ever brews created in China and Egypt, a fun, funky, always on the edge of chaos work environment BUT counter balanced with an extremely disciplined attention to product testing and refinement. The end RESULT – Dogfish has experienced some of the most rapid growth in the sector and tastes for beer have broadened throughout the entire market.
2. The BIG vision of Singapore was to "Teach Less and Learn More." Some background: In 1965 Singapore had less than a million people. Under Prime Minister Lee Kwan Yew, within little more than a generation it led the world on most measures of education achievement and now has a population of around 6 million and one of the highest GDP's per capita in the world. The government sought more innovation, so in the 1990's announced its "Teach Less, Learn More" policy; the concept is to end a "life of tests" and emphasize a "test of life." Hence, there is only one test given to students before the age of 16 in Singapore. It is this policy that has led Singapore to becoming and remaining a leader in the Global Educational Reform Movement.
3. The BIG challenge for Cricket Australia ten years ago was to come up with a solution to respond to a crisis involving poor performance and deficient player professionalism. Cricket Australia adopted the "co-opetition" model (partnering with your competitors and counter-intuitively applying it to the win-lose world of professional sport), which allowed it to collaborate with rivals such as India (e.g. invested in community development in India to improve the competitiveness of its rival). These strategies have allowed Cricket Australia to attract more viewers, raise the sport's profile, double revenues and gain greater market share.
4. From F to A, or how did Hackney, a London school district, go from being London's worst school district in 2002 to its best performer in 2012? It did this by disrupting established practice and conventional wisdom for how to turn a school around (i.e. top-down, temporary intervention teams, replace insiders with outsiders, etc.) using a "laterally driven model": allow strong schools to help weak schools; leaders and teachers to learn from each other and become leaders in turn, creating a successful chain reaction.
Perhaps my favorite lesson from Uplifting Leadership is this: "When you uplift people you take them to the warmth and comfort and satisfaction of the place they want to be." – Andy Hargreaves (with apologies for some minor edits by C. M. Rubin).
For more information on Uplifting Leadership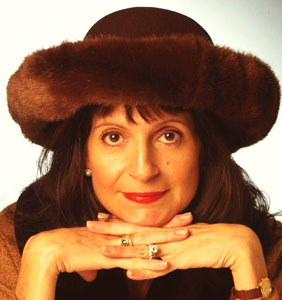 C. M. Rubin
(Photo from
Uplifting Leadership
book cover is courtesy of iStock/cloudnumber9)
C. M. Rubin is the author of two widely read online series for which she received a 2011 Upton Sinclair award, "The Global Search for Education" and "How Will We Read?" She is also the author of three bestselling books, including The Real Alice in Wonderland, is the publisher of CMRubinWorld, and is a Disruptor Foundation Fellow.
Follow C. M. Rubin on Twitter: www.twitter.com/@cmrubinworld