Here's a list of educational sites to keep your children's minds sharp
Your kids can take a drawing lesson from children's author Mo Willems.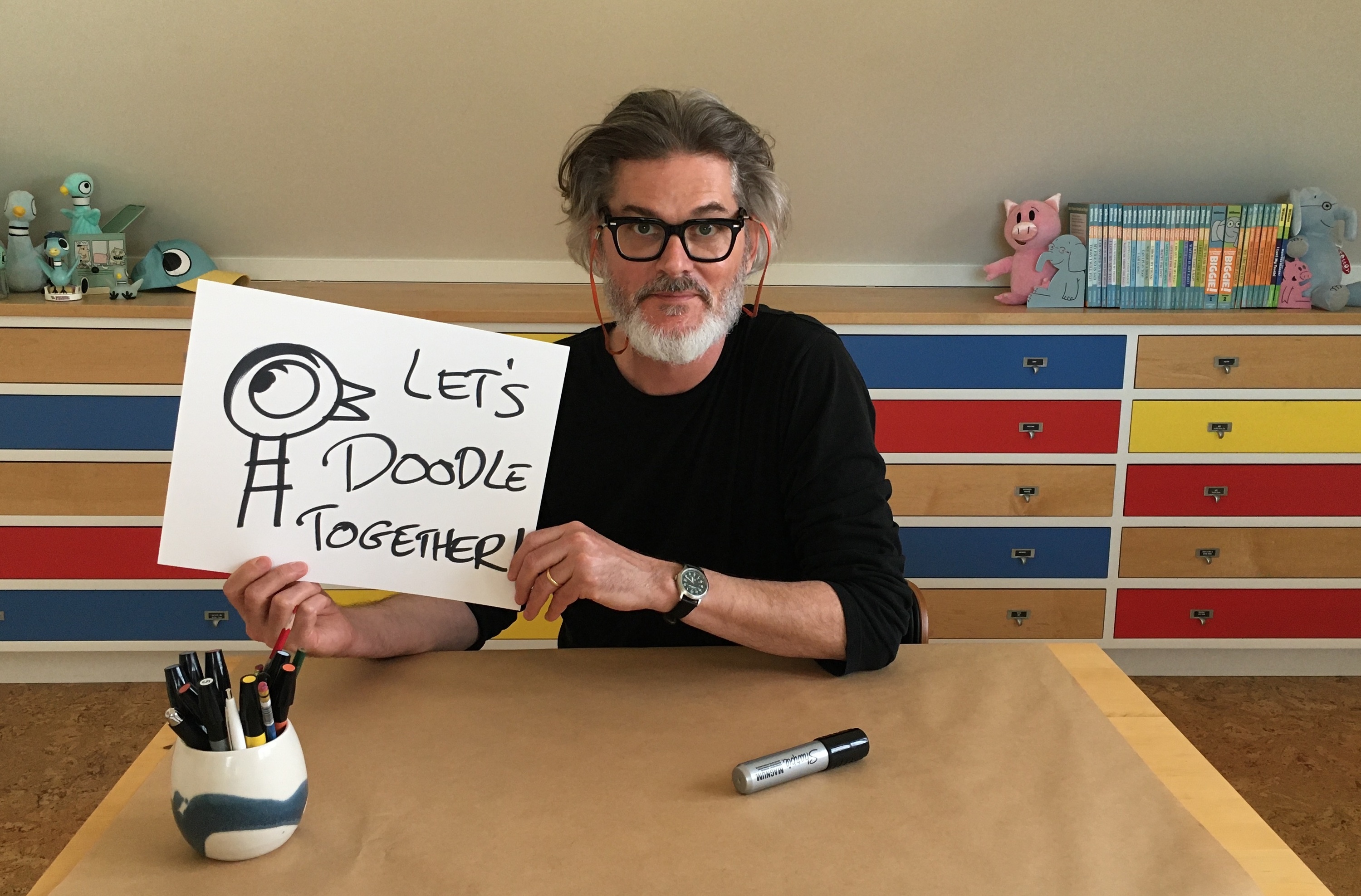 As families across the country adjust to homeschooling their children during the coronavirus pandemic, education professionals are releasing lists of websites that can help, and celebrities are engaging children online with reading and drawing sessions.
Your kids can listen to books read by celebrities such as Reese Witherspoon, Jimmy Fallon, and Jennifer Garner as part of #SaveWithStories, a program to encourage donations to Save the Children and No Kid Hungry during the pandemic. Kids can also read and draw with some of their favorite authors and illustrators. Mo Willems, author of "Don't Let the Pigeon Drive the Bus," is hosting Lunch Doodles with Mo Willems weekdays at 1 p.m., and Scott Magoon, author of "The Boy Who Cried Bigfoot!" is hosting a  weekly read-and-draw along for kids.
Local cultural institutions such as the Boston Children's Museum and Zoo New England offer free online learning resources for families. The Boston Children's Museum's Beyond the Chalkboard is full of hundreds of activities in the categories of science, literacy, art, math, and more. The museum's STEM Sprouts Teaching Guide offers science, technology, engineering, and math activities for preschoolers, and its 100 Ways to Play is full of activity ideas for families. Animal-loving kids will find arts and crafts and other activities at Zoo New England's Kids Corner.
Parents looking for still more ways to keep their children's minds sharp can turn to The Learning Network, a free resource from The New York Times where students can practice reading, writing, and thinking using the newspaper's journalism.
The Department of Elementary and Secondary Education has released the following list of free educational websites for parents, which covers everything from reading and math to yoga and virtual musical instruments:
More than 300,000 printable worksheets for toddlers to teens: 123homeschool4me.com/home-school-free-printables
Daily recommendations of websites to help kids learn: clickschooling.com
Learning materials for pre-K to Grade 8: abetterwaytohomeschool.com/learning-at-home-everything-you-need-in-one-place.html
More than 30,000 learning materials for pre-K to Grade 12: pbslearningmedia.org
Learning materials for grades K-3: pebblego.com/free-pebblego-capstone-interactive-access-school-closures
Learning materials for pre-K to Grade 8: allinonehomeschool.com
Learning materials pre-K to high school: curriki.org
Learning materials for high school: allinonehighschool.com
Preschool materials: preschoolinspirations.com
For help finding and fixing learning gaps: mobymax.com
Educational videos: coolkidfacts.com
Flash cards, coloring pages, worksheets: supersimple.com
Flash cards: brainscape.com
More than 7,000 videos in 13 subject areas: hippocampus.org
Learning materials for all subjects: ducksters.com
Videos, lessons for all subjects: carmensandiego.com/resources
Videos for grades 3-12: projectexplorer.org
Videos for all subjects: izzit.org/index.php
Coloring pages: thecolor.com
Voice-based learning: bamboolearning.com/resources
Movement and mindfulness: gonoodle.com
Online education program: khanacademy.org
Online homeschool platform for pre-K to 12: discoveryk12.com/dk12
At-home projects for kids ages 2 and up: kiwico.com/kids-at-home
Daily projects to keep kids reading, thinking: classroommagazines.scholastic.com/support/learnathome.html
Daily activities kids can do on their own: superchargedschool.com
Educational materials for kids ages 4-8: fluencyandfitness.com/register/school-closures
Printables for kids up to age 6: littlesparkcompany.com/printables-library
Printables for students in pre-K to Grade 2: teacherspayteachers.com/Store/Literacy-With-The-Littles/Price-Range/Free
Learning materials for high-performing students: artofproblemsolving.com/alcumus
Learning games: crazygames.com
Crafts, projects, and recipes: funology.com
For students to practice a variety of topics: quizlet.com
Critical thinking for grades K-6: marketplace.mythinkscape.com/store/redtkids
Games for all subjects pre-K to Grade 5: turtlediary.com
Games for all subjects K-8: funbrain.com
Activities for toddlers: busytoddler.com
Games, recipes, crafts: highlightskids.com
Occupation-centered activities: theottoolbox.com
Three weeks of maker stations: drive.google.com/file/d/1T4CZCt8hJqYLVT5ZVYpR7SgHLWDWaaUO/view
Crafts, activities, mazes: www.allkidsnetwork.com
Crafts, activities, finger plays: preschoolexpress.com
Educational games: breakoutedu.com/funathome
Printable board games, activities: dogonalogbooks.com/printables
continued: Here's a list of educational sites to keep your children's minds sharp | Boston.com