How can we change the way we teach in schools?
By Mark Davis & Natalia Oelsner –
Doing homework, reading books, studying for exams, paying close attention to the teacher. It probably all sounds very familiar, whatever generation you belong to. Although much has changed technology-wise since the dawn of the new millennium, the way young people are taught in schools has remained something of a constant. Isn't it about time the education system was tweaked for the modern age?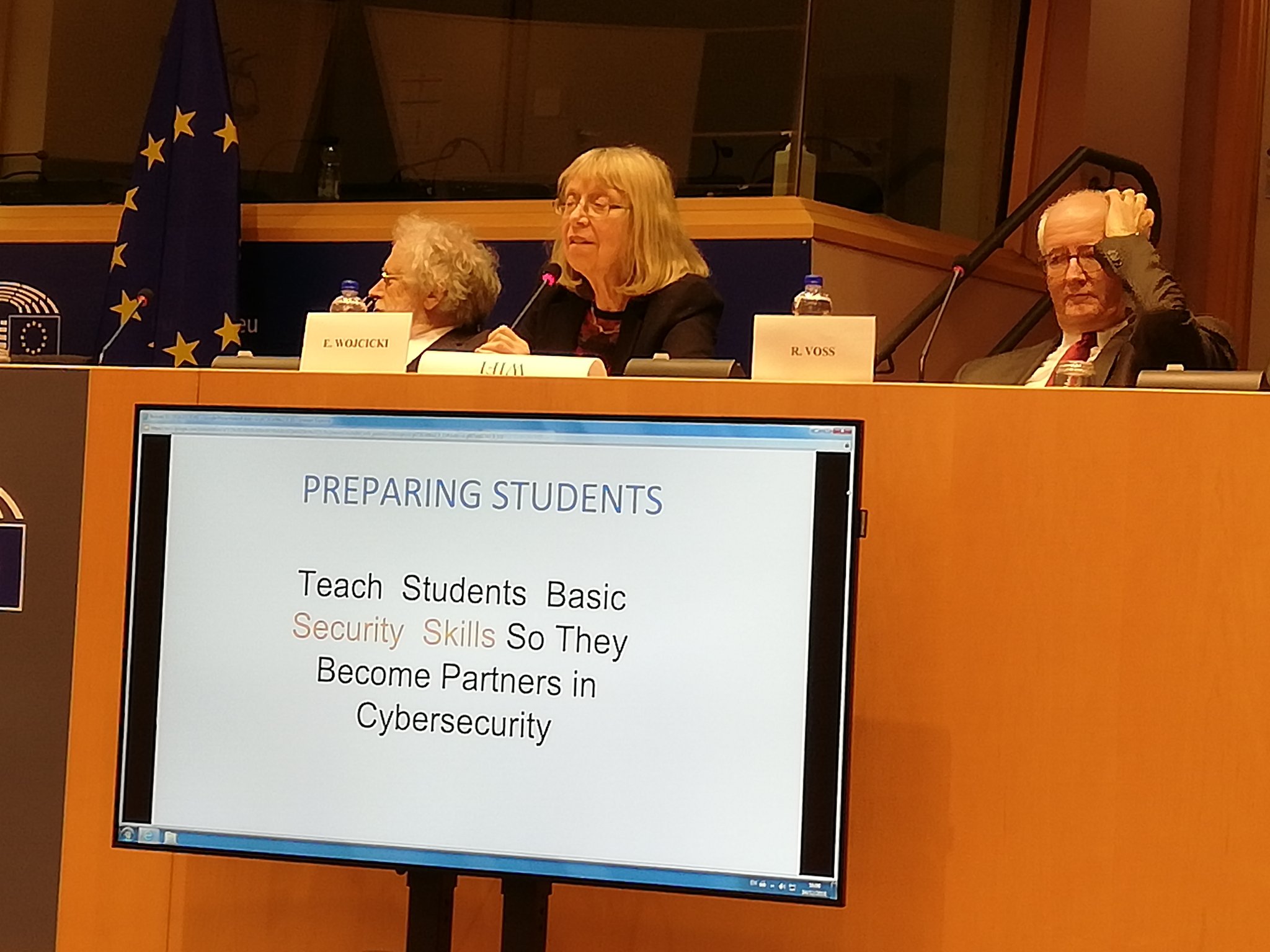 Esther Wojcicki, an educator at Palo Alto High School in California, thinks it is. She was a guest speaker at The Panel for the Future of Science and Technology (STOA), a branch of the European Parliament that organises discussions and forums on emerging and tech-led topics of political relevance (see more below).
If you learnt to swim when you were 10 years old and then you didn't swim for 20 years afterwards, if you fell in the pool you'd still remember how to swim. But if you heard a lecture 20 years ago in which you were told how to swim, the chances of you remembering it are almost 1%."
"The main problem with the status quo is that teachers, parents, administrators, people in the community, they don't realise that everybody learns on their phone. They learn primarily through the computer and on an electronic device," Wojcicki told Euronews.
Hey! Teacher! Leave those kids alone (20% of the time)…!
Wojcicki was at the STOA event in Brussels to promote her proposal for modernising teaching methods, a proposal she refers to as "80/20". She believes it would be beneficial if "students have 20% of their time" to work in collaborative projects, using smartphones, tablets or whatever other technology they have at their disposal.
"80% of the time you can continue to do it the old way because I think it's hard to change. Just change 20% of the time and if that works well for you, move to 30%. And if it's too much to try 20%, try 10%. But try something!", says the educator.
For Wojcicki, teaching methods need to be adapted to the 21st Century.
"What people need to do in order to become creative, collaborative and passionate about something, is to do something they care about. You can't learn what you care about when all you're doing is following directions. Do we really want a whole population that does nothing besides follow directions?
"That's not what we need today. We need innovators, creative thinkers, problem solvers and collaborators. If you don't practice collaborating, how are you supposed to do it?"
Wojcicki is an advocate for giving students, of all ages, what she calls a "moonshot project", one that they can choose themselves and which is supported by the school in terms of material and time allocated for it. "That'll make students excited about going to school. They might want to do it by themselves or they might want to do it with friends. Most kids love doing things with their friends."
Source: How can we change the way we teach in schools? | Euronews