How Poverty Impacts Students' Test Scores, In 4 Graphs
Earlier this month, results from the National Assessment of Educational Progress (NAEP) showed that while national test scores are slightly improving, most fourth- and eighth-graders around the country are not proficient in math and reading, and a sizable portion only have a basic understanding of the core subjects.
But how do these numbers look when you break them down based on social class?
Below we have created graphs comparing how the NAEP results looked for students who are eligible for free and reduced-price lunch based on their families' income versus how they looked for students whose families' are of a higher social strata.
The graphs unsurprisingly indicate that poverty is bad for learning, as students eligible for free and reduced lunch did significantly worse on the tests than their wealthier counterparts. Clearly, if we want to raise our nation's test scores and reach a higher level of global competitiveness, lifting vulnerable learners out of poverty would be one way of doing so.
What do you think of the graphs? Let us know in the comments section.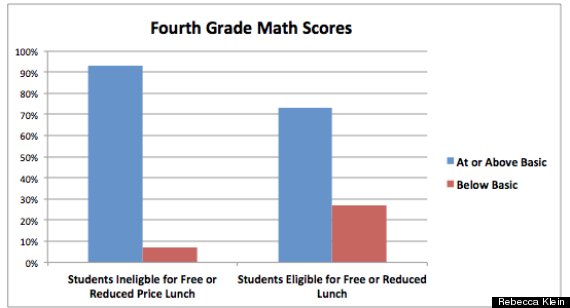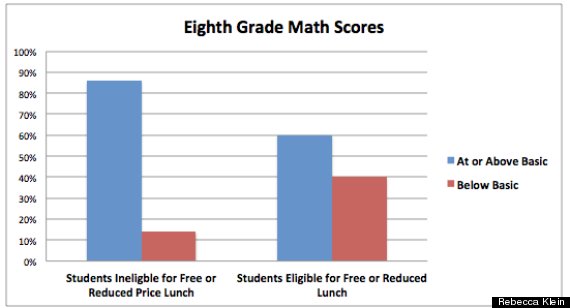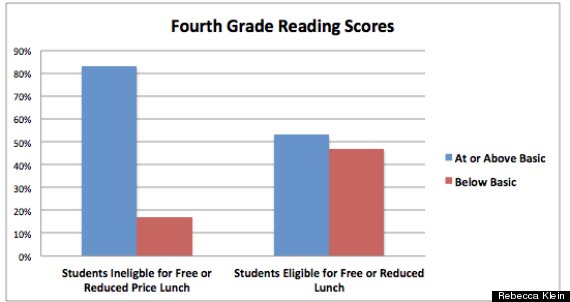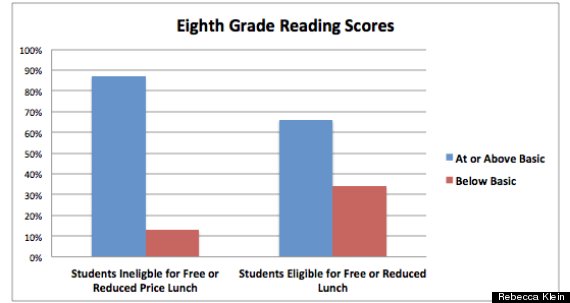 Earlier on HuffPost:
How Poverty Impacts Students' Test Scores, In 4 Graphs.