How schools are addressing rising vape, e-cigarette use among teens
Jan Vesely, superintendent of the Kyrene School District, asked a student focus group last year what their biggest concern in middle school was. Their answer surprised her.
It wasn't their friends, course work or teachers.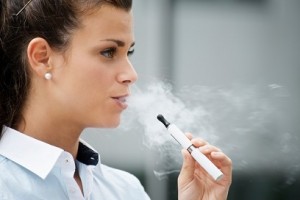 The students told her how they go all day without using the restroom, fearful they'd encounter other students vaping and worried they would be falsely accused and suspended from school. The superintendent later shared the conversation with a Kyrene principal as they discussed how to handle the escalating problem of e-cigarettes among students.
E-cigarette use rose 78 percent among high school students and 48 percent among middle school students nationwide from 2017 to 2018, according to the Food and Drug Administration. As vaping grows, raising health and addiction concerns, Arizona schools are addressing the problem by installing vape detectors in restrooms and bringing in addiction experts to educate students. Lawmakers, too, are trying to regulate the growing industry.
"It's definitely a crisis, in the sense that we're creating a whole new generation of people who are going to be addicted to nicotine," said Judith Gordon, professor and interim associate dean of research at the University of Arizona's College of Nursing.
Source: How schools are addressing rising vape, e-cigarette use among teens