How To Write A Resume That Impresses Employers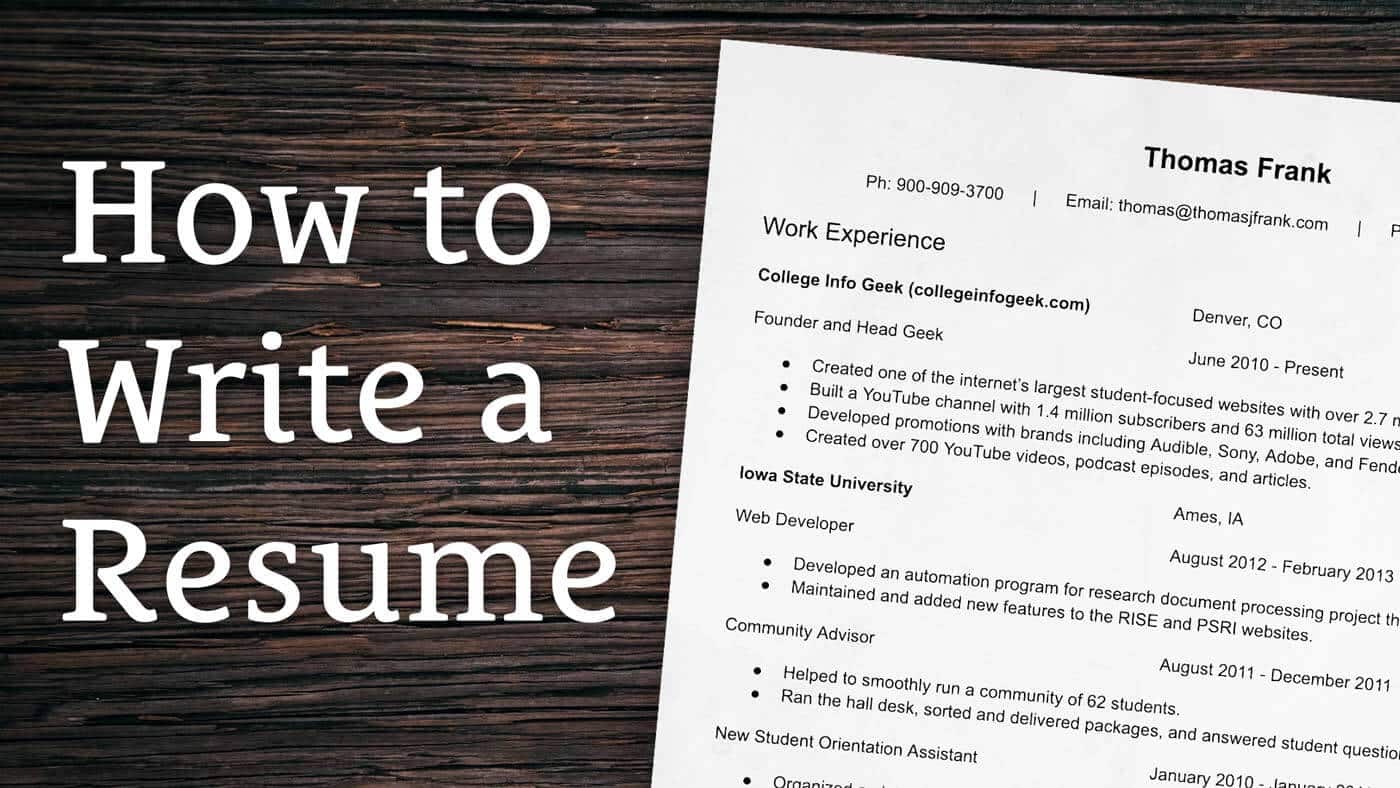 Resume writing is often the most challenging step in finding a job. But, even if you've applied for many jobs with no luck, it might not be your resume that needs an overhaul. If you're struggling with how to make your resume stand out from the crowd, then this blog post will teach you everything you need to know about resumes and cover letter writing. In addition, all of the tips in this post have been tested with actual employers, resume experts, and human resources so that you can trust these tips as proven strategies.
When writing a resume, you must be prepared to say which jobs you've had and which jobs you've been looking for lately. However, if you're starting in your career, then hold off on mentioning any job titles until later. This gives your resume a natural feel and makes it seem more trustworthy.
These are some tips that will help you write a resume that will impress employers:
Make Your Resume Stand Out; Going Above and Beyond.
These days, there are a lot of people looking for work and the competition is fierce. To get employers to notice you, you need to make your resume stand apart from others. If you're a reliable person who always gets tasks done on time, then state that right at the beginning of your resume. You can also add volunteer work to your resume if it's relevant to the position you want. This will show employers that you're reliable and conscientious. If you were part of an organization, then list the leadership positions you held.
To further make your resume stand out, you can also add your most memorable experiences. This will demonstrate how you stayed calm in dangerous or upsetting situations, allowing you to make the best of bad conditions. If you've ever been awarded for outstanding performance or caused a change in the workplace, this should go on your resume. You can also include what you've learned from your experiences. Adding positive aspects to your resume will make employers take notice of you much more than other applicants who list off only negative aspects of their work history.
Have Your Resume Approved by a Professional Resume Writer for Best Results
If you don't have the time to write your resume, then consider hiring professional resume writers to do it for you. Professional writers can take your draft and make it stand out from the rest of the applicants' resumes. They'll look over your work history, education, and skills to craft a compelling resume that makes employers take notice. It's worth the extra money for the best results possible.
Put Your Most Important Information at the Top of Your Resume for Immediate Attention!
It's essential to put the most critical information at the top of your resume. This should include your name, phone number, and email address, along with several positives about you. The top of your resume should also include the name and contact information of the employer you're applying to. You don't want your resume to be lost in the sea of other resumes. The employer will be much more likely to contact you if they know who they're getting.
Don't forget that employers get hundreds of resumes each day, and you'll need to stand out from the rest. Your resume will be read-only once, so it's essential to make it as well written as possible. Use a professional writing style, which makes your resume seem more polished than other applicants'. The more personal and professional this resume, the better your chances of getting called for an interview. Use your best judgment to decide what you should include information in your resume. If you're having trouble deciding what to include on your resume, then consult with a qualified friend or colleague. They can tell you which details will help you get the job.
Tailor Your Resume to the Particular Employer.
To make your resume stand out among other applicants, you need to personalize your resume. A generic resume won't help your chances of getting hired. Employers want their employees to work hard and have a passion for their work. Show them that you're capable of doing that by writing a personal, honest, and professional resume. Tailor your resume to the job position you want by adding details about how this job satisfies your ideal job. This will make all the difference in getting an interview with a great company or being rejected outright.
Don't Forget Your Cover Letter!
An effective cover letter should provide more information about the job than your resume does. The cover letter is your introduction to employers, and it's how they decide whether or not you should be interviewed. If you want a significant increase in responses to your resume, then make sure to include a well-written cover letter that matches your resume. The main goal of this document is to get employers interested in interviewing you.
The opening paragraph of the cover letter should be short and to the point about what job position you're applying for. Then, write about yourself and why you're enthusiastic about working for that company in the second paragraph. You can also mention any life experiences that will lend themselves to doing great business with this employer.
In Closing
These tips should help you write a great resume that gets employers' attention with ease. If you need any advice or assistance, please contact a professional resume writer or company. The person working with you will be able to craft a resume for you that gets you noticed over the other applicants and makes employers notice what you can offer them. This will improve your chances of getting an interview with a great company.