'It was quasi-religious': the great self-esteem con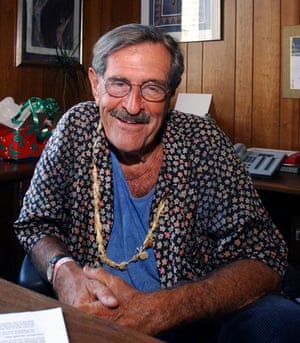 In 2014, a heartwarming letter sent to year 6 pupils at Barrowford primary school in Lancashire went viral. Handed out with their Key Stage 2 exam results, it reassured them: "These tests do not always assess all of what it is that make each of you special and unique… They do not know that your friends count on you to be there for them or that your laughter can brighten the dreariest day. They do not know that you write poetry or songs, play sports, wonder about the future, or that sometimes you take care of your little brother or sister."
At Barrowford, people learned, teachers were discouraged from issuing punishments, defining a child as "naughty" and raising their voices. The school's guiding philosophy, said headteacher Rachel Tomlinson, was that kids were to be treated with "unconditional positive regard".
A little more than a year later, Barrowford found itself in the news again. Ofsted had given the school one of its lowest possible ratings, finding the quality of teaching and exam results inadequate. The school, their report said, "emphasised developing pupils' emotional and social wellbeing more than the attainment of high standards". Somehow, it seemed, the nurturing of self-esteem had not translated into higher achievement.
The flawed yet infectious notion that, in order to thrive, people need to be treated with unconditional positivity first gained traction in the late 80s. Since then, the self-esteem movement has helped transform the way we raise our children – prioritising their feelings of self-worth, telling them they are special and amazing, and cocooning them from everyday consequences.
One manifestation of this has been grade inflation. In 2012, the chief executive of British exams regulator Ofqual admitted the value of GCSEs and A-levels had been eroded by years of "persistent grade inflation". In the US, between the late 60s and 2004, the proportion of first year university students claiming an A average in high school rose from 18% to 48%, despite the fact that SAT scores had actually fallen. None of this, says Keith Campbell, professor of psychology at the University of Georgia and expert on narcissism, serves our youngsters well. "Burning yourself on a stove is really useful in telling you where you stand," he says, "but we live in a world of trophies for everyone. Fourteenth place ribbon. I am not making this stuff up. My daughter got one."
Campbell, with his colleague Jean Twenge at San Diego State University, has argued that this kind of parenting and teaching has contributed to a measurable rise in narcissism: witness the selfie-snapping millennials. Although their findings are disputed, Twenge points to other research done in the US and beyond – "twenty-two studies or samples [that] show a generational increase in positive self-views, including narcissism, and only two [that] do not".
How did we get here? To answer that, you have to go back to 1986 and the work of an eccentric and powerful California politician, John "Vasco" Vasconcellos. That year, the Democrat Vasconcellos managed to persuade a deeply sceptical Republican state governor to fund a three-year task force to explore the value of self-esteem. Vasco was convinced that low self-esteem was the source of a huge array of social issues, including unemployment, educational failure, child abuse, domestic violence, homelessness and gang warfare. He became convinced that raising the population's self-esteem would act as a "social vaccine", saving the state billions.
But Vasco's plan backfired spectacularly, with the fallout lasting to this day. I spent a year trying to find out why – and discovered that there was, at the heart of his project, a lie.
Source: 'It was quasi-religious': the great self-esteem con | Life and style | The Guardian