LGBTQ Again Tries To Demonize Baylor University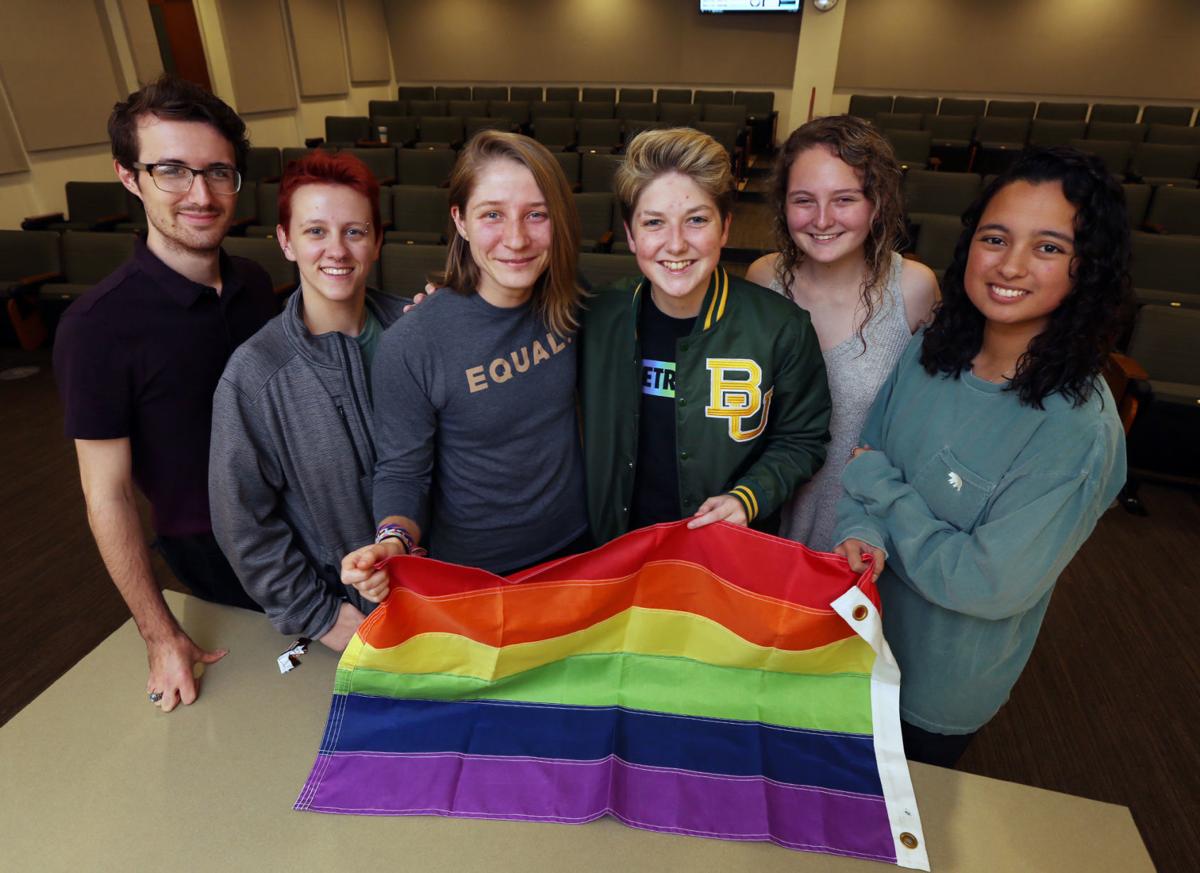 "LGBTQ Again Tries To Demonize Baylor University"
By Donna Garner
11.11.19
Pastor Jari Saavalainen from New Life Deaf Community Church in Chicago was invited by Baylor University Professor Lewis Lummer to come to his American Sign Language III class (ASL) as a guest speaker on 11.5.19.
In the midst of the Pastor Saavalainen's presentation, a student asked him to tell them more about his ministry to the deaf community.
In response to the student's question, the Pastor shared about his involvement with Deaf 611. According to its website, this organization helps "deaf Christians who are struggling with unwanted same sex attractions." — http://deaf611.org/get/index.html
Nowhere on the website is "LGBTQ conversion therapy" even mentioned. However, Celia Scrivener (an officer in Gamma Alpha Upsilon – GAY – an LGBTQ club that is aggressively lobbying Baylor to become an official club on campus) was in the ASL class. According to her own biased interpretation, Celia Scrivener decided that the website implied "conversion therapy." She immediately sent out a tweet accusing the Pastor of promoting conversion therapy.
Of course, the Twitter world went wild.
The leftist news media picked up the story.
Pastor Saavalainen is being thoroughly vilified.
Baylor Professor Lummer has apologized in an e-mail to the students in his class by saying, "I deeply regret the action of our guest presenter yesterday in class when he opened a web page about conversion therapy in answer to a student question…I would like to offer my sincere apologies for this incident…"
Later a member of the ASL class, who chose to remain anonymous, said that the issue of conversion therapy was never even implied and that the whole thing was blown out of proportion.
Let's consider this: Pastor Saavalainen was speaking at a Christian university that supports Biblical principles. Deaf 611 supports those same Biblical principles.
Here is the Statement of Faith for Deaf 611: http://deaf611.org/get/statement-of-faith/index.html
I see nothing in this statement that conflicts with the same Biblical principles that Baylor University supports.
When the Pastor was asked by a student in the ASL class to discuss his own ministry to the deaf, why should the Pastor not have responded to the question by sharing about Deaf 611? After all, Pastor Saavalainen was in a sign language class at a Christian university in which the students were learning about all kinds of different ministries in which to utilize their sign language skills?
As usual the ever-leftist news media loves to promote the LGBTQ agenda by distorting the truth: (11.8.19 – "Baylor Professor Apologizes After Guest Speaker Promotes Conversion Therapy" – NBC News) and (11.11.19 – "Baylor Regents Meet with LGBTQ Student Group" – Waco Tribune-Herald) and (11.7.19 – "Guest Presenter in ASL Class Attracts Drama" – Baylor Lariat) and (11.8.19 – "Baylor Professor Apologizes After Speaker Promotes Conversion Therapy in Class" – Dallas Observer)
Why should Baylor Professor Lummer have apologized for anything? Why should we as Christians apologize for trying to help people who are caught in deception? Should we not try to help those who are trapped by alcoholism, drug abuse, pornography, abusive relationships, psychological instability, vaping, prescription medications, eating disorders, gambling, cutting oneself, threatening suicide, etc.?
In fact, that is what we as Christians are called to do – to help those who are trapped in self-destructive lifestyles; and that is exactly what Pastor Saavalainen is doing with his life.
Pastor Saavalainen is an ordained pastor. He has been deaf since he was a baby, is a native of Finland, received a B. A. from Gallaudet College (a liberal arts college for the deaf located in Washington, D. C.), taught at Temple Deaf College, was the pastor to a large group of deaf members in Houston First Baptist Church, and is a well-respected pastor to the deaf at New Life Deaf Community Church in Chicago.
We as Christians must not allow ourselves to be intimidated into silence about the destructive nature of the LGBTQ lifestyle. We are called to be Salt and Light. Salt preserves life. Light brings life instead of darkness.