Life Insurance Premium Can Make A Perfect Raksha Bandhan Gift for Your Sister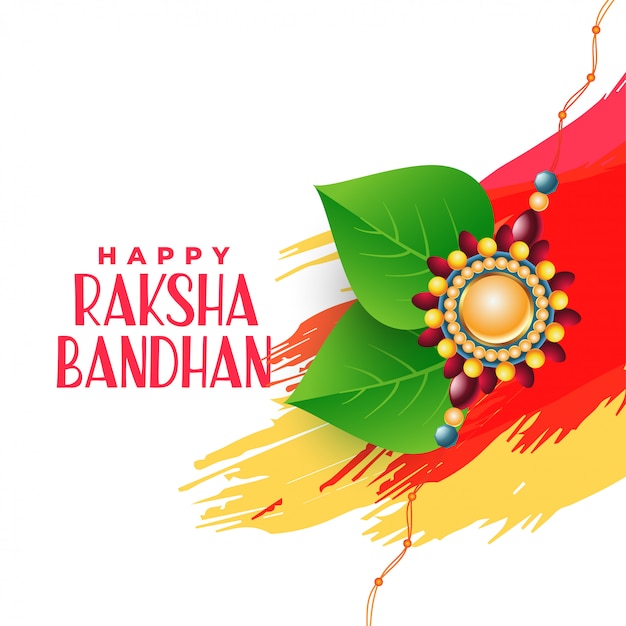 There are so many things that you can do for your beloved people. Since the Raksha Bandhan is approaching, you should think out of the box for your beloved and caring sister. Since she has always been there for you and nurturing you; you need to ensure that you give her something that turns out to be a financial guard for her. Of course, there are so many things that can guard your sister for a longer period of time; one such thing is of life insurance.
You can look for a good and suitable Life Insurance Premium for your sister. After all, it is about doing something extra-ordinary for your beloved sister. You can always ensure that you give her something that is financially helpful for her. It is something that is not going to help her today but in the future too. There are many reasons that you should go for a good life insurance gift for your beloved sister on this occasion of Raksha Bandhan.
Proper Savings
You know what, there are diverse types of this insurance policies out there in the present-day world. Some of these policies can even help your sister save for her life as a retired individual. These insurance plans, such as Money-Back or Endowment, might help your beloved sister save for the future. These are the promise an assured sum or total after a certain or specific period of time or the retirement of the taker. And this is something that can be a massive help at a later date. Of course, you can be sure that even if you are not there in the future, your sister has some amount locked in her name for her life ahead. You can ensure that the life insurance that you have gifted her gives her peace of mind if she finds herself broke or in financial crises.
Ensure Proper Protection
Do you think that your sister has any types of loans in her name, such as a home or even that of car loan? Remember, in case of the death of your sister, it is her kids or her family that will need to pay off this debt. The point is it might sound really harsh to your ears, but you need to think of long run. Remember that if you're the kids of your sister fail to do so, the financial institution involved might forcefully take possession of her house or car. Now if there is a life-oriented insurance policy, it can ensure that nothing like this happens to your sister or her loved ones. Of course, a policy would help your sister and her kids to protect her assets in the times of unfortunate happenings. You need to think that way if you really want to ensure that your sister stays protected in all instances.
Creation of Wealth
Yes, you have no idea that Insurance can even help your sister increase her wealth. Insurance policies such as Unit-Linked Insurance Plans (ulips) can earn the taker a return by investing a part of his or her premium payments in capital markets. These are the insurance plans that hence have a dual advantage: proper protection and investment. Of course, in this case, if you are going to purchase a life-oriented insurance plan for your beloved sister, you can ensure that you do it all for her. You would not just secure her with a specific amount but also ensure that the investment is also there. In this way, there are chances that the saved amount keeps on doubling or increasing.
You Don't Need to Pay Extensively
Of course, if you are thinking that you need to spend a fortunate for getting such an insurance gift then you are mistaken. Once you look around, you are going to come across the options in insurance plans that are effective, powerful and a lot less costly than you may think them to be. In this way, you can be sure that your sister gets a life insurance that she deserves. Of course, if you are planning to give her a luxurious watch, a pendent or similar thing that is really pricy because of its existence or brand; that is good but not really a match to the life-oriented insurance. These insurances are far better than any other sort of gift for your beloved sister.
You Give Peace of Mind to your Sister
Apparently, it is easy to give a luxurious gadget or a similar gift but if you really want to give something awesome and effective then insurance policy is the thing. You can ensure that your sister gets peace of mind and so as you. You can be sure that your sister is at peace in times of financial crisis or life-threatening times. In such times, if you would have given her an insurance policy, it is going to turn out to be a saviour for her and her kids. Of course, once you think a bit about this aspect, you surely are going to convinced that no other gift can be more peace giving than a life or other type of insurance policy to your beloved sister. After all, you always want that your sister is safe, happy and contented right? Since that is the case, give her the reasons to be at ease and enjoy peace. Your gifted policy is going to be a game changer for her for sure.
Conclusion
So, when are you going to think beyond the gadgets, clothes and even diamonds? Come on this time on Raksha Bandhan; make sure that you are giving a sensible and peaceful gift to your sister. A gift that sounds premium and feels premium too. .just go for a good online life insurance for your sister and the feeling is going to be matchless for you. After all, when you are planning to give something wonderful and sensible to your sister, make sure that you do not skip on a good and fruitful insurance policy for her.