MASS RESISTANCE TAKES ON RADICAL TITLE IX EDUCATION GROUP – ATIXA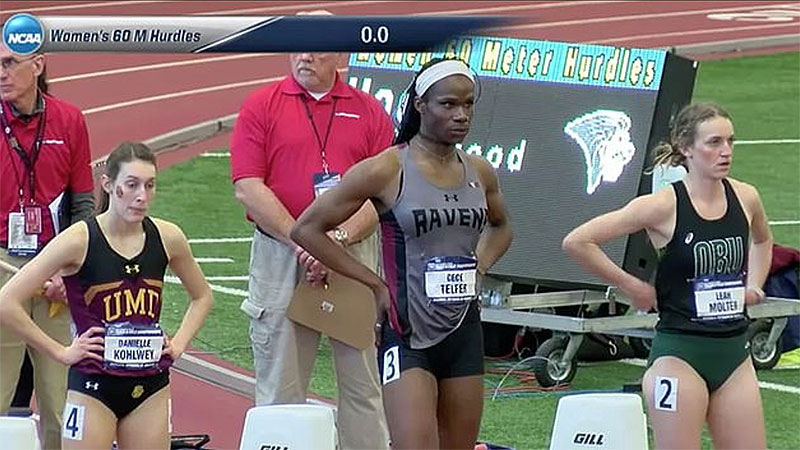 4.17.20 — MassResistance
"MassResistance Takes on Radical Title IX Education Group — ATIXA"
From Donna Garner
[COMMENTS FROM DONNA GARNER: The article below from MassResistance illustrates why all of us who believe in traditional values need to be supportive of this organization. In a straight-forward manner, MassResistance is exposing the Association of Title IX Administrators (ATIXA); this is a radical, sexual ideology group that was formed in 2011 in coordination with Obama's administration to force their "gender identity" lies upon America. ATIXA is actively lobbying all across the country (recently in Idaho) to squelch laws that would protect the public from the radical transgender agenda.
BRIEF HISTORY LESSON: In a coordinated and well-planned attack on America's traditional values, Obama et al. set out in 10.26.10 to change (without Congressional approval) the intent of Title IX through a series of "Dear Colleague" letters. These were sent to all public and private schools, colleges, and universities, including the country's 15,000 school superintendents. Through these letters, the Office for Civil Rights threatened to take away all federal dollars if schools did not follow Obama's new interpretation of Title IX which changed the word "sex" (i.e., male or female) to "sexual orientation" and then to "gender identity."
On 11.19.18, the Trump administration changed the misdirection of Title IX by the Obama administration (https://www2.ed.gov/about/offices/list/ocr/docs/ocrcpm.pdf).
The Obama administration in its Title IX "Dear Colleague" letters favored the rights of the accuser while the Trump administration favors the accused.
The Obama "Dear Colleague" letters "forbade schools from relying on investigations of criminal conduct by law-enforcement authorities to resolve Title IX complaints, forcing schools to establish policing and judicial systems while at the same time directing schools to resolve complaints on an expedited basis."
The present position of the Trump OCR is to require either a "preponderance of the evidence standard" or a "clear and convincing evidence standard" in assessing whether discipline is warranted.
The clear and convincing evidentiary standard is considered to require a higher showing of proof than the preponderance standard.]
*5.24.19 – Office for Civil Rights — Fact Sheet: HHS Proposes to Revise ACA Section 1557 Rule – Conforming Language – Sex means male/female – not "gender identity as one's internal sense of being male, female, neither, or a combination of male and female." — https://www.hhs.gov/sites/default/files/factsheet-section-1557.pdf
================
4.17.20 — MassResistance
"MassResistance poses reasonable question to national pro-transgender "education" group – and gets a vile response"
They insist that males should compete on female sports teams. Very revealing about their frightening mindset.
https://www.massresistance.org/docs/gen4/20a/Idaho-anti-trans-bills-passed/Title-IX-administrators.html
What's really going on in the heads of the people running the "education" groups that actively oppose sensible laws protecting people from radical transgender lunacy? MassResistance recently got a taste of it, and it's not at all pleasant.
In our recent post we listed the major education, medical, and social welfare organizations that had lobbied the Idaho Legislature not to pass two bills protecting the public from the radical transgender agenda. (Luckily, the bills passed anyway.)
We noticed that one of the groups on the list is the "Association of Title IX Administrators." This group was particularly opposed to the Idaho bill which says that only females (not males pretending to be females) may compete in girls' or women's school and college sports.
Association of Title IX Administrators
We looked a little further into the Association of Title IX Administrators.
Title IX ("Title Nine") refers to the federal law passed by Congress in 1972 that prohibits any school that gets federal money (basically, all of them) from discriminating on the basis of "sex" in any "education program or activity" – which includes athletics. Furthermore, every school district, college, and university in the US is required to have a Title IX administrator (to ensure compliance with the law).
In 2011 a group of liberals wanted to use the Title IX law to push a radical and aggressive sexual ideology in high schools and colleges. They formed the Association of Title IX Administrators (ATIXA), as a purported "professional association." Led by radical attorneys, they have been extraordinarily successful in organizing thousands of Title IX administrators across America to push their agenda. Among other things, the group provides "compliance, litigation, and expert witness services" as well as extensive training sessions.
PLEASE READ "THE REST OF THE STORY" BY GOING TO THIS LINK: https://www.massresistance.org/docs/gen4/20a/Idaho-anti-trans-bills-passed/Title-IX-administrators.html