New Skills to Learn This Summer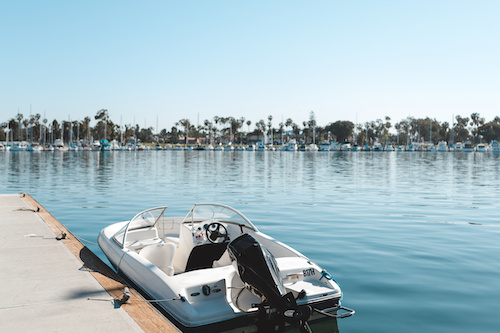 The beauty of education is that one never gets too old for it; you can constantly learn new things throughout your life. Often when people find themselves feeling listless and unfulfilled, it is because they have stopped stimulating their brains with learning new skills, crafts, and knowledge. Opening your mind to the opportunity to learn something new will undoubtedly give you a renewed sense of vigor.
Education does not mean you have to go back to school; there are all sorts of ways of learning. For example, you could immerse yourself in learning a new skill that could serve you and those around you, or reboot an old craft that you want to improve. So, if you find yourself at a loose end this summer, why not consider some of the following as new ideas for re-educating yourself.
Discover Boating
Whether you live by a lake or the ocean, a lifestyle near water can be truly fantastic. There are many opportunities to enjoy the water, from fishing on the shore to driving a boat on the open water. If driving a boat is one of those skills that you dream of but never make time for, well, this summer is your chance. Make room to learn a new way to get around—there is something very different about 'driving' on water; it is exhilarating. However, it is technical, and you need the training to master the skill. Furthermore, you will need to apply for a license. Get your online Missouri boating license, too, this summer.
Learn to Dance
Most people love to dance; they love to move their bodies to music and work up a mass of endorphins. Dance is freeing as you can let loose and be within your body. However, if you are ready to take your kitchen freestyle to the next level and learn the technical side of dance, there are many styles to choose from.
Learning to dance not only works your body and fitness levels but also increases your cognitive function. The technicalities in choreography take real skill to master. If you master these skills, you will find that you have much better mind-body awareness and see your coordination levels improve. It is a fantastic skill to pick up at any age. From salsa to ballroom, get your dancing shoes on this summer.
Online Painting
If you are keen to learn a new skill but want to do it from the comfort of your own home, there are hundreds of online courses to choose from. From histories of great wars to online art classes, you can dip your toe into anything.
You might be skeptical that it is easy to learn to paint online, but people can communicate and learn in various ways; art classes have taken on a new form. Online life drawing and painting work exceptionally well, with the model and teacher projected on your screen. So all you will need to do is buy the suitable materials.