Panel Doesn't Recommend Scrapping STAAR Tests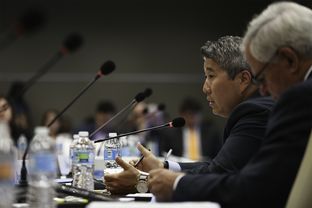 The special panel tasked with recommending changes to Texas' testing system has backed away from suggesting that the state scrap its controversial STAAR assessments and replace them with other computer-based exams.
As the Tribune's Kiah Collier reports, the panel decided in a 9-1 vote Wednesday to "recommend that state lawmakers implement a series of individualized, computer-based exams to measure student performance and progress throughout the year," but will not call for those tests to "replace the current STAAR assessment program," as a draft report previously did.
The group's recommendations are not binding, and members are "charged with producing a final report by Sept. 1, five months before lawmakers reconvene in Austin to take up the issue," Collier writes.
"I don't think any of us is recommending getting rid of STAAR tomorrow," said Andrew Kim, the panel's chairman.
Source: The Brief: Panel Doesn't Recommend Scrapping STAAR Tests | The Texas Tribune