Parents go to Grace on crusade to remove religious instruction
By Tony Moore –
Parents crusading to ban religious instruction from Queensland schools during class hours have been granted an audience with the state Education Minister.
Queensland Parents for Secular State Schools began a campaign two weeks ago to ask Education Queensland to examine the 2016 decision by Education Victoria to shift religious instruction classes out of school hours.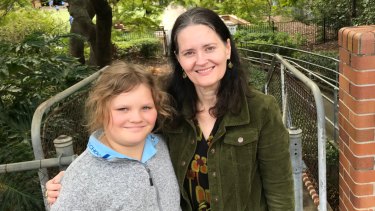 Education Minister Grace Grace has consistently said the state government has no plans to change religious instruction classes in state schools, but has agreed to meet with the QPSSS.
The group is waiting for a date to be set.
The group argued 2019 right to information data from Education Queensland's OneSchool website clearly showed more than 70 per cent of parents did not want their children to attend religious instruction classes.
"Fifty-five per cent (694) of all state schools (1257) had permissions under 30 per cent," spokeswoman Alison Courtice said.
"At New Farm, Redbank Plains, Logan Village and hundreds more primary schools up and down the coast, permissions are below 20 per cent and some have none at all, meaning RI providers can't access those schools."
The Queensland Teachers' Union voiced its support for the group this week but Queensland's new Multi-Faiths RI Peak Body disputed the figures.
Spokesman Reverend David Baker said its figures showed within the state schools where RI was offered "up to 70 per cent" of parents gave permission.
Reverend Baker said the OneSchool website was not widely used and not the only place parents recorded their support or objection to religious instruction.
Ms Courtice "respectfully disagreed".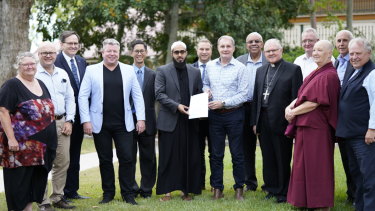 She said approval for religious instruction was more than 70 per cent in only 11 per cent of state schools.
"Queensland's religious instruction policy clearly says schools must record permission on the OneSchool database," Ms Courtice said.
"It is in the school's enrolment flow sheet."
The figures show 26.74 per cent of parents gave permission.
"Of the 568,752 students in Queensland state schools, only 152,090 were given permission to do RI in 2019," she said.
"Every parent is asked to tick 'Yes' or 'No' for RI when they fill out their child's enrolment form and sometimes again at the start of each year on a different form.
"Either way, the Department of Education clearly states all written notifications from parents must be recorded on OneSchool."
She said the group wanted more people to understand exactly what religious instruction was and what it was not.
"When speaking about RI, providers constantly refer to the "multi-faith" nature of the program, but what they mean is Christian RI for Christian kids, Islamic RI for Muslim kids and so on. No child is learning about more than one religion in RI.
"It's about as multi-faith as the Vatican."
Ms Courtice said the group was happy for RI to be offered outside school hours.
Source: Parents go to Grace on crusade to remove religious instruction