SAVE JAMES BILLS MOVING FORWARD IN TX. LEGE – MUCH LGBTQ OPPOSITION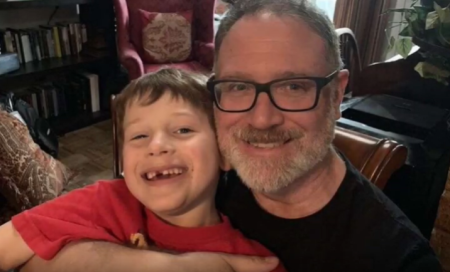 4.22.21 – Texas MassResistance
The "Save James" bills – to ban "sex-change" procedures on children – moving forward in Texas Legislature. But facing roadblocks by aggressive corporate and LGBT opposition.
Intense testimony by both sides at public hearings. LGBT movement & "Big Pharma" targeting legislators. (A big money-maker for clinics and pharma industry.)
Texas MassResistance fighting hard in the State House – and across the state.
Texas MassResistance parents and activists have had initial victories this past week in the Texas Legislature. They are working hard to get legislation passed to protect children from puberty blockers, cross-sex hormones, bodily mutilation, and other experimental "sex-change" procedures – now being done to many children. These treatments will leave these children facing sterilization and ongoing health problems.
There are three bills currently in play. They are dubbed the "Save James" legislation, for James Younger, a 10-year-old boy whom a judge has ordered to go through "sex-change" treatments against his father's wishes. The father, Jeff Younger, has been very outspoken against what is happening to his son, and MassResistance is helping him.
SB 1646 (Senate) is the main bill. It amends the criminal code definition of child abuse to include administering or supplying of puberty blockers or cross-sex hormones to a child, or performing surgery on a child, for the purpose of gender transitioning or gender reassignment.
SB 1311 (Senate) and HB 1399 (House) are also important. These are nearly identical bills that would prohibit professional liability insurance from covering medical procedures and treatments for gender dysphoria, gender transitioning, or gender reassignment for children.
After a huge lobbying battle and hours of emotional testimony, all of three bills passed out of their committees this week. But there are still some political hurdles to cross before they can move forward.
Please go to this link to read about the massive battle going on in the Texas Legislature to protect children from puberty blockers, cross-sex hormones, bodily mutilation, and other experimental "sex-change" procedures: https://www.massresistance.org/docs/gen4/21b/TX-fighting-for-Save-James-legislation/committee-wins.html