Student housing tempts wealthy investors
Some of the world's richest people and sovereign wealth funds are turning their attention to student housing, with the increasingly luxurious and expensive purpose-built accommodation becoming regarded as a must-have part of their investment portfolio.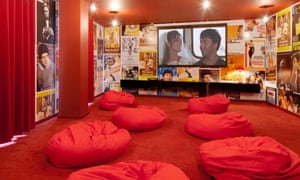 Investor demand for student accommodation blocks is so strong that some potential buyers were forced to stand during presentations at a student housing investment conference in a ballroom in Covent Garden, central London this week.
James Pullan, the head of student property at property consultancy Knight Frank, said demand for investment in student accommodation was riding high despite concerns that Brexit might reduce the number of high-spending foreign students coming to the UK.
"They have seen how much others have made from student housing and want to join them," Pullan said. "More than 70% of investment is coming from overseas buyers, from sovereign wealth funds and ultra high net worth individuals [people with investable assets of more than $30m] and private equity."
Andrew Mason, the organiser of the Student Housing 2017 conference in the De Vere Grand Connaught Rooms, said the annual gathering had grown from 200 people to more than 500. He described student housing as a "truly global asset class".
The UK purpose-built student accommodation market is estimated by Knight Frank to be worth £46bn and new developments completed this year are expected to total a record £4.7bn.
Last year, £3.1bn worth of student halls were sold – more than double the amount traded in 2013 and 2014. All five of the biggest deals – worth a combined £1.5bn – were sold to overseas investors. The largest transaction was the purchase by the property arm of Temasek, the Singapore state investment fund, of a portfolio of 25 student buildings in several cities including London and Manchester.
Source: Student housing tempts wealthy investors | Education | The Guardian