Texas' Demographic Shift Revealed By SAT Statistic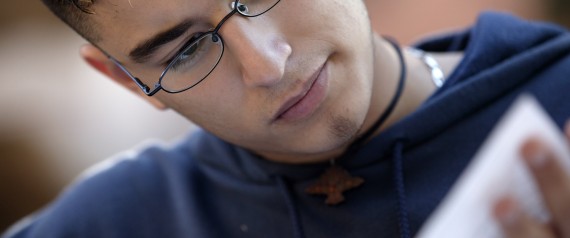 Latinos have hit a new milestone in Texas.
More Latino students than non-Hispanic whites took the SAT last year, marking a first for the southwestern state's history, the Associated Press reports.
Some 59,294 Latino students took the SAT in the 2012-2013 year, according to figures announced by the Texas Education Agency on Thursday. The figure tops that of non-Hispanic whites by almost 1,000.
It may be major news, but it shouldn't be unexpected. Latinos surpassed non-Hispanic whites in Texas public school enrollment this year as well.
Texas is expected to join New Mexico and California as a state where Latinos outnumber non-Hispanic whites some time within the next decade. Tejanos currently account for 38 percent of the Texas population.


The demographic shift has fed speculation that the reliably conservative state may turn purple in coming election cycles, since most Latinos tend to vote Democrat.
Such an outcome isn't a given, however. Voter turnout among Latinos remains a significant problem in Texas, and Hispanics in Texas have also favored conservative candidates in statewide and national elections at times. George W. Bush won 49 percent of the Texas Hispanic vote in 2004, while Gov. Rick Perry won 38 percent of his state's Latino vote in 2010.
Texas' Demographic Shift Revealed By SAT Statistic.