Texas school district removed books, cancels author's visit after criticism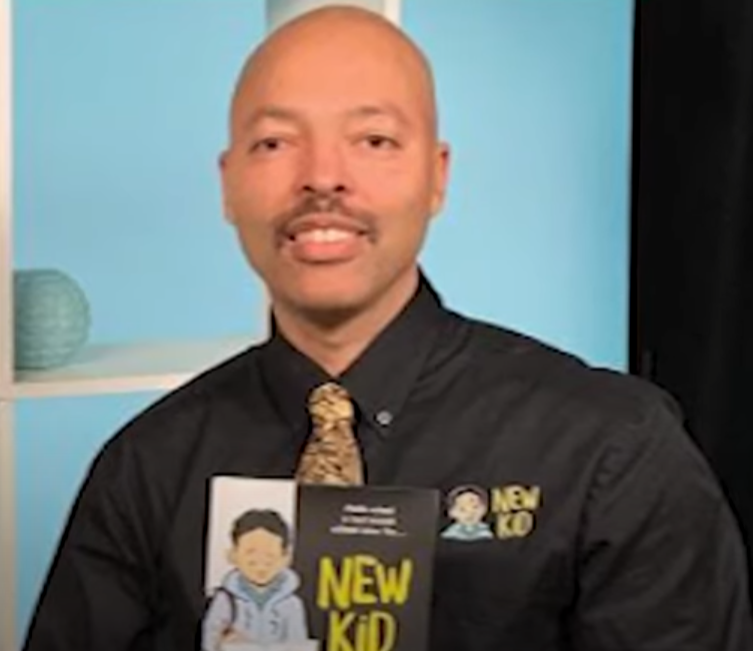 A Texas public school district chose to "temporarily" remove books by a children's author from school libraries when some parents blasted the book's subjects as promoting Critical Race Theory. The district also canceled a visit from the author at one of its elementary schools.
The Katy Independent School District made the announcement and did not specify when the books could be put back on the shelves. Katy is located about 29 miles west of Houston.
The author, Jerry Craft, is the writer and illustrator of the books, "New Kid" and its sequel "Class Act." The black male author won the 2020 Newbery Medal, the Coretta Scott King Author Award, and the Kirkus Prize.
Craft's books, according to his website, focus on diversity and issues facing young black boys in real-life situations. His website also noted that Universal Pictures has the film rights to New Kid, with involvement from basketball star athlete LeBron James's company, The Spring Hill Company.
As for the virtual visit, it too was canceled by the district. It was set for October 4 for third- and fifth-grade students at Roosevelt Alexander Elementary School. Parents could choose to opt out of the virtual visit. A district spokeswoman told a local news outlet that thirty parents opted out.
Texas is one of several states which have banned the teaching of Critical Race Theory in its public schools, which ban was signed into law by Republican Gov. Greg Abbott.
Critical Race Theory is the flawed theory which claims all longtime or established American institutions, whether they be political, legal, or education, are inherently racist and are biased against black Americans. It promotes the unproven argument that America has not progressed from the allegedly embedded racism in these institutions, despite history proving the theory and its supporters wrong.
A deep dive into Craft's accolades show that literary prizes tend to come from one source: The American Library Association (ALA):
The Newbery medal is awarded by the ALA to "the author of the most distinguished contribution to American literature for children."
The Coretta Scott King Author Award, also awarded by the ALA, is "given annually to outstanding African American authors and illustrators of books for children and young adults that demonstrate an appreciation of African American culture and universal human values." It honors the life and work of Dr. Martin Luther King, Jr. and his wife, Mrs. Coretta Scott King.
The Kirkus Prize calls itself "one of the richest literary awards in the world, with a prize of $50,000 bestowed annually to authors of fiction, nonfiction and young readers' literature."
The American Library Association appears to promote at least one left-wing, Big Government political policy of net neutrality. It couches its position as one to provide "equitable access" for everyone on the internet. For conservatives, undoing net neutrality regulations could open the internet further for entrepreneurship and innovation because it could spare smaller internet, wireless, and cable service providers from Big Government regulations.
Source: Texas school district removed books, cancels author's visit after criticism