The Benefits of Portable Modular Classrooms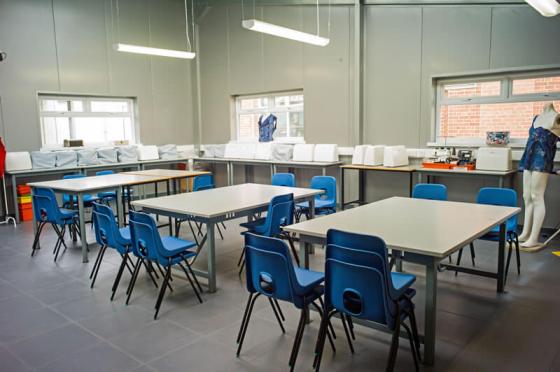 Learning institutions have been using portable modular classrooms for a while now. Their increase in popularity is attributed to the many benefits that they have. Whether you are starting a new school or revamping an old institution, you are better off with this option, especially when designed and made by reputable temporary structures providers. Listing the benefits of these structures is the best way to convince the many schools out there that are still struggling to construct expensive permanent buildings. Here they are:
Lower Costs
Portable modular classrooms are relatively small since they are built for specific needs. The materials used are cheaper than the bricks and mortar used in making permanent classrooms. Thus, they are excellent for saving costs for a school. Notably, these classrooms can be used for various needs since they are portable and versatile. This is one of the biggest factors that makes most people consider them as the best solution for school space needs.
Excellent Flexibility
If you want a portable modular class in one corner of the school today and to move it to another tomorrow, moving it is pretty easy. Therefore, they provide a high level of flexibility to schools and research centers. For school management that would like to create learning space for an additional group of students, portable modular classrooms can be used. Apart from this, they are also used in separating educational research projects by putting them in different locations of the school compound.
They Save Time
Are you looking for a classroom structure that will save time for your institution? Portable modular classrooms are the only ones that can do this. You should visit the Smart Space website to understand how fast they can design and create one for you. Temporary materials used are easy to assemble either on-site or outside. Schools may not have time to wait for permanent buildings depending on the need. Thus, this is the perfect solution that they need to keep their programs.
Can Be Used After a Disaster
Has your school been affected by a disaster like a fire? Although no one would like their investment to be brought down by a disaster, it can happen to any school. Rebuilding with portable modular classrooms to take care of the situation temporarily will keep school programs going as management looks for a permanent solution. Surprisingly, some schools start with such projects thinking that it is a temporary solution only to get a longer term service
Many Options to Choose
The best part about portable modular classrooms is that they come in different designs and styles. Building materials also vary to complement each design. With an experienced expert onboard, the architectural features will remain top-notch to attract more clients. These designs can easily accommodate features like heated walls, wooden floors, AC, and internet connection.
Conclusion
Portable modular classrooms are worth considering. They can be added into an existing school for various uses like the ones we have mentioned above. Though it may seem less important, it will come in handy sooner or later.