The Upsides of Having a Career in Engineering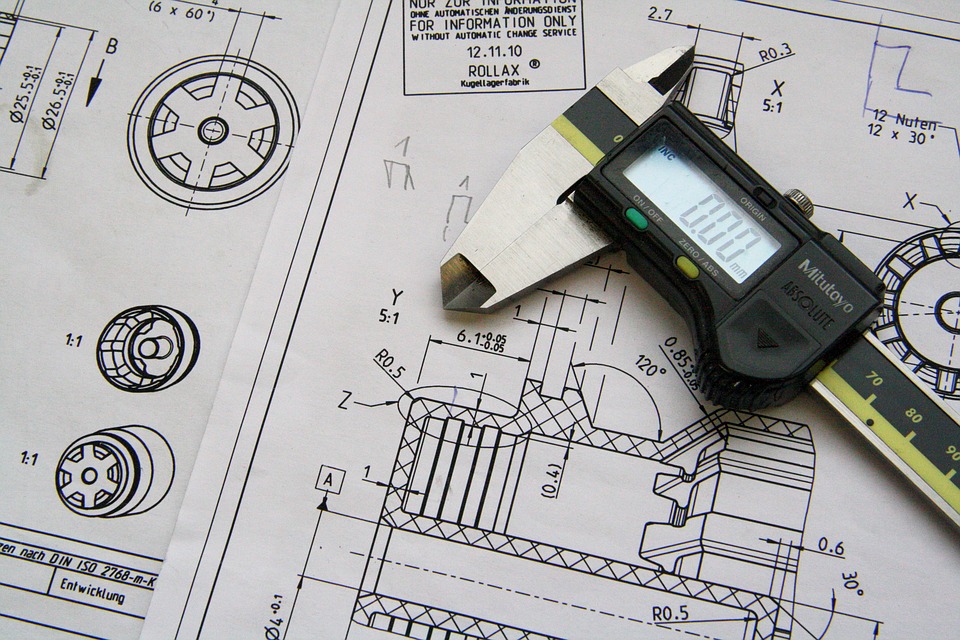 When it comes to choosing a career, there are a lot of different factors and variables that will come into consideration. For example, the life as a photographer is one that is completely different to one as a lawyer. Not only do you have to consider the work itself, but you will also have to take into consideration how it affects your personal life, wage, and development opportunities. When you give thought to all of these different things, it can leave you with quite a difficult decision to make. After all, it is so important that you love your job in order to live a happy life.
When it comes to choosing a career path, different motivations will lead people down various paths. For example, for those who want to have a creative lifestyle, they might want to pursue a career as the likes of an artist or a musician. For those who are looking for job stability, they might opt for the likes of an accountant or a police officer. No matter what your choice is, don't be afraid to take a lot of time to make the decision. After all, it is one that will have serious implications on your life for a long period of time. However, it is also worth keeping in mind that there is always a possibility to make a career change. Although you might feel like you have passed that opportunity, there is always a chance to make a change.
One of the more popular options when it comes to going down a career path is definitely engineering. There are millions of people all over the world who aspire to be engineers on a daily basis and there are very good reasons for this. If you are considering a job in this industry, then you should definitely read some of the upsides to having this kind of role. If you are ready to begin your journey to become an engineer, then working on a qualification is the best place to start. You can do this by studying for a masters in engineering management. This course will give you the skills and knowledge necessary to overlook several types of projects and exercises. With that being said, here are some of the best things about having a career in engineering.
The Salary
First of all, although the salary might not be the primary reason you choose a job, it is rather important. Luckily enough (whether it is your motivator or not), an engineering role is bound to give you a great salary to work off. No matter what kind of specialization you choose to do, you are going to make some great money. The average annual wage of an engineer in the US is roughly $91,000. Considering the average annual wage of people living in the United States was around $51,000 in 2021, you will be earning a nice steady figure as an engineer.
Of course, salary isn't everything when it comes to a job, but it is important. This is more than enough to have a nice home, get food on the table, and enjoy some luxuries. Even if you don't care about making an above average wage, you won't have to be financially restricted. This means you can live a freeing lifestyle and have some fantastic peace of mind.
The Variety
Of course, when it comes to engineering there are far more options when it comes to branching into a specialty than most jobs. This means that even if you don't like the idea of some of the elements of engineering, there are still some options for you that could suit. This makes it really easy to find a sector that you are going to resonate with and love. Throughout your development and education of engineering, you will get a taste of some of these sectors. This, as well as some personal research, should be enough to help you figure out what kind of engineering specialty is perfect for you. Some of the more popular options for engineering specialties are as follows:
Chemical Engineering – This popular form of engineering will see you use the likes of math and science to achieve your goals. Your role will see you try to improve situations regarding the production of both food and chemical products as well as green technologies.
Civil Engineering – Civil engineering will see you involved in projects that will help civilizations grow and develop. A major part of your role will have you overlook the design and development of bridges, sewage systems, and roads.
Electrical Engineering – As the name suggests, this specialty will have you working on electrical projects. This includes the likes of automobiles, wiring and circuit systems, and power generation.
Mechanical Engineering – Mechanical engineering will see you work closely with the likes of cars and other large machines. This includes car engines and elevators. It is a very wide specialism and will give experts a wealth of knowledge.
Biomedical Engineering – This engineering specialty will see you apply your skills to help improve the development of medicine and healthcare. Your work will help to improve human health by furthering medicine developments as well as working on machines and technology for hospitals.
These are just some of the dozens of different specialisms that you could consider throughout your career as an engineer. Some other more niche options include the likes of agricultural engineers, environmental engineers, and nuclear engineering. In regard to salary, you can expect to make a good wage no matter what choice you make. One of the highest paying specialties is in petroleum engineering, here you can expect to make around $135,000 per year.
Different Work Locations
When you work as an engineer, every day is going to contain different challenges and problems to solve. Not only do your specialties offer you variety, but working on different projects will make every day seem completely unique as well. Even within those projects, there will be some days where you work in various locations. For example, most of the specialties within engineering will involve you spending approximately half of your time in the office and half of your time on site. This gives a good sense of freshness to your job. Although this might not seem like a major factor, you would be surprised how much you can grow to appreciate it. Going to different sites is a lot better than being in the same chair in the same office every day of the year. Although it might only be a minor upside to some, it is definitely a bonus.
Job Stability
Of course, one of the major pull factors when it comes to having a job in the engineering sector is job stability. This is something that everyone should keep in mind no matter what kind of job they are aspiring to achieve. Job stability is essentially how reliable your job is going into the future. If it looks like your sector is going to grow and develop, then you won't have to worry about a lack of employment opportunities. There are few jobs that would have stability to the extent that engineers have. Over the various specialties, there are projected growth estimates of between 5-7% in the next 10 years. Of course, this will vary depending on your specialty. Considering that there are so many employment opportunities already in the world of engineering, this can give you great peace of mind that there are jobs that will be needed to be filled in the future.
If job stability is something that you truly value, you should try and steer clear of some of the following jobs:
Typists
Nuclear power reactors
Cutters and trimmers
Telephone operators
Clock repairs
Data entry keyers
Floral designers
Telemarketers
Order clerks
Tellers
Leave an Impact on the World
If something that you are striving to do is leave an impact on the world, then engineering is a great choice for you. Really, no matter what kind of specialty you chose to do you will be leaving some sort of impact on the world. For civil engineers, being part of a major project is going to have a lasting impact for decades to come. For biomedical engineers, any projects they are a part of will help improve the health of the population for generations. Every specialty will have its own example of this. This is something that is a major factor in people making their decisions. After all, no one wants to do a job that they feel is pointless or meaningless. However, engineering is quite the opposite of that.
Day-to-Day Skills
You could actually be surprised with just how many day-to-day skills you will have after you practice as an engineer. From basic DIY to management skills, the knowledge and practice that you have will help you out in far more things than just your career. To give an example, if you have a very basic electrical issue in your home, most people will have to pay to hire a professional to fix the problem. However, if you are a practicing electrical engineer then there is a good chance that you will have the skills and knowledge to come up with a solution. Again, there are examples of this in all the various specialties.
Rewarding Work
As mentioned above, there are plenty of different ways in which your work will mean you have a lasting impact on the world. This is an indication that you are doing extremely rewarding work. When you have worked on and finished a project, a sense of pride will come with that. You can feel well rewarded knowing that you gave back to different industries or communities with your work. Depending on your motives, how rewarding your work is could hold different value for various people. However, it has an upside, nonetheless.
Freedom
Being an engineer is also going to give you considerably more freedom than other jobs. There are two major points when it comes to this. First of all, as mentioned earlier, the financial freedom you have will be amazing. You will be able to live comfortably thanks to the wage you are making. However, the second point is that you will not be restricted when it comes to where you live or work. Think of it this way, your local town isn't the only place in the world that needs engineers. They are needed all across the world. A lot of the time, a language barrier won't even come into place. This means that you can spend long periods of time working in and exploring different countries and cities. You can give yourself even more freedom by becoming a freelance engineer. This can even lead to you taking long periods off work to just enjoy yourself.
Challenging Work
If you are someone who likes to be challenged, then engineering is probably a good option for you. Although you will be well prepared through your education for the world of engineering, that doesn't mean it is going to be easy work. You will need to put plenty of effort and focus into your career in order to become an engineer. Although many people may be deterred by this factor of the role, there are just as many who will get excited by this prospect. The challenging aspect of these roles will also help to contribute to that rewarding feeling that was mentioned above.
Creativity
When someone mentions "creative jobs", there is a good chance that the likes of authors and songwriters are the first things that pop into their head. However, being an engineer is actually a more creative job than people realize. This is why being a creative person will certainly be a bonus when you are trying to pursue such a career. After all, when you consider all of the designing and solutions you will be doing, it is easy to see why you will need to think out of the box at times. Of course, your specialty and specific role will impact just how creative you can be. However, it is definitely something that creative people can enjoy.