This Telfair Elementary school teacher is a 'positive rock' for students at an LAUSD Pacoima campus facing homelessness and immigration fears
Teacher Rita Ontiveros offers a glimpse at what it's like teaching at a school where students deal with homelessness and fears of family deportation every day.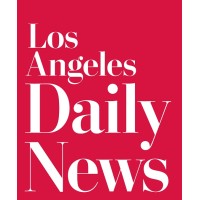 After 23 years teaching kindergartners at L.A. Unified's Telfair Elementary in Pacoima, Rita Ontiveros has seen kindergarten — and her students' challenges — evolve.
Kindergarten used to be more focused on "social exposure," but now it's marked by rigorous academics, which is why she believes kindergarten should be mandatory in California.
And her students, who are mostly Latino and low-income, are facing bigger hurdles, including homelessness and the fear of having one or both of their parents deported because of their status as undocumented immigrants.
That's why Ontiveros believes her young students need more support, like access to school nurses and counselors.
"Sometimes kindergartners are not always aware of what's going on. But once in a while you do hear them talk, and you hear that they're afraid that maybe one of their parents might get taken away, and it's like, wow, they're only 5 and they're already hearing that," Ontiveros said. "It's heartbreaking."
She said in those cases, "I reassure them that school is a safe place, that they're OK here. They'll tell me things that are going on in their household, and I just have to be that positive rock for them. … We're a family. I always tell them that. And our classroom, we're always a family, and we look out for each other and we take care of each other."
Last year, the school — in the San Fernando Valley, north of downtown Los Angeles — had the highest percentage of homeless students in L.A. Unified. The district this year identified about 17,500 students as living in homelessness. Statewide, the number of K-12 homeless students has risen more than 20 percent in the past four years, to more than 200,000.
Source: This Telfair Elementary school teacher is a 'positive rock' for students at an LAUSD Pacoima campus facing homelessness and immigration fears – Daily News