UNBELIEVABLE: AUSTIN, TEXAS ELEMENTARY SCHOOL LIBRARIAN – SEXUAL DEVIANT BY NIGHT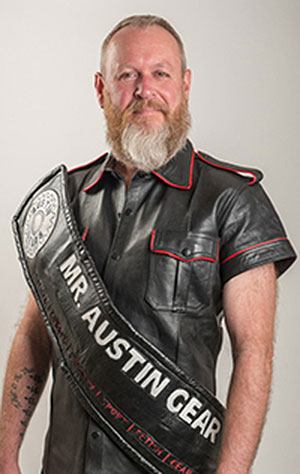 4.26.20 – Mass Resistance
"Unbelievable: Austin, Texas, Elementary School librarian is a BDSM "Leatherman" by night. Invited convicted male prostitute Drag Queen to read to schoolchildren."
A trail of depravity in a public elementary school in Austin, Texas.
School district does not consider this a problem!
Part of a pattern around the country?
https://www.massresistance.org/docs/gen4/20b/Austin-TX-Blackshear-library/index.html
Last year, our Texas MassResistance Director, Tracy Shannon, received a disturbing tip from a local parent. The Blackshear Elementary School had invited an Austin-area Drag Queen, David Lee Richardson, aka "Miss Kitty Litter," to read to the children in the school library.
Two months earlier, MassResistance had exposed "Miss Kitty Litter" as a convicted male prostitute. "Miss Kitty Litter" had been doing "Drag Queen Story Hour" events in the Austin Public Library system…
The FOIA request yielded quite a bit of information. We discovered that Roger Grape, the school librarian for the past seven years (who calls himself the "Guybrarian") was the person behind inviting Miss Kitty Litter to the library.
… Roger Grape, the elementary school "Guybrarian," certainly appeared to be a fairly aggressive LGBT activist. But it's actually far worse than that.
When Tracy Shannon began looking into Grape and his activities, it wasn't hard to find out what else he does. Grape is a very prominent member of a local Austin BDSM (bondage and sado-masochism) and sexual fetish organization…
"Flogging men at gear night" at a BDSM fetish club? That's a pretty interesting hobby for an elementary school librarian…
Shockingly, according to the FOIA material we received, Roger Grape has been an elementary school teacher since 2004, and has been the librarian at Blackshear Elementary since 2013. Clearly, the school district would have been able to see his BDSM/fetish activities in any cursory background check. None of this is hidden.
The disturbing fact is that the school officials – including the principal, Superintendent, and School Board members – don't really see his bizarre activities as a problem.
PLEASE GO TO THIS LINK TO READ THE FULL STORY WHICH ILLUSTRATES THE IMPORTANCE OF HAVING THE EXPERTISE OF MASS RESISTANCE TO HELP PARENTS PROTECT THEIR CHILDREN FROM VILE, SEXUAL DEVIANTS IN OUR SCHOOLS: https://www.massresistance.org/docs/gen4/20b/Austin-TX-Blackshear-library/index.html
PLEASE CONSIDER DONATING TO MASS RESISTANCE TO ASSIST THEM IN THEIR EFFORTS TO PROTECT OUR CHILDREN: https://www.massresistance.us/cc_donations.html