Unplanned: an Emotional Roller Coaster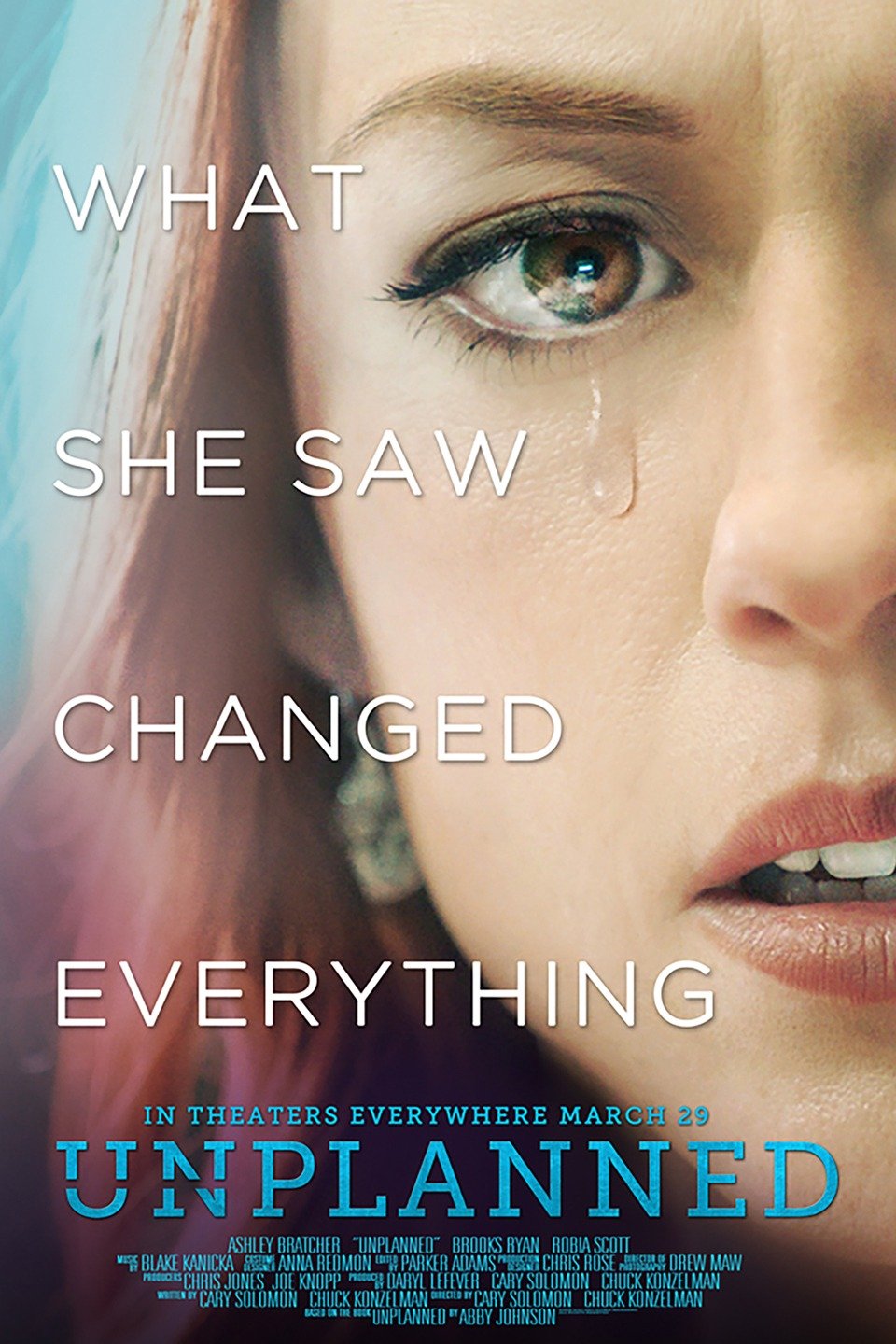 "Unplanned: an Emotional Roller Coaster"
By Donna Garner
3.29.19
My husband and I just returned from watching the opening weekend showing of the movie "Unplanned." What Abby Johnson experienced in her life journey was indeed "Unplanned."
The movie portrays what Abby saw, felt, hid, and finally had the courage to proclaim to the world — the secrets behind abortions and Planned Parenthood.
Words fail me to explain how watching this movie impacted me, but I can say one thing for sure: "Anyone who sees this movie will never be the same again."
Viewing the picture on a computer screen of a moving fetus and then seeing that human life disappear will be etched in my memory forever – which it should!
The Motion Picture Association of America deliberately gave this movie an "R" rating, hoping to keep young people (the future customers of Planned Parenthood) from seeing the truth.
Rightfully, Pure Flix, the producer and distributor of the movie, said, "In this case, R stands for Recommended."
As stated by Pure Flix, the co-writers, and co-directors of Abby Johnson's story:
"We consider the MPAA's current standards to be deeply flawed, insofar as they allowed scenes of remarkably graphic sex, violence, degradation, murder and mayhem to have a PG-13 rating, whereas our film, highlighting the grave dangers of abortion in a straightforward manner, is considered dangerous for the American people to view.
A 15-year-old girl can get an abortion without her parent's permission but she can't see this movie without adult supervision? That's sad."
Abby Johnson's authentic experiences (having been misled by Planned Parenthood through two abortions herself and having assisted with the abortions of 22,000 others) cannot be questioned.
The tumultuous and painfully honest portrayal of Abby's journey from Planned Parenthood clinic director to staunch pro-life supporter is an emotional roller coaster ride.
Who is old enough to see this movie? My advice is that any girl who is old enough to get pregnant and any boy who is old enough to get a girl pregnant should see this movie.
Rush Limbaugh revealed on his radio show today that only Fox News has accepted advertising for this movie.
These others refused to sell ad time: The Travel Channel, Cooking Channel, HGTV, Food Network, Hallmark Channel, and USA Network. Shame on them for lacking the courage to stand up against Planned Parenthood!
A person must be at least 17 and have a photo ID (showing birth date) to attend an R-rated movie. However, a person younger than 17 may also see an R-rated movie so long as he/she is accompanied by a parent who bought the ticket.