Warwick University to lower entry grades for disadvantaged pupils
Warwick Scholars programme will also include bursaries and support for local applicants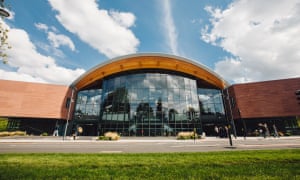 Warwick University is to launch an ambitious effort to recruit disadvantaged students from within its region, with a package of measures including financial support, reduced admissions barriers and aid to local schools.
The university says it is prepared to spend £10m a year on the programme, named Warwick Scholars, to improve the admissions prospects of talented students from deprived areas or underrepresented groups living within a 30-mile radius of its campus.
Warwick's programme is the first significant response by a Russell Group university to the higher education regulator's recent call for universities in England to improve access using contextual admissions, which adjust entry requirements based on a student's background and family circumstances.
Stuart Croft, Warwick's vice-chancellor, said the university was prepared to lower its required A-level entry requirements by as much as four grades, based on evidence that the university has collected on previous admissions policies over the last six years.
"Students from less advantaged backgrounds and less successful schools simply can't get to a place like Warwick, so we're trying to calibrate what works," said Croft.
"We have traditionally used a two-grade reduction and that has worked to some extent but quite clearly the feedback is that four grades would make an enormous difference, so we are going down that road and doing this in a very careful, evidenced way."
Source: Warwick University to lower entry grades for disadvantaged pupils | Education | The Guardian