Why eLearning is the Future of Staff Development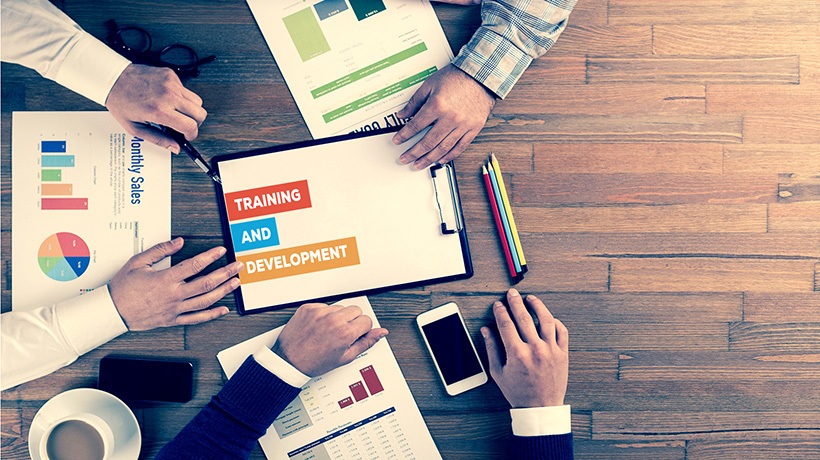 As the pandemic forces everyone to change and discover new ways of doing things, even staff development and corporate training have undergone numerous changes. It has, in fact, been on the increase as numerous companies have used this time to implement staff development and training, making use of the downtime to increase staff knowledge. However, gone are the workshops and live company teambuilding or training events, and many firms have moved this function online. Don't get left behind because you don't know how to do this or are worried about the process and time involved in putting your existing staff development or product and process training online.
Why is it critical to develop staff at this time?
As the current working and traveling restrictions look to ease, there is a possibility of things normalizing somewhat. However, it is clear that working from home and remote employment will continue to be on the increase. As with all change, this is likely to cause some disruption to the business cycle and processes. The best way to overcome these issues is to prepare staff for your new processes, products, and general operating procedures in the new normal.
As aforementioned, eLearning as a whole is on the rise, and many businesses have already made use of eLearning to keep their staff in a phase of development whilst their businesses have been closed. For those who haven't done this, it may be time to make use of the available technology and software to unleash a new employee, post lockdown, that will allow your business to flourish.
Webinars and eLearning are trending
Webinars are the internet equivalent of a seminar or workshop. There is a host who presents on a set topic, either streamed live or recorded and played back. With a classroom of remote participants, topics range from how to fix your car to tips on homeschooling. The material, whatever the topic, needs to be succinct and professionally set out and presented for the learners to engage and interact with. There is normally an opportunity for group work and discussions as well as an online chat between participants.
E-learning arguably includes anything that is learned online, from simple language apps to detailed long-term courses. As long as it is learned online, it would fall under the incredibly large remit of e-learning. Generally, modules are presented online for the learner to work their way through. A full online course is likely to include a few webinars, group discussion, and online real-time chat.
Additionally, new technologies such as Artificial intelligence (AI), Augmented reality (AR), and Virtual Reality (VR) are being incorporated into online learning and training. This is likely to allow for more interaction and mirror the traditional means of learning, allowing learners to create a community of practice with other learners, be they in the same locale or in another geographic location.
What is critical in all e-learning is the delivery. The material must be clear and easy to follow, whilst still imparting critical knowledge. It must be engaging and interactive to keep learners and participants interested, as the top reason for online courses not being completed was found to be the fact that learners lost interest. Whether you are training staff on product development or customer service, you will likely have to do this online. You should work on the content and the message, and you can have someone professional put the finishing touches on the training as well as perfecting it for online. Read more on how to impart product knowledge effectively through eLearning at Wahoo learning. There is a wide range of options available, be sure to find what works for your staff and your business.
After the Training
The analytics and assessment of the learning of this content will then follow accordingly. If possible, include this in the original training material design and planning so that it is integrated into the training and not simply tagged on at the end. It will be the assessment and reporting on the training that will allow you to see where your staff are and determine whether more corporate or product knowledge is required.
Your company will need to keep staff motivated and involved in training and development. The development of your material, the addition of assessments and interactive guided learning modules will be the most important process for your online learning to be successful. Make sure that you do your research and find the means or the professionals to assist you in this regard. The only way to keep employees logging in and participating in your company development process is to make it fun, cutting edge, and as interactive as possible. If you can't do this, then find someone who can.
Make sure that your staff are kept involved in the development and production of processes and products, and the easiest way to do this is to implement some form of eLearning program. Use all the modern technology at your disposal, including both lone learning modules with assessments, group discussions, and webinars to keep it interesting. It's the easiest way to boost company knowledge and the future of staff development.