Why the Women's Engineering Society still has its work cut out after 100 years
Britain gave the world the first official group for female engineers, but still only 12% of the UK's engineering workforce are women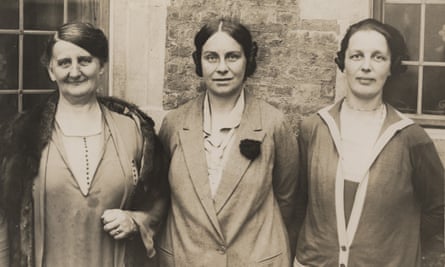 'Unladylike exploits with wiring.' Women's Engineering Society founding members Laura Willson, Caroline Haslett (its first secretary) and Margaret Partridge.

Photograph: Courtesy of IET Archives
In June 1919, seven women came together in London to do something unprecedented: they founded the world's first Women's Engineering Society (WES), which survives to this day.
The creation of WES was precipitated by the end of the first world war. Thousands of women had entered factories and gained practical engineering training, but the 1919 Restoration of Pre-War Practices Act forced women to hand over their jobs to men returninghome. The society's founding aims were to protect job opportunities for women in engineering and to ensure training and educational prospects were available to make sure women could enter the field.
WES built a strong network of women across the globe who communicated through the WES journal The Woman Engineer, conferences and letters. Photographs from the WES archives show members standing together as a body of women, rather than in individual portraits – a contrast to the standard images of the engineer, such as the 1857 photo by Robert Howlett of Isambard Kingdom Brunel in his top hat, standing by the chains of his machinery.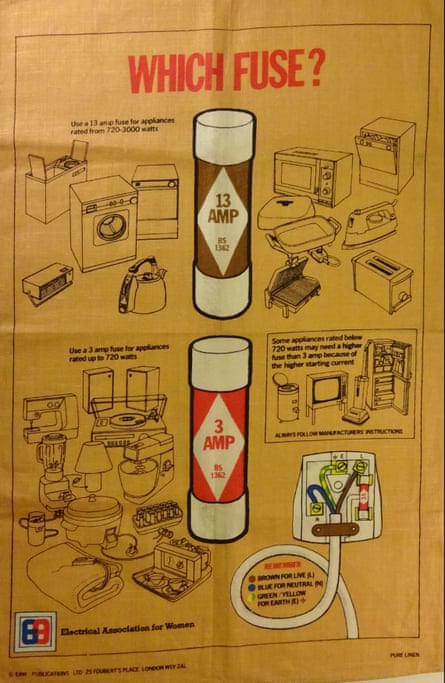 A 1970s Electrical Association for Women tea towel.
Photograph: Courtesy of IET Archives
When they couldn't find employment in engineering after the war, many women set up their own companies and factories employing only women. One founder member of WES Margaret Partridge set up her own electrical power supply company with partner Margaret Rowbotham and used it as a platform to support women engineers in their careers. Their most successful apprentice, Beatrice Shilling, went on to design and implement a restrictor for warplanes to stop them crashing. She played a crucial, if unsung, role in the second world war effort. Partridge wrote in a gleeful letter that Shilling "is a great acquisition to the firm … She has a wicked joy in making all the YWCA Hostel stand their hair on end by tales of her unladylike exploits with wiring."
Source: Why the Women's Engineering Society still has its work cut out after 100 years | Engineering | The Guardian