A Woman Alone – A Biography of Famed Novelist Mary Gaunt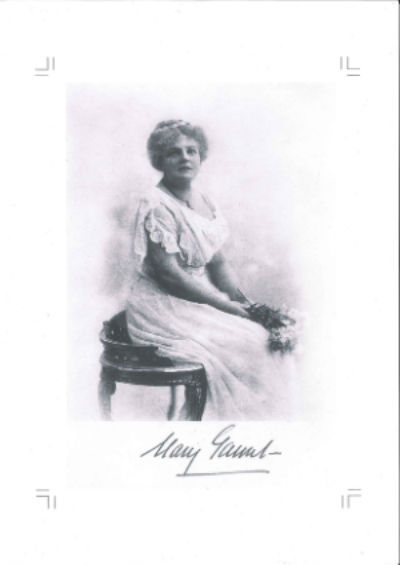 Famed Novelist Mary Gaunt from her book Alone in West Africa
Bronwen Hickman's new book,
MARY GAUNT Independent Colonial Woman
, honors and gives new life to the celebrated Australian novelist, who lived from 1861 to 1942. Gaunt's life was unprecedented for a woman born in the Victorian era. Worldwide travels showed her to be fearless, and prolific publishing showed her to be virtuosic. Her long journeys through the forests of West Africa, parts of the West Indies and China became the subject of her compelling travelogues and fiction, as well as her lectures about these lands. Her novels show her to be a feminist and a rebel. As one of the first women students to attend University of Melbourne, she carried this legacy to great heights, publishing 26 books and traveling to China in the chaos after the fall of the Ching Dynasty. It is no wonder that she was added to the Victorian Honor Roll of Women (Australia) on International Woman's Day in 2002. As it happens, Mary Gaunt was my great great Aunt. So I was honored to talk with her biographer, Bronwen Hickman, a brilliant scholar, to get more details about this adventurous woman's exciting life and to find out what gave her the fierce drive, courage and determination to live life on her own terms in an age when women's lives were desperately limited. She chose to call her African book
Alone in West Africa
. Those like Gaunt who have trail blazed or done things no-one's ever done before can well understand that deeply profound feeling of being completely alone. How and why I wondered should Mary Gaunt continue to inspire women and writers today?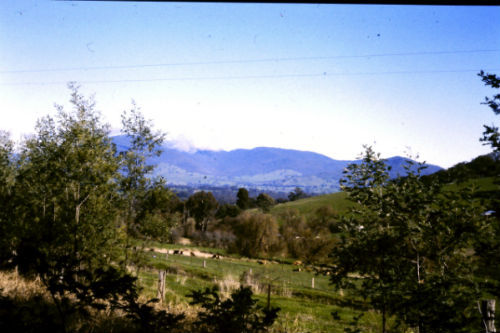 Chiltern in North Eastern Victoria, Australia where Mary Gaunt lived in her youth
Bronwen, Mary Gaunt traveled widely and independently to dangerous parts of the West Indies, West Africa and China, among other places, in a time when this was unprecedented for a woman. She was also the first woman to attend the University of Melbourne. What gave her the encouragement and drive to explore?
In the front of the book on her travels in Africa, Mary Gaunt quoted a verse by Rudyard Kipling:
There dwells a wife by the Northern Gate
And a wealthy wife is she;
She breeds a breed o' rovin' men,
And casts them over sea.
It was this 'wife by the Northern Gate', she said, who led Mary's grandfather into the service of the Honourable East India Company and later to settle with his wife, her father and ten children in Van Diemen's Land (Tasmania). She also sent William Gaunt out to Australia in the gold rushes of 1852, not to dig for gold but as a government official. He walked straight into a job on the goldfields in northern Victoria, and never looked back. And he and his wife had five sons and two daughters, and they were under the spell as well. 'I cannot remember when any one of us would not have gone anywhere in the world at a moment's notice,' Mary wrote once.
In the colonies of Australia, it was an age of freedom: the old rules of social etiquette broke down in the Australian bush. On the goldfields children even in well-to-do families had a freedom they might never have had in England.
Mary and her sister Lucy were the eldest in William Gaunt's family, and had five young brothers to lead into adventure and mischief. One of their homes was on the edge of a swamp – now a manicured lake in the city centre of Ballarat; they built rafts and battled pirates or Zulu warriors. Another home, further out of town, was a small cottage when their parents bought the property. Their enterprising father bought a disused tavern from an old goldfield, cut it into four and dragged it twenty kilometres by bullock wagon to increase the size of their new home. They had room to roam even further there.
But with young womanhood, Mary compared the increasing freedom the boys had with the limitations put on her and Lucy. She felt the injustice of it all. Why couldn't she do what the boys did? Her first breakthrough was to sit for and pass the Matriculation exam for Melbourne University. Of course she couldn't actually go to the University – only boys did that! It was five years before the rules were changed and a woman could push open the door – and Mary was the first to do it.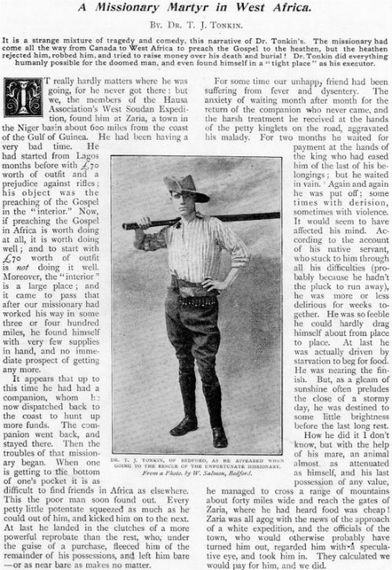 Dr. Thomas Tonkin, Mary's Co-Author on three of her novels
Gaunt was quite prolific. She wrote five travelogues: Alone in West Africa (1912), A Woman in China (1914), A Broken Journey (1919), Where the Twain Meet (1922), Reflection – in Jamaica (1932); as well as novels, short stories, and histories. In researching your book, what did you find out about Gaunt that she had kept private and did not bring to her writing?
Mary's first novel, Dave's Sweetheart, is set in a goldfields camp, and tells of a passionate young woman who loves a self-confident and cruel scoundrel, and is herself loved by the honest police sergeant. It tells of dark passions, greed, murder and revenge. 'Vigorous and promising', the critics said. It was a novel that young women could read and take courage from, written in a forthright and engaging style.
Her next, Kirkham's Find (1897), is the most biographical of all her novels. It is a strong case for women – for the right to equality, to earning a living, to being independent. Her heroine, Phoebe, wants to study and go to University; she is sneered at by her younger brothers. But the heroine makes a life for herself as a beekeeper and wins her independence, as well as the man she loves.
Throughout her writing her heroines were role models for other women. They were in robust good health; they outwitted the police sergeant, they defeated an attempted robbery, they rescued a kidnapped husband, they travelled – and lived – in West Africa and China where many women feared to tread.
We learn more about Mary Gaunt from her published work than from any private writing. This is because there is so little private writing to be had. She did not keep copies of the letters she wrote, and destroyed the ones she received. She kept a diary all her life, but none can be found. Her unpublished autobiography (or three-quarters of it) was found a few years ago, and reveals little more of her than research has done. Did she fall in love with the mysterious co-writer of her first African books? Possibly. Did she ever want to marry again, after being widowed at forty? Possibly. Will we ever know? I doubt it. She was a very private person.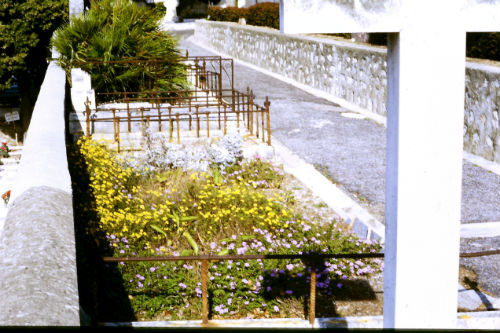 Mary's grave in the cemetery Cannes, France
How has Australia represented and historicized their female authors and artists? What is still left to do?
Australia is beginning to recognise its female authors and artists, but there is a long way to go. Mary has a racehorse named after her, and a street in the national capital, Canberra; and has been entered on the Victorian Women's Honour Roll. Since the bi-centenary of white settlement in 1988, more has been written about the women of our history than all that was on record before. It is a good sign.
Your book depicts Gaunt as a tomboy, a rebel, and a forward thinking brave woman. What do you think Gaunt's legacy is for women today?
I discovered Mary when I was a young mother at home with a baby, longing to read and study, to travel and to write. She did things in 1881 that I felt unable to do in the 1970s, and made me stand on tiptoes to achieve the things that mattered to me. As a legacy – for me, that is enough!
For more information on MARY GAUNT Independent Colonial Woman: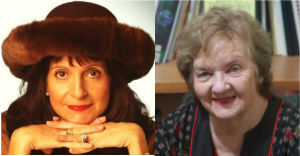 C. M. Rubin and Bronwen Hickman
(All photos are courtesy of Bronwen Hickman)
Join me and globally renowned thought leaders including Sir Michael Barber (UK), Dr. Michael Block (U.S.), Dr. Leon Botstein (U.S.), Professor Clay Christensen (U.S.), Dr. Linda Darling-Hammond (U.S.), Dr. MadhavChavan (India), Professor Michael Fullan (Canada), Professor Howard Gardner (U.S.), Professor Andy Hargreaves (U.S.), Professor Yvonne Hellman (The Netherlands), Professor Kristin Helstad (Norway), Jean Hendrickson (U.S.), Professor Rose Hipkins (New Zealand), Professor Cornelia Hoogland (Canada), Honourable Jeff Johnson (Canada), Mme. Chantal Kaufmann (Belgium), Dr. EijaKauppinen (Finland), State Secretary TapioKosunen (Finland), Professor Dominique Lafontaine (Belgium), Professor Hugh Lauder (UK), Lord Ken Macdonald (UK), Professor Geoff Masters (Australia), Professor Barry McGaw (Australia), Shiv Nadar (India), Professor R. Natarajan (India), Dr. Pak Tee Ng (Singapore), Dr. Denise Pope (US), Sridhar Rajagopalan (India), Dr. Diane Ravitch (U.S.), Richard Wilson Riley (U.S.), Sir Ken Robinson (UK), Professor Pasi Sahlberg (Finland), Professor Manabu Sato (Japan), Andreas Schleicher (PISA, OECD), Dr. Anthony Seldon (UK), Dr. David Shaffer (U.S.), Dr. Kirsten Sivesind (Norway), Chancellor Stephen Spahn (U.S.), Yves Theze (LyceeFrancais U.S.), Professor Charles Ungerleider (Canada), Professor Tony Wagner (U.S.), Sir David Watson (UK), Professor Dylan Wiliam (UK), Dr. Mark Wormald (UK), Professor Theo Wubbels (The Netherlands), Professor Michael Young (UK), and Professor Minxuan Zhang (China) as they explore the big picture education questions that all nations face today.
The Global Search for Education Community Page
C. M. Rubin is the author of two widely read online series for which she received a 2011 Upton Sinclair award, "The Global Search for Education" and "How Will We Read?" She is also the author of three bestselling books, including The Real Alice in Wonderland, is the publisher of CMRubinWorld, and is a Disruptor Foundation Fellow.
Follow C. M. Rubin on Twitter: www.twitter.com/@cmrubinworld