Around the World in 30 Days – August 2015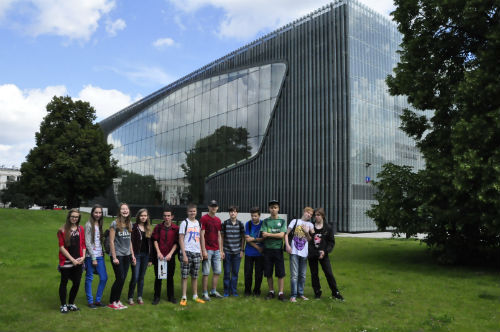 C. M. Rubin's global education report
In August, global collaboration and cooperation was a recurrent theme in
The Global Search for Education
stories and interviews. I talked to the CEO of Edmodo, a leading innovator in K-12 blended learning, about how teachers, learning platforms, software, parents and students across the globe can work together in new ways thanks to digital technology. And I caught up with international guests and teachers at Edmodo's annual conference, EdmodoCon, which has been called the educational collaboration event of the year. Also this month, Maciej Jakubowski (Warsaw University) shared his research on Polish Ed Reform along with his tips for the rest of the world. Anthony Carnevale (Georgetown University) discussed what's really happening with US Jobs, while Cynthia Lopez (former Film Commissioner for the NYC Mayor's Office of Media and Entertainment) gave us an update on entertainment business jobs in NYC. Finally, our Top 12 Global Teacher Bloggers talked about building partnerships between the classroom and the home.
On August 4th, EdmodoCon 2015, Edmodo's annual conference online, was streamed live from San Mateo, California. Thousands and thousands of teachers from all over the world logged on to share the ways they are using Edmodo and other tech tools to personalize learning. Catching up with the international participants, I heard many real world viewpoints on blended learning. From Spain, Teresa Perles told me that, "Long explanations on the blackboard have definitely become outmoded in our school. Today, all classrooms have a screen on which we can project the presentations we have created or chosen beforehand, and then we share them with students; or we implement flipped teaching." Lisa Goochee, former teacher in Brazil and now at Stanford Learning Design added, "The most outdated and destructive vestigial feature in the modern K-12 space is the emphasis on standardized testing along with the college admissions and enrollment processes which rely on these testing conventions. With the digital tools we have on hand, we could liberate children to experience and demonstrate their learning in far more compelling ways via live documentation of community-based or real-world endeavors."
I talked to Vibhu Mittal (CEO of Edmodo – the world's number one K-12 social learning network) and Michael Horn (co-founder and executive director of the Clayton Christensen Institute). The resources blended learning can provide to teachers and students are growing exponentially every day. Keeping up with the changes in educational technology can be a challenge. Horn notes that "We need to support teachers in this change in practice, and we need to create more personalized learning experiences for teachers as well so that we can acknowledge and certify their mastery of certain parts of their craft and support them in the areas where they need to and want to improve."
Maciej Jakubowski (Warsaw University) discussed with me how Poland turned around its education system from having one of the lowest PISA achievement rates in Europe to one of the best. The story serves as an inspiration to any struggling national educational system. His advice for further improvement in Poland and abroad — "We have to provide more support for the weakest students, while at the same time we need to better recognize different talents and find multiple ways to make them flourish within the comprehensive school system."
Some interesting news about the US economy: While middle wage jobs show little signs of recovery, a new study from Georgetown University discovered there have been more "good" jobs (which pay at least $53,000 a year) than people have assumed, and 2.8 million of the 2.9 million good jobs gained in the recent period of recovery have gone to college graduates. Anthony Carnevale, the lead author of this report, gave me the scoop on this important data, noting that "Good jobs that have been prominent in this recovery include managers, software developers, physicians and surgeons, registered nurses, financial analysts and computer occupations," all pointing toward the continued importance of a college education, despite what certain pessimists might claim.
And some good news for the NYC economy: I talked to the owners of the thriving Silvercup Studios and Cynthia López (former Film Commissioner for NYC) about Silvercup's expansion into the Bronx and how filming movies and TV shows in New York boosts revenue and the local economy. As López noted, "The industry generates billions of dollars to the local economy and employs 130,000 New Yorkers behind the scenes."
Finally, bringing it back to the all important level of the learning journey as we head back to school, I asked our top global teacher bloggers how parents can best help teachers and vice versa. Pauline Hawkins recommended that all parties "find a common ground," while Richard Wells suggested that students should keep daily logs for both teachers and parents to look at.
For more information visit cmrubinworld.com.
(Photo is courtesy of Maciej Jakubowski)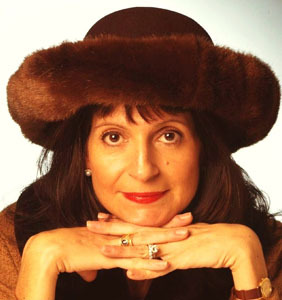 C. M. Rubin
Join me and globally renowned thought leaders including Sir Michael Barber (UK), Dr. Michael Block (U.S.), Dr. Leon Botstein (U.S.), Professor Clay Christensen (U.S.), Dr. Linda Darling-Hammond (U.S.), Dr. MadhavChavan (India), Professor Michael Fullan (Canada), Professor Howard Gardner (U.S.), Professor Andy Hargreaves (U.S.), Professor Yvonne Hellman (The Netherlands), Professor Kristin Helstad (Norway), Jean Hendrickson (U.S.), Professor Rose Hipkins (New Zealand), Professor Cornelia Hoogland (Canada), Honourable Jeff Johnson (Canada), Mme. Chantal Kaufmann (Belgium), Dr. EijaKauppinen (Finland), State Secretary TapioKosunen (Finland), Professor Dominique Lafontaine (Belgium), Professor Hugh Lauder (UK), Lord Ken Macdonald (UK), Professor Geoff Masters (Australia), Professor Barry McGaw (Australia), Shiv Nadar (India), Professor R. Natarajan (India), Dr. Pak Tee Ng (Singapore), Dr. Denise Pope (US), Sridhar Rajagopalan (India), Dr. Diane Ravitch (U.S.), Richard Wilson Riley (U.S.), Sir Ken Robinson (UK), Professor Pasi Sahlberg (Finland), Professor Manabu Sato (Japan), Andreas Schleicher (PISA, OECD), Dr. Anthony Seldon (UK), Dr. David Shaffer (U.S.), Dr. Kirsten Sivesind (Norway), Chancellor Stephen Spahn (U.S.), Yves Theze (LyceeFrancais U.S.), Professor Charles Ungerleider (Canada), Professor Tony Wagner (U.S.), Sir David Watson (UK), Professor Dylan Wiliam (UK), Dr. Mark Wormald (UK), Professor Theo Wubbels (The Netherlands), Professor Michael Young (UK), and Professor Minxuan Zhang (China) as they explore the big picture education questions that all nations face today.
The Global Search for Education Community Page
C. M. Rubin is the author of two widely read online series for which she received a 2011 Upton Sinclair award, "The Global Search for Education" and "How Will We Read?" She is also the author of three bestselling books, including The Real Alice in Wonderland, is the publisher of CMRubinWorld, and is a Disruptor Foundation Fellow.
Follow C. M. Rubin on Twitter: www.twitter.com/@cmrubinworld