Around the World in 30 Days – December 2014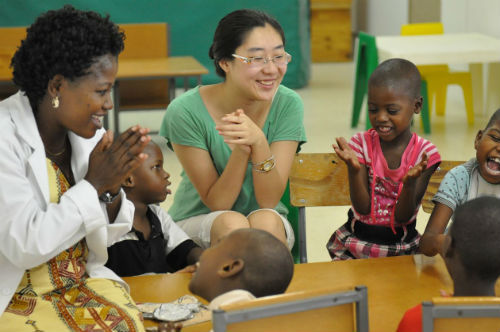 C. M. Rubin's global education report from Canada, China, the US and the UK.
In December, I continued my conversations with world leaders on the frontiers of education reform. These leaders (from Canada, China, America and the UK) all share a commitment to transforming education at the ground level, so that the poorest and most disadvantaged schools can become sites for development of innovative education and can create smart
and
employable future citizens.
From Canada, I talked to Mary Jean Gallagher, (Chief Student Achievement Officer of Ontario and Assistant Deputy Minister of the Student Achievement Division of the Ontario Ministry of Education) about the extensive educational turnaround in Ontario. The statistics are proof of the significant success. For instance, over the past decade, the percentage of students meeting provincial standards in the annual literacy and numeracy tests for grades three and six has risen from 54 percent to 71 percent, and the high school graduation rate has increased from 68 percent to 83 percent. Gallagher explains that this was caused by offering support at multiple levels of the system: "Support is provided in the form of advice, shared research into effective practices, opportunities for exchanging insights among peers, and the funding per school ($15,000) for release time out of the normal work schedule for planning, monitoring, reflecting on and integrating what is being learned into classroom practice."
From China, I talked to Jiang Xueqin (deputy principal of highly regarded Tsinghua University High School) about how to offer progressive education in a nation where the gap between rich and poor is immense. This requires creating programs early on for the disadvantaged children in China, investing in vocational programs, and building a national system of community colleges. He also spoke of his teaching philosophy: "It requires tremendous emotional intelligence, self-understanding, wisdom, maturity, and confidence to maintain a minimal interventionist attitude while offering non-judgmental support and encouragement. Teachers and students are the real stars of any great school, and real education leadership means playing a backstage and supporting role."
From the United States, I talked to Harvard professor Howard Gardner about how his innovative concept, Good Grit, meaning the combination of character and drive, can be applied to education systems across the globe. Gardner was joined by Jeffrey Beard from the UK (former Director General of the International Baccalaureate Organization, now Founder and Chairman of Global Study Pass). Gardner and Beard show that Good Grit is a breakthrough concept in education reform and can pave the way for students to do better in the increasingly competitive global marketplace. Moreover, Gardner and Beard suggest that Good Grit will lead to a more collaborative and ethical future.
In the words of Gardner, "If you simply want to have the most toys at the end of life, you might get away with Bad or Compromised Grit. But if you pursue goals beyond self-aggrandizement, then you can do well both for yourself and for the world. And even if you don't aim to change the world, being truthful and trustworthy serve you well in every marketplace."
Finally, I want to take this opportunity to wish a very happy new year to all our contributors and followers around the world. May we never stop learning and growing from these global conversations we so enjoy.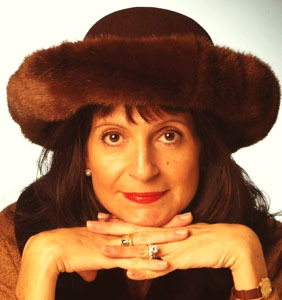 C. M. Rubin
(Photo is courtesy of Jiang Xueqin)
Join me and globally renowned thought leaders including Sir Michael Barber (UK), Dr. Michael Block (U.S.), Dr. Leon Botstein (U.S.), Professor Clay Christensen (U.S.), Dr. Linda Darling-Hammond (U.S.), Dr. MadhavChavan (India), Professor Michael Fullan (Canada), Professor Howard Gardner (U.S.), Professor Andy Hargreaves (U.S.), Professor Yvonne Hellman (The Netherlands), Professor Kristin Helstad (Norway), Jean Hendrickson (U.S.), Professor Rose Hipkins (New Zealand), Professor Cornelia Hoogland (Canada), Honourable Jeff Johnson (Canada), Mme. Chantal Kaufmann (Belgium), Dr. EijaKauppinen (Finland), State Secretary TapioKosunen (Finland), Professor Dominique Lafontaine (Belgium), Professor Hugh Lauder (UK), Professor Ben Levin (Canada), Lord Ken Macdonald (UK), Professor Barry McGaw (Australia), Shiv Nadar (India), Professor R. Natarajan (India), Dr. Pak Tee Ng (Singapore), Dr. Denise Pope (US), Sridhar Rajagopalan (India), Dr. Diane Ravitch (U.S.), Richard Wilson Riley (U.S.), Sir Ken Robinson (UK), Professor PasiSahlberg (Finland), Professor Manabu Sato (Japan), Andreas Schleicher (PISA, OECD), Dr. Anthony Seldon (UK), Dr. David Shaffer (U.S.), Dr. Kirsten Sivesind (Norway), Chancellor Stephen Spahn (U.S.), Yves Theze (LyceeFrancais U.S.), Professor Charles Ungerleider (Canada), Professor Tony Wagner (U.S.), Sir David Watson (UK), Professor Dylan Wiliam (UK), Dr. Mark Wormald (UK), Professor Theo Wubbels (The Netherlands), Professor Michael Young (UK), and Professor Minxuan Zhang (China) as they explore the big picture education questions that all nations face today.
The Global Search for Education Community Page
C. M. Rubin is the author of two widely read online series for which she received a 2011 Upton Sinclair award, "The Global Search for Education" and "How Will We Read?" She is also the author of three bestselling books, including The Real Alice in Wonderland, is the publisher of CMRubinWorld, and is a Disruptor Foundation Fellow.
Follow C. M. Rubin on Twitter: www.twitter.com/@cmrubinworld