Around the World in 30 Days: December 2016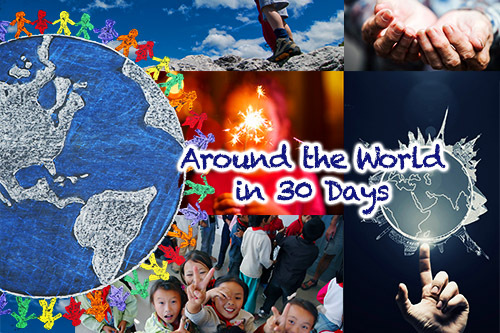 C. M. Rubin's Global Education Report
We were delighted to win our second
Upton Sinclair Award
this year, given for our "continual work on world-wide educational issues." In the more than ninety
Global Search for Education
articles we published throughout the world in 2016, our consistent themes included the need to fundamentally change the way we think about education so as to make it relevant in a rapidly changing globalized world, as well as an emphasis on its critical role in human wellbeing. Now, more than ever, educators, parents, business leaders, policymakers and students have a responsibility to recognize modern needs and foster the pertinent competencies – knowledge, skills, attitudes and behavior – that will enable new and existing generations to deal with the social, economic and environmental challenges that face our world. Until we do this, unemployment and social unrest will continue to haunt us.
The gap between the rich and the poor keeps widening, with the richest 10% of the population earning 9.6 times the income of the poorest 10%. Income inequality has been growing on average in OECD countries over the last 25 years. Relative poverty is increasing. Our Millennial Bloggers based all over the world shared their perspectives on the rich, the poor and the rapidly growing gap. "I venture to connect the dots: Brexit, Trump, Global inequity. What do these have in common?" writes Jacob Deleon Navarrete. "What lessons can be learned today to attenuate future discord?" Francisco Hernandez comments, "Making the poor more economically mobile has far less to do with taxing the rich than with finding and implementing ways to teach the poor marketable skills and encouraging them to join the workforce. What is needed is improved education and access to skills with a more equitable system of education, finance and admission."
In my in-depth interview with the OECD Director for Education and Skills, Andreas Schleicher, on the newly published PISA 2015 results, there are many fascinating findings: Just four provinces in China now provide 13% of the world's top-performing students; Singapore, Canada, Estonia, Japan and Finland have combined excellence and equity over a number of PISA tests, and interestingly these countries have a steadfast commitment to outstanding teaching and to supporting schools and students that are struggling. While socio-economic status accounts for 13% of the variation in science, maths and reading, the 10% most disadvantaged students in Macao (China) and Vietnam outperformed the 10% most advantaged students in 20 PISA participating countries.
From Big Data to Small Data – would small data help accomplish what is called Good Data in education? Pasi Sahlberg believes that good education must be evaluated from a variety of evidence which includes both the quantitative and the qualitative. He argues that in order to understand how well schools are doing, we also need to collect "small data" using teachers' and students' "observations, assessments and reflections" of the teaching and learning processes in classrooms. Small data is not a new idea. What is new is the technology that can now support this kind of analysis, and in my conversation with The Global Search for Education contributor Pasi Sahlberg this month, we discussed the latest issues and opportunities surrounding school-based formative assessments.
In an uncertain and rapidly changing world, Charles Fadel, founder of the Center for Curriculum Redesign (CCR), believes the ability "to reflect and adapt is at a premium." In my conversation with Fadel this month, he advocated for a holistic approach to 21st Century education. Charles recommends redesigning school curriculums to offer a complete framework across the 4 dimensions of an education, which include knowledge, skills, character and meta-learning. In the meta-learning dimension, the main focus of this month's interview, students would practice "reflection, learn about their learning, internalize a growth mindset that encourages them to strive, and learn how to adapt their learning and behavior based on their goals."
Our Global Teacher Bloggers are pioneers and innovators in fields such as technology integration, mathematics coaching, special needs education, science instruction, and gender equity. They have founded schools, written curricula, and led classrooms in 13 different countries that stretch across every populated continent on earth. These teachers empower and enrich the lives of young people from nearly every background imaginable. This month, we asked them to reveal the best gift they would recommend for their students this holiday season. "As we reflect on the year, it's also important to reflect on exactly who we each are, our strengths, our weaknesses, our assumptions, and our truths," writes Richard Wells. "A mirror might remind students to consider these points and in turn, remind their school that without formally recognizing the importance of reflection and rationalized thought, learning is shallow and facts go unchallenged." Warren Sparrow has many wishes for students around the world. He states, "Be encouraged to take the chance and learn something new today, do not be afraid to go against the main stream and actually be prepared to work, embrace different cultures, people and encourage diversity, do something for other people, do not just think of yourself, be proud of what you could possibly achieve, have a goal and strive to achieve it, be kind to others, you do not know what baggage they are carrying…"
Our thanks once again to all our amazing teachers, millennials, other contributors and supporters around the world. Thank you for all your contributions in 2016. When it comes to the world of children there is always more work to be done. We look forward to continuing our work with you in 2017.
(Photos are courtesy of CMRubinWorld)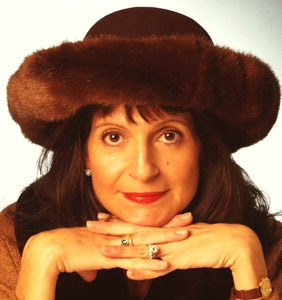 C. M. Rubin
Join me and globally renowned thought leaders including Sir Michael Barber (UK), Dr. Michael Block (U.S.), Dr. Leon Botstein (U.S.), Professor Clay Christensen (U.S.), Dr. Linda Darling-Hammond (U.S.), Dr. MadhavChavan (India), Professor Michael Fullan (Canada), Professor Howard Gardner (U.S.), Professor Andy Hargreaves (U.S.), Professor Yvonne Hellman (The Netherlands), Professor Kristin Helstad (Norway), Jean Hendrickson (U.S.), Professor Rose Hipkins (New Zealand), Professor Cornelia Hoogland (Canada), Honourable Jeff Johnson (Canada), Mme. Chantal Kaufmann (Belgium), Dr. EijaKauppinen (Finland), State Secretary TapioKosunen (Finland), Professor Dominique Lafontaine (Belgium), Professor Hugh Lauder (UK), Lord Ken Macdonald (UK), Professor Geoff Masters (Australia), Professor Barry McGaw (Australia), Shiv Nadar (India), Professor R. Natarajan (India), Dr. Pak Tee Ng (Singapore), Dr. Denise Pope (US), Sridhar Rajagopalan (India), Dr. Diane Ravitch (U.S.), Richard Wilson Riley (U.S.), Sir Ken Robinson (UK), Professor Pasi Sahlberg (Finland), Professor Manabu Sato (Japan), Andreas Schleicher (PISA, OECD), Dr. Anthony Seldon (UK), Dr. David Shaffer (U.S.), Dr. Kirsten Sivesind (Norway), Chancellor Stephen Spahn (U.S.), Yves Theze (LyceeFrancais U.S.), Professor Charles Ungerleider (Canada), Professor Tony Wagner (U.S.), Sir David Watson (UK), Professor Dylan Wiliam (UK), Dr. Mark Wormald (UK), Professor Theo Wubbels (The Netherlands), Professor Michael Young (UK), and Professor Minxuan Zhang (China) as they explore the big picture education questions that all nations face today.
The Global Search for Education Community Page
C. M. Rubin is the author of two widely read online series for which she received a 2011 Upton Sinclair award, "The Global Search for Education" and "How Will We Read?" She is also the author of three bestselling books, including The Real Alice in Wonderland, is the publisher of CMRubinWorld, and is a Disruptor Foundation Fellow.
Follow C. M. Rubin on Twitter: www.twitter.com/@cmrubinworld