Around the World in 30 Days: February 2017
C. M. Rubin's Monthly Global Education Report
This month in
The Global Search for Education
, I had the pleasure of interviewing both the Minister of Education and Culture for Finland, Sanni Grahn-Laasonen, and President of the National Center on Education and the Economy in the US, Marc Tucker. Additionally, we asked our Top Global Teacher Bloggers to share their strategies to foster a media literate, truth-seeking, and critically engaged generation of global citizens in an era of Fake News. Environmental changes are affecting every country in the world; this month our
Millennial Bloggers
shared their thoughts and solutions on how to save our planet.
Minister of Education and Culture Sanni Grahn-Laasonen told The Global Search for Education that her country's vision for education is a nation that is "continuously learning." Finland wants an education system that gives everyone "strong, transferable skills, and also allows everyone to return to education when they need it." In the workplace, this requires a culture that "allows for continuous professional development," and she believes it is the government's job "to encourage people to learn."
For two decades, Marc Tucker's research has focused on the policies and practices of the countries with the best education systems. "A growing number of other countries are turning out entire high school graduating classes that are much better educated than ours, with much more equity, and they are doing it at a lower cost per student," says Marc. On the subject of the new generation of 'Dustbowl' victims and the loss of manufacturing in American jobs, Tucker notes, "Politicians have persuaded them that this is the result of unfair treaties, but the truth is that much of the work these people can do can now be done more cheaply and reliably by machines. They want their old jobs back and do not want to work in offices and move to other parts of the country. And they do not want to go back to school or be retrained."
Twitter, Facebook and other prominent new social and online media platforms have a very different structure to any free press vehicle we have seen in the modern world. There is no third party editing process by a recognized and respected media brand. Content "as is" is simply shared among a multitude of users. Respected traditional news outlets have also endured criticism and hardships. Competition from the new web companies has challenged them in a way that, according to the Pew research center, "goes far beyond the financial side, to the very core elements of the news industry itself." Our Top Global Teacher Bloggers took on the Fake News epidemic this month. "Media education is more important than ever," stresses Maarit Rossi, who shares Finnish schools' tradition of "News week," a collaboration between schools and the press. "Students need to read more, and not just for pleasure, but also for exposure to the human condition," notes Pauline Hawkins, who believes people "cannot be critical thinkers when they have limited knowledge and limited experiences." Shaelynn Fransworth believes the phenomenon provides "teachable moments for educators across the globe," and especially the important conversations in which students "understand the value of fake news in the age of information."
According to the OECD's research, the growth and prosperity the world has experienced in past decades has "been accompanied by environmental pollution and natural resource depletion." The number of natural disasters has significantly increased. OECD research estimates that by 2050, carbon dioxide emissions from fuel combustion will have increased by more than 50%. Biodiversity is decreasing due to deforestation. These significant environmental changes will impact our entire world unless we all start to collectively think green. "To translate words into action, we need to reshape fundamental mindsets," says Kamna Kathuria. "Climate change is not only a discussion of politics and economics, it is a discussion of ethics," adds Wilson Carter III. "We need to decide what kind of world we want to leave for our children. Call Congress, demand a revenue neutral carbon tax, do it for your home, your children and yourselves."
Our thanks once again to all our amazing teachers, millennials, other contributors and supporters around the world. We look forward to more of your contributions next month. When it comes to the world of children there is always more work to be done.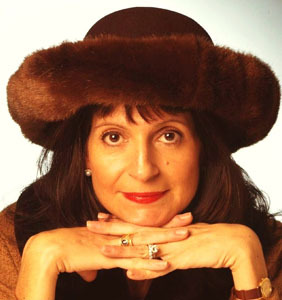 C. M. Rubin
(Photos are courtesy of CMRubinWorld)
Join me and globally renowned thought leaders including Sir Michael Barber (UK), Dr. Michael Block (U.S.), Dr. Leon Botstein (U.S.), Professor Clay Christensen (U.S.), Dr. Linda Darling-Hammond (U.S.), Dr. MadhavChavan (India), Professor Michael Fullan (Canada), Professor Howard Gardner (U.S.), Professor Andy Hargreaves (U.S.), Professor Yvonne Hellman (The Netherlands), Professor Kristin Helstad (Norway), Jean Hendrickson (U.S.), Professor Rose Hipkins (New Zealand), Professor Cornelia Hoogland (Canada), Honourable Jeff Johnson (Canada), Mme. Chantal Kaufmann (Belgium), Dr. EijaKauppinen (Finland), State Secretary TapioKosunen (Finland), Professor Dominique Lafontaine (Belgium), Professor Hugh Lauder (UK), Lord Ken Macdonald (UK), Professor Geoff Masters (Australia), Professor Barry McGaw (Australia), Shiv Nadar (India), Professor R. Natarajan (India), Dr. Pak Tee Ng (Singapore), Dr. Denise Pope (US), Sridhar Rajagopalan (India), Dr. Diane Ravitch (U.S.), Richard Wilson Riley (U.S.), Sir Ken Robinson (UK), Professor Pasi Sahlberg (Finland), Professor Manabu Sato (Japan), Andreas Schleicher (PISA, OECD), Dr. Anthony Seldon (UK), Dr. David Shaffer (U.S.), Dr. Kirsten Sivesind (Norway), Chancellor Stephen Spahn (U.S.), Yves Theze (LyceeFrancais U.S.), Professor Charles Ungerleider (Canada), Professor Tony Wagner (U.S.), Sir David Watson (UK), Professor Dylan Wiliam (UK), Dr. Mark Wormald (UK), Professor Theo Wubbels (The Netherlands), Professor Michael Young (UK), and Professor Minxuan Zhang (China) as they explore the big picture education questions that all nations face today.
The Global Search for Education Community Page
C. M. Rubin is the author of two widely read online series for which she received a 2011 Upton Sinclair award, "The Global Search for Education" and "How Will We Read?" She is also the author of three bestselling books, including The Real Alice in Wonderland, is the publisher of CMRubinWorld, and is a Disruptor Foundation Fellow.
Follow C. M. Rubin on Twitter: www.twitter.com/@cmrubinworld