Around the World in 30 Days – January 2015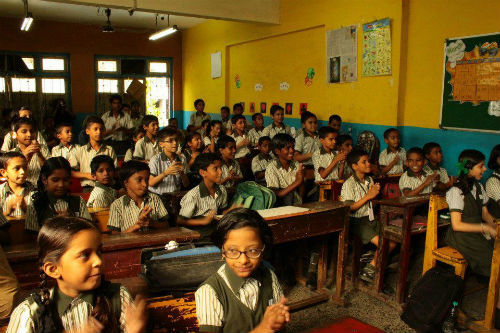 C. M. Rubin's global education report from India, England, Finland and Europe
In January, I talked with world leaders from India, England, Finland and Europe about their goals to improve education. Each had a distinct project and clear opinions about what was the most important facet of education to focus on: from how to make education accessible to everyone, to how to make students into stronger candidates for jobs in the global marketplace.At the dynamic Education Fast Forward 12 Debate on January 19, I spoke with Stefan Dercon (Chief Economist, Department for International Development in London) and Andreas Schleicher (Special Advisor on Education Policy, OECD in Paris) about their opinions on the issues raised in the "Turning School Performance to Economic Success" discussion. As the marketplace expands to be more inclusive, global and robust, all eyes are pointed to education systems as a crucial platform to prepare citizens to meet the demands of a changed world. But how key is education to a country's economic success? In their opinion, it is crucial. And the skills that they emphasized above all others were the abilities to "collaborate, compete, and connect."But these skills in isolation are not enough. Stefan Dercon emphasizes, "The arts remain an important means to express ideas and concepts for all cultures, and no management speak or vocational skill that business likes will overcome this." Dercon's point is critical, since as thought leaders the world over attempt to use schools to create better job candidates, they must not fall into the trap of attempting to merely create 'productive workers'. Honing people's creative and artistic skills is fundamental to all great cultures.
In Finland, world renowned for its successful public school system, I talked to leading school improvement consultant and teacher, Mikko Salonen (of ENIRDELM, the European education network) about his work to help struggling schools turnaround and become more successful. Salonen's goals are clear – to have everyone in a school come to recognize their importance to the larger ecology of the school. In order to reach this goal, he has a multifaceted approach that involves working closely with the teachers and students in the individual school, but without any arrogance: "Many consultants have the tendency to be all-knowing and all-powerful. The consultation process might become derailed if the consultant takes too powerful a role or focuses the work wrongly." I will continue this coming year to inquire into how master educators around the world are turning around underperforming schools and classrooms. I think these hands-on case studies from around the world are one of the most revealing and important aspects of education reform.
In India, I talked to Shaheen Mistri, CEO of Teach for India (co-author of the bookRedrawing India – The Teach for India Story), which works to make sure that absolutely every child in India gets an education. Mistri told me, "Only when every person on the street realizes the role she can play in this movement, can we begin to change the conversations around education." This is a difficult task in a country where four percent of children don't ever start school. Inspired by Teach for Americafounder Wendy Kopp, Mistri convinced Kopp that children in India had similar problems to children in America. Teach for India depends on the work of the brightest Indian graduates, much like the Teach for America model. What is their prime motivation? According to Mistri, it's "Seva," the Hindi word for service and a core value in Indian culture. Perhaps it is Seva or service that should be the enduring value that we think about as we enter 2015. For without such service, how would the schools we love, and the education platforms we invest in, ever grow or expand?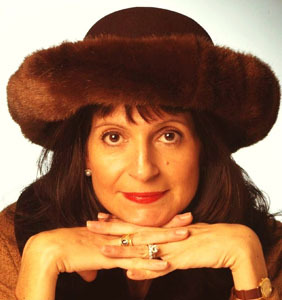 (Photo is courtesy of Teach for India)
Join me and globally renowned thought leaders including Sir Michael Barber (UK), Dr. Michael Block (U.S.), Dr. Leon Botstein (U.S.), Professor Clay Christensen (U.S.), Dr. Linda Darling-Hammond (U.S.), Dr. MadhavChavan (India), Professor Michael Fullan (Canada), Professor Howard Gardner (U.S.), Professor Andy Hargreaves (U.S.), Professor Yvonne Hellman (The Netherlands), Professor Kristin Helstad (Norway), Jean Hendrickson (U.S.), Professor Rose Hipkins (New Zealand), Professor Cornelia Hoogland (Canada), Honourable Jeff Johnson (Canada), Mme. Chantal Kaufmann (Belgium), Dr. EijaKauppinen (Finland), State Secretary TapioKosunen (Finland), Professor Dominique Lafontaine (Belgium), Professor Hugh Lauder (UK), Professor Ben Levin (Canada), Lord Ken Macdonald (UK), Professor Barry McGaw (Australia), Shiv Nadar (India), Professor R. Natarajan (India), Dr. Pak Tee Ng (Singapore), Dr. Denise Pope (US), Sridhar Rajagopalan (India), Dr. Diane Ravitch (U.S.), Richard Wilson Riley (U.S.), Sir Ken Robinson (UK), Professor PasiSahlberg (Finland), Professor Manabu Sato (Japan), Andreas Schleicher (PISA, OECD), Dr. Anthony Seldon (UK), Dr. David Shaffer (U.S.), Dr. Kirsten Sivesind (Norway), Chancellor Stephen Spahn (U.S.), Yves Theze (LyceeFrancais U.S.), Professor Charles Ungerleider (Canada), Professor Tony Wagner (U.S.), Sir David Watson (UK), Professor Dylan Wiliam (UK), Dr. Mark Wormald (UK), Professor Theo Wubbels (The Netherlands), Professor Michael Young (UK), and Professor Minxuan Zhang (China) as they explore the big picture education questions that all nations face today.
The Global Search for Education Community Page
C. M. Rubin is the author of two widely read online series for which she received a 2011 Upton Sinclair award, "The Global Search for Education" and "How Will We Read?" She is also the author of three bestselling books, including The Real Alice in Wonderland, is the publisher of CMRubinWorld, and is a Disruptor Foundation Fellow.
Follow C. M. Rubin on Twitter: www.twitter.com/@cmrubinworld