Around the World in 30 Days: July 2016
C. M. Rubin's Global Education Report
As the United States prepares to elect a new President this November, putting every student on a path towards a successful future should be the most important focus for discussion and debate among candidates as well as all voters. With that in mind, this month we asked Dr. Andy Hargreaves to kick off our Education Debate series 2016. Manish Kothari, Edmodo's General Manager of Platform, revealed the innovative top tech his network is launching for Back to School. Psyon Games, recently voted one of the hottest start-ups in Finland, told us how they will make science great again. Sir Anthony Seldon discussed how we can achieve sustainable happiness. Dr. Richard Dufour explained why "American schools are not failing," and indeed, how "they are getting the best results in our history." Last but not least, our Top Global Teacher Bloggers divulged the most important skills, behaviors, and attitudes that students need to become contributing global citizens.
What will be the legacy of Race to the Top and Barack Obama's other education initiatives, and what are the most critical needs for education leading up to 2030? This summer, The Global Search for Education brings back our popular 2012 Education Debate series and puts the big questions to thought leaders Diane Ravitch, Howard Gardner, Randi Weingarten, Julia Freeland Fisher, Charles Fadel and Andy Hargreaves, who was first to share his perspectives this month. "What the US now needs is a learning Secretary who promotes challenging and joyful learning for all students, uplifting and impactful learning for education professionals, and relentless learning among state systems from one another and from other systems across the world to become more innovative and effective," says Hargreaves.
Edmodo, aka the "Facebook for schools" that boasts over 65 million users in 370,000 schools around the world, has new and improved tools which allow users to go from local to global in just one click! This month, Manish Kothari, Edmodo's General Manager of Platform, explains how they are "making communication, collaboration, resource sharing and discovery even simpler and more relevant at a local, regional and global level."
A new Finnish game, Trump Vs. Science, allows players to throw various objects at Mr. Trump (ranging from globes to brick-like tomes) in response to his near-sighted claims about the real purpose of science and, naturally, in the name of scientific progress. Gamers' reaction so far? Over 2,000,000 objects have been thrown at the presidential candidate. "The Trump game demonstrates that scientific ignorance is our biggest problem in regards to the future the world," says Psyon Game CEO Olli Rundgren, who says he wants to make science great again.
Who among us feels happy? Who among us would like to be happier? Who is responsible for us feeling happy or not? Who believes that we have it in our power to be unbelievably happy? These are all questions Sir Anthony Seldon explores in his new book, and this month he shared with us how to achieve sustainable happiness, distinguishing between pleasure, happiness and joy.
Educator and best-selling author, Dr. Richard DuFour, joined us to talk about the state of education today. Dufour believes US schools are currently showing their best results ever, and he also concludes that the harsh policies being directed at US public schools have failed because they were based on "faulty assumptions." Dufour was diagnosed with stage 4 lung cancer last year. He hopes his book, In Praise of American Educators – And How They Can Become Even Better, will persuade policy makers, educators and parents that the best way forward for sustainable school improvement is to build "the capacity of educators to work as members of a professional learning community."
Our Global Teacher Bloggers are pioneers and innovators in fields such as technology integration, mathematics coaching, special needs education, science instruction, and gender equity. They have founded schools, written curricula, and led classrooms in 13 different countries that stretch across every populated continent on earth. These teachers empower and enrich the lives of young people from nearly every background imaginable. They shared their answers to our question: What are the important skills, behaviors and attitudes that students need to become contributing global citizens? "We are teaching students for jobs that don't exist yet," says Craig Kemp in Singapore, and "we just don't know what the future holds." Further, "we are no more an isolated identity, rather we are a significant part of the global village," adds Rashmi Kathuria in India. "We are connected politically, economically, environmentally, socially and culturally. Hence, "our wrong or right choices will impact our local community, national community and the entire world."
Our thanks once again to all our amazing teachers, our contributors and our supporters around the world.
(Photos are courtesy of CMRubinWorld)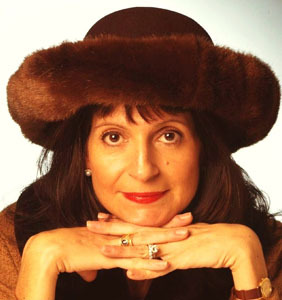 Join me and globally renowned thought leaders including Sir Michael Barber (UK), Dr. Michael Block (U.S.), Dr. Leon Botstein (U.S.), Professor Clay Christensen (U.S.), Dr. Linda Darling-Hammond (U.S.), Dr. MadhavChavan (India), Professor Michael Fullan (Canada), Professor Howard Gardner (U.S.), Professor Andy Hargreaves (U.S.), Professor Yvonne Hellman (The Netherlands), Professor Kristin Helstad (Norway), Jean Hendrickson (U.S.), Professor Rose Hipkins (New Zealand), Professor Cornelia Hoogland (Canada), Honourable Jeff Johnson (Canada), Mme. Chantal Kaufmann (Belgium), Dr. EijaKauppinen (Finland), State Secretary TapioKosunen (Finland), Professor Dominique Lafontaine (Belgium), Professor Hugh Lauder (UK), Lord Ken Macdonald (UK), Professor Geoff Masters (Australia), Professor Barry McGaw (Australia), Shiv Nadar (India), Professor R. Natarajan (India), Dr. Pak Tee Ng (Singapore), Dr. Denise Pope (US), Sridhar Rajagopalan (India), Dr. Diane Ravitch (U.S.), Richard Wilson Riley (U.S.), Sir Ken Robinson (UK), Professor Pasi Sahlberg (Finland), Professor Manabu Sato (Japan), Andreas Schleicher (PISA, OECD), Dr. Anthony Seldon (UK), Dr. David Shaffer (U.S.), Dr. Kirsten Sivesind (Norway), Chancellor Stephen Spahn (U.S.), Yves Theze (LyceeFrancais U.S.), Professor Charles Ungerleider (Canada), Professor Tony Wagner (U.S.), Sir David Watson (UK), Professor Dylan Wiliam (UK), Dr. Mark Wormald (UK), Professor Theo Wubbels (The Netherlands), Professor Michael Young (UK), and Professor Minxuan Zhang (China) as they explore the big picture education questions that all nations face today.
The Global Search for Education Community Page
C. M. Rubin is the author of two widely read online series for which she received a 2011 Upton Sinclair award, "The Global Search for Education" and "How Will We Read?" She is also the author of three bestselling books, including The Real Alice in Wonderland, is the publisher of CMRubinWorld, and is a Disruptor Foundation Fellow.