Around the World in 30 Days: September 2017
Poverty, Social Justice, Jobsolesence and how to get thinking back in classrooms were the themes that intrigued us this month.
Our Global Teacher Bloggers are pioneers and innovators in fields such as technology integration, mathematics coaching, special needs education, science instruction, and gender equity. They have founded schools, written curricula, and led classrooms in 16 different countries that stretch across every populated continent on earth. We asked them to talk about poverty from their personal perspectives in classrooms around the globe. "If the hurricanes are doing anything", wrote Vicki Davis, "they're waking people to the realization that poverty is within anyone's cone of possibility." Eliza Guerra reminded us that "learning is nearly impossible when you are hungry or sick, and very difficult when the environment is preventing you from reaching your potential." Teacher Joe Fatheree, who was "a child of poverty," shared the painful experiences from his youth when being poor meant the "bullying never stopped." Craig Kemp concludes that "solving poverty is not the prerogative of educators but equalizing every student's opportunity for success in the classroom is."
The United States Council for International Business (USCIB) builds awareness among business executives, educators and policy makers around issues related to employment, workforce training and skills enhancement. CMRubinWorld spoke with USCIB President and CEO Peter M. Robinson about the future of employment. The remarkable advances in AI to date and the job losses resulting from automation have made headlines around the world. Employers complain they can't find qualified candidates for jobs they have now. And what about new jobs that may be created as a result of automation? How do we skill and upskill future generations? Robinson believes "the guiding principle for government should be to protect and enable/retrain the worker, not protect the job." He concludes that both policy makers and educators must "focus on making sure that workers are as equipped as possible to transition to new opportunities…"
Globalization has increased our interconnectedness with and interdependence on each other. With technological advancements continuing to change our world and daily lives, the need for more focus on the socioeconomic, political and environmental trends youth will face in the future is a critical part of the discourse on the learning that matters most.
Santiago Rincon-Gallardo believes that current and future trends require a significant focus on social justice with a deeper learning approach that enables youth to have "a fighting chance to survive, save humanity, and sustain life in the planet." More focus on deep learning and social justice in curricula "requires radical redefinition of how we think and act on learning, teaching, and the management of schools and education systems."
Perhaps the spell-binding new film, RE:Thinking, can help? What happens when teachers and students are "empowered to build knowledge instead of memorized information"? The film's Directors, Rachel Ferro and Deborah Hoard, looked at the innovative education approaches practiced by 3 public schools in the United States (Green Hills School, Bard High School/Early College, and Lehman Alternative Community School). Ferro explains these schools seek to nurture a "culture of intellectual life" and to respect "the whole child as a learner and as an adult in training." Creativity and how we construct meaning from knowledge are competencies that are highly rewarded in today's world. Rachel Ferro says she hopes the film will be the "beginning of a movement to get thinking back into classrooms."
Our thanks once again to all our amazing teachers, millennials, other contributors and supporters around the world. We look forward to more of your contributions next month. When it comes to the world of children, there is always more work to be done.
(Photos are courtesy of CMRubinWorld)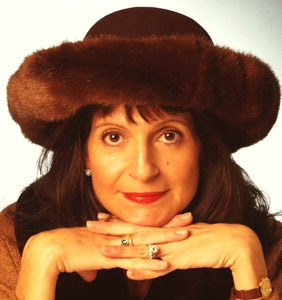 C. M. Rubin
Join me and globally renowned thought leaders including Sir Michael Barber (UK), Dr. Michael Block (U.S.), Dr. Leon Botstein (U.S.), Professor Clay Christensen (U.S.), Dr. Linda Darling-Hammond (U.S.), Dr. MadhavChavan (India), Professor Michael Fullan (Canada), Professor Howard Gardner (U.S.), Professor Andy Hargreaves (U.S.), Professor Yvonne Hellman (The Netherlands), Professor Kristin Helstad (Norway), Jean Hendrickson (U.S.), Professor Rose Hipkins (New Zealand), Professor Cornelia Hoogland (Canada), Honourable Jeff Johnson (Canada), Mme. Chantal Kaufmann (Belgium), Dr. EijaKauppinen (Finland), State Secretary TapioKosunen (Finland), Professor Dominique Lafontaine (Belgium), Professor Hugh Lauder (UK), Lord Ken Macdonald (UK), Professor Geoff Masters (Australia), Professor Barry McGaw (Australia), Shiv Nadar (India), Professor R. Natarajan (India), Dr. Pak Tee Ng (Singapore), Dr. Denise Pope (US), Sridhar Rajagopalan (India), Dr. Diane Ravitch (U.S.), Richard Wilson Riley (U.S.), Sir Ken Robinson (UK), Professor Pasi Sahlberg (Finland), Professor Manabu Sato (Japan), Andreas Schleicher (PISA, OECD), Dr. Anthony Seldon (UK), Dr. David Shaffer (U.S.), Dr. Kirsten Sivesind (Norway), Chancellor Stephen Spahn (U.S.), Yves Theze (LyceeFrancais U.S.), Professor Charles Ungerleider (Canada), Professor Tony Wagner (U.S.), Sir David Watson (UK), Professor Dylan Wiliam (UK), Dr. Mark Wormald (UK), Professor Theo Wubbels (The Netherlands), Professor Michael Young (UK), and Professor Minxuan Zhang (China) as they explore the big picture education questions that all nations face today.
The Global Search for Education Community Page
C. M. Rubin is the author of two widely read online series for which she received a 2011 Upton Sinclair award, "The Global Search for Education" and "How Will We Read?" She is also the author of three bestselling books, including The Real Alice in Wonderland, is the publisher of CMRubinWorld and is a Disruptor Foundation Fellow.
Follow C. M. Rubin on Twitter: www.twitter.com/@cmrubinworld